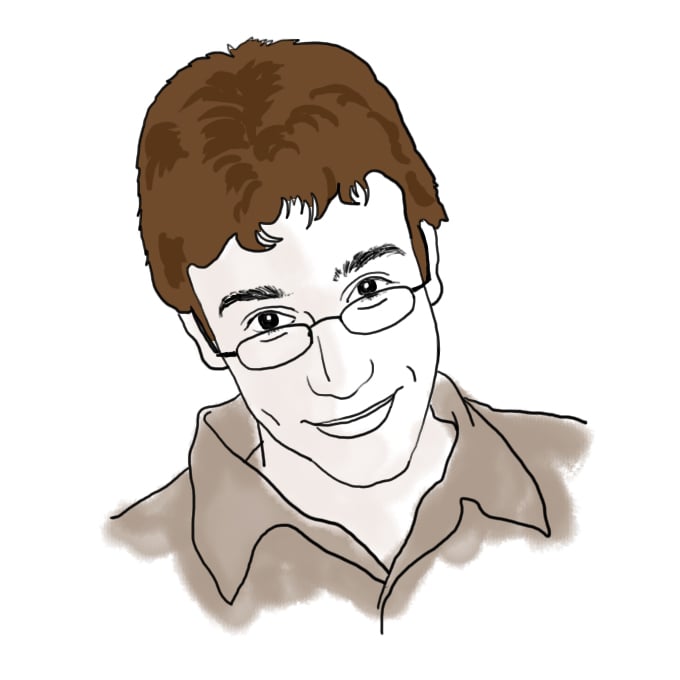 One thing every woman's missed in Massachusetts Bay

by Sam M. '07
Sam and Shana have gone to look for America, starting in Philadelphia.
Hiya.
So on my way back home to Harrisburg, Pennsylvania, I took the opportunity to spend a day or two in foul, fetid, fuming, foggy, filthy Philadelphia with my beloved high school friend Shana.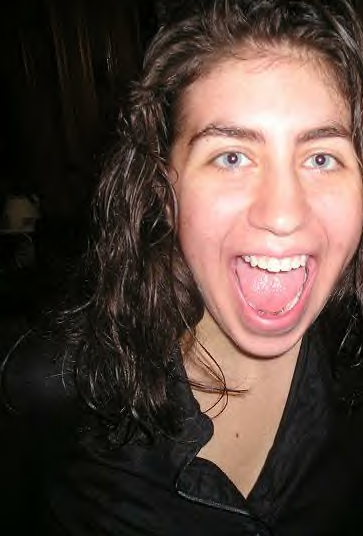 See how excited she is to be hanging out with me? Okay, that picture isn't really from Philadelphia, but it's the best I've got on my home computer.
Anyway, we arrived (coming from opposite directions) at 30th Street Station at around 3 PM. Since I watch The Amazing Race every week, I knew that the first things we needed to do were to buy a map, enlist the help of a local, and marry Amber Brkich. A friendly janitor directed us to the subway station and we took an inbound train to city hall, figuring it to be a good place to start. From there, we wandered to the Reading Terminal Market, which is apparently semi-famous, although we didn't know it at the time. Famished, we bought a quarter pound of fudge to hold us over until dinner.
While buying the fudge, the fat young man ahead of us in line noted that it was wasteful for the vendor to give him a knife, since he was planning to eat it immediately with his hands anyway. As both Shana and I are conservationally-minded (between us, we take only four showers a week), we made sure to ask for our fudge without a knife. Indeed, the power is ours!
Of course, if my UROP work is successful, in a few years Changing World Technologies might be able to recycle the knife into usable oil.
Anyway, we meandered for another hour until we were extremely hungry and incredibly tired. By this point, we happened to be in Chinatown, standing in front of an establishment that advertised itself only as Shaved Noodle. Heading inside, we were treated to a delicious dinner of "hand-drawn noodles" while watching the Chinese equivalent of American Idol (it's basically the same show, except Paula Abdul is replaced by a guy with a mohawk and there is a bubble machine which is turned on full blast during all the performances). My noodles came with ground pork and Shana's with a spicy peanut sauce. Shana noted that it was refreshing to eat a meal in which all noodles had different thicknesses–my own palate, of course, is not discerning enough to pick up on such culinary nuances. Between us, we spent only $7.50 on this veritable feast–eat your heart out, Rachael Ray.
This is the most exciting part of the trip: we were walking down some random street and I noticed a well-dressed man carrying a sign for "Morimoto restaurant valet parking" out into the middle of the road. After a brief double-take, Shana and I ran out into traffic to ask this man where to find this brand-new, exclusive restaurant opened by the legendary former Iron Chef. It turned out that we were actually standing right next to it before we endangered our lives in Philadelphia traffic (which, though hectic, is not nearly as deadly as that in Boston). Leave it to Morimoto to hide his bold neo-Japanese fusion cuisine behind an unassuming concrete facade. Since I was dressed in an ironically flamboyant striped shirt and Shana had a funky homemade multicolored belt on, we easily passed for yuppies and the perky-young-blonde-hostess-who-secretly-hates-her-life let us look at a menu and check out the lounge upstairs, which featured poor lighting and many low, uncomfortable-looking stools. Since the least expensive dish on the entire menu cost twice as much as we had just spent together at Shaved Noodle, Shana told Blondie that we were going to "check out some other dinner options." On our way out, we heard her telling another group of guests that Morimoto "lives in the city and usually visits the restaurant at night"–how exciting! I mean, if you happen to live in Philadelphia.
Yeah, so it's really all downhill from there. But what a peak!
We wandered and wandered, aided only very slightly by that map I bought. Finally, around sunset, we decided that it was time to work out accommodations for the night. We called another high school friend, Alex, and mentioned that we would be in Philadelphia for the evening… and possibly the next morning, and we would be just delighted if he could make his way into the city and hang out with us for a while. Luckily, Alex is an awesome human being and took the hint, offering us lodging for the night on his couch at Ursinus College in scenic Collegeville, PA, located just 20 minutes outside of Philadelphia by train.
After an unsucessful visit to the Liberty Bell, which was strangely surrounded by US Customs officials (is someone trying to smuggle illegal aliens into the Liberty Bell?), Shana took a look at the map and arbitrarily suggested that we head down to the Polish-American Museum. Unfortunately, we arrived at 5:23 PM and were only able to admire a bust of Pope John Paul II through the display window, so we cut our losses and crossed the street to a nearby rose garden. There we relaxed for two hours, waiting for Alex and discussing our mutually favorite book, Everything Is Illuminated. This is what the cover looks like, in case you wanted to buy it:
This August, it's also being adapted into a movie starring Elijah Wood, which both Shana and I think is completely impossible and misguided. Anyway, it's a book that you definitely ought to read if you get the chance, preferably before the movie comes out.
Anyway, we met up with Alex and headed down to the famous South Street, where we laughed at strange people behind their backs and bought delicious ice cream. From there, we took a fast train back to Ursinus and learned a little about its history–for example, the founder was apparently named something like "Behr," but changed his name to the more artful "Ursinus" upon realizing that the college would bear his name for all eternity. Also, the architects who designed Ursinus were apparently into the same sorts of bizarre things as those at MIT. Ursinus students apparently slide down some of their more avant-garde sculptures naked upon graduation–not sure I'd want to do the same thing on Transparent Horizons.
After a comfortable night's sleep, during which I awoke only once because I forgot that there are often loud, inexplicable sirens that go off on weekends in Pennsylvania (air raid?), Shana and I took the first train out of Ursinus and headed to Benny's Diner–Benny Franklin, that is. It's appropriate that someone would name a diner after him since, after all, he did invent the stove. Across the street, the Customs officials at the Liberty Bell finally let us in–after some brief but harrowing metal detection–so we headed into the bizarre art deco plaza and finally saw the austere chime itself. It was kind of anticlimactic, because there is a copper replica of it outside the William Penn Museum in Harrisburg that looks exactly the same.
Shana: "Do you think it's a little worrisome that the symbol of our liberty is irreparably flawed?"
I: "No, I just take it to mean that American freedom can't be contained in any physical representation. So great is our nation's liberty, it destroys all objects that stand before it…"
Shana: "…even those that stand in alliance."
Also, I think it's a great idea that when you accidentally drop and break something, you can turn it into a symbol of everlasting freedom–I'll have to try that trick around lab someday.
In conclusion, if you ever want to see what the Liberty Bell looks like, come to Harrisburg, where the armed customs workers are replaced by a giant benevolent statue of famous Quaker William Penn.
After sitting by the fountain at the Tomb of the Unknown American Revolutionary War Soldier for an hour watching a small Asian boy try in vain to collect change without getting his shorts wet, we strolled down to the Italian Market to find lunch. I got an authentic Philadelphia cheesesteak from Pat's and Shana, a softcore vegetarian, got a "Kiss" flavored gelato. I hoped it would be flavored with distilled saliva collected from the mouths of true lovers (kind of like swallow's nest soup), but it turns out that it was actually just chocolate and hazelnut mixed together. Such a letdown. From there, we headed back to the 30th Street Station and caught the 5:10 train back home, passing through miles of idyllic Amish farmland.
And what happened in Harrisburg? Well, that's an entry in itself. Until next time… keep on keepin' it real.
3 responses to "One thing every woman's missed in Massachusetts Bay"