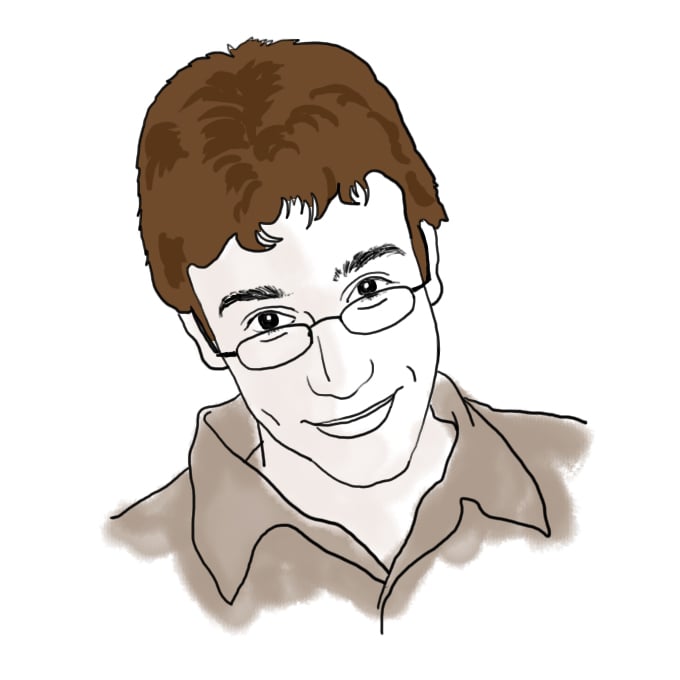 Psycho kitten, que'st-ce que c'est?

by Sam M. '07
Settling a long-standing question in the midst of finals week.
While everybody else pores over equation sheets for 6.041 or 10.302 or 17.40 or whatever, Ruth '07, urban planneress extraordinaire, is joyfully reminding us that although she had only one final in 7.012: Introductory Biology last week, she's sticking around MIT until Thursday. Well, at least it's not as bad as the freshmen on the floor who, thanks to the P/NR system, have spent the past week playing Final Fantasy X on the big screen in our floor lounge. Anyway, thanks to the apparent lack of finals in the department of urban studies and planning, she's exploring new and diverse artistic endeavors that MIT students typically don't have time to do, including mural painting, knitting, and now… apparently, like, needlepoint or something: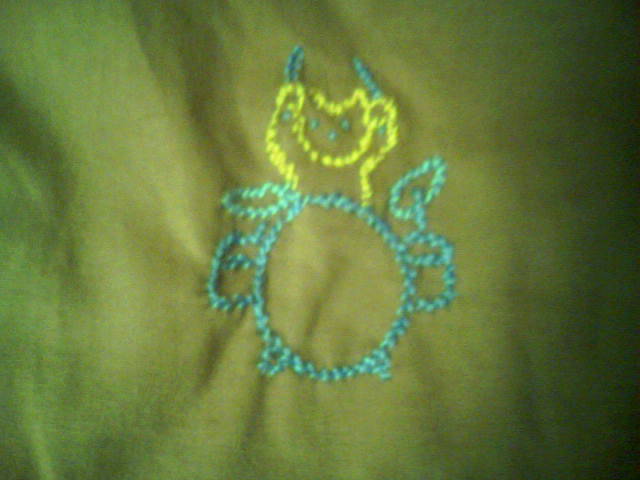 So, just wondering–not for any reason or to settle any argument or anything…
What do you see when you look at this shirt?
21 responses to "Psycho kitten, que'st-ce que c'est?"