today, of all days, i feel it's appropriate to begin with a land acknowledgement statement, as adapted from mit's statement. the land on which i'm writing this post right now is the traditional, unceded territory of the wampanoag nation. i acknowledge the painful history of genocide and forced removal from this territory, and i honor and respect the many diverse indigenous people connected to this land.
american colonialism and oppression toward indigenous people is something i'm not very familiar with, and really, not something i was aware of until a few months ago. but evicting people from their land, and hostility to the point of killing, is something that is happening in the philippines too, even now. and yeah, sure, i make jokes about being an international student confused by american holidays, but claiming ignorance when my own country is actively oppressing its own indigenous people just feels weird.
in other news, i am overdue a life update. i've been stuck with writer's block, like i have been for, what, a month and a half now? it's been two weeks since my last post and since then i've just been sitting on a draft and have been just Busy With Things But Not Really. which is kind of a bad place to be emotionally, because you know, it'd have been nice if i said the reason i haven't been posting recently was because i was busy with academics or hanging out with friends, but really, it's just a lot of aimless fumbling around.
i don't have a family to celebrate thanksgiving with, which i guess means celebrating thanksgiving with friends. last year i had a thanksgiving dinner with floorpi and had another thanksgiving dinner with some friends from hmmt, and both were great. but it turns out this year it's a bad idea to gather with people you haven't been breathing the same air as in enclosed spaces for extended periods of time, so this year i spent it alone. which, to be honest, isn't that much of a change of what i've been doing the past few months anyway.
anyway, here are some things i'm grateful for.
splash happened the weekend before the last one, like pretty much the day after i wrote my last post. i taught classes on esperanto, programming languages, content moderation, and rupaul's drag race, and i had fun. i've worn myself down talking about esp again and again on the blogs at this point, but i'm glad that splash went well. i'm glad that i ended up in esp. and as paolo said, i'm grateful for Every Single Person i've met through esp. we're entering another semester and i'm looking forward to doing more things with them.
the last day of sport air pistol, the pe class i was taking this quarter, was two tuesdays ago. it was a great class, with a passionate instructor. i appreciated having a reason to get out of my room other than just getting lunch and getting tested for covid, and i appreciate instructor conti going out of his way to finding a way to teach a socially distant shooting class. i've been working on a post about the class for three weeks now, and i'm really hoping to get that done soon, i guess.
since making my last post a bunch of people reached out to me to ask me how i'm doing, and i'm so, so glad for all those people. among those include my psychiatrist and my therapist at mit mental health, whom have been a really helpful part of my past year here at mit.
i moved to simmons the other day, from east campus. as is tradition, here is a picture of my old room: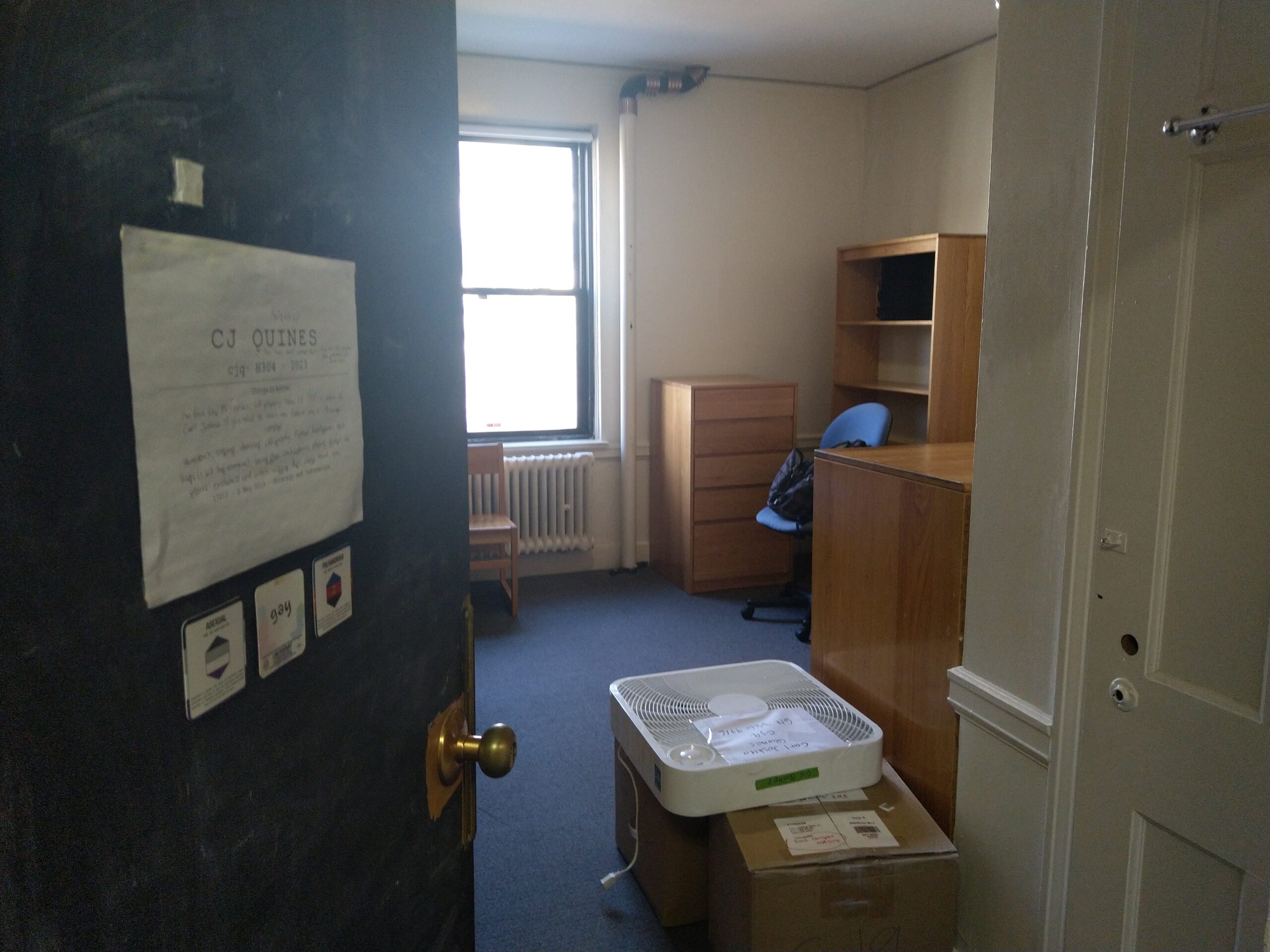 and here is a picture of my new room. observe that there are 18 windows, 6 that are obscured by the tables and bed, and that is more windows than i have friends: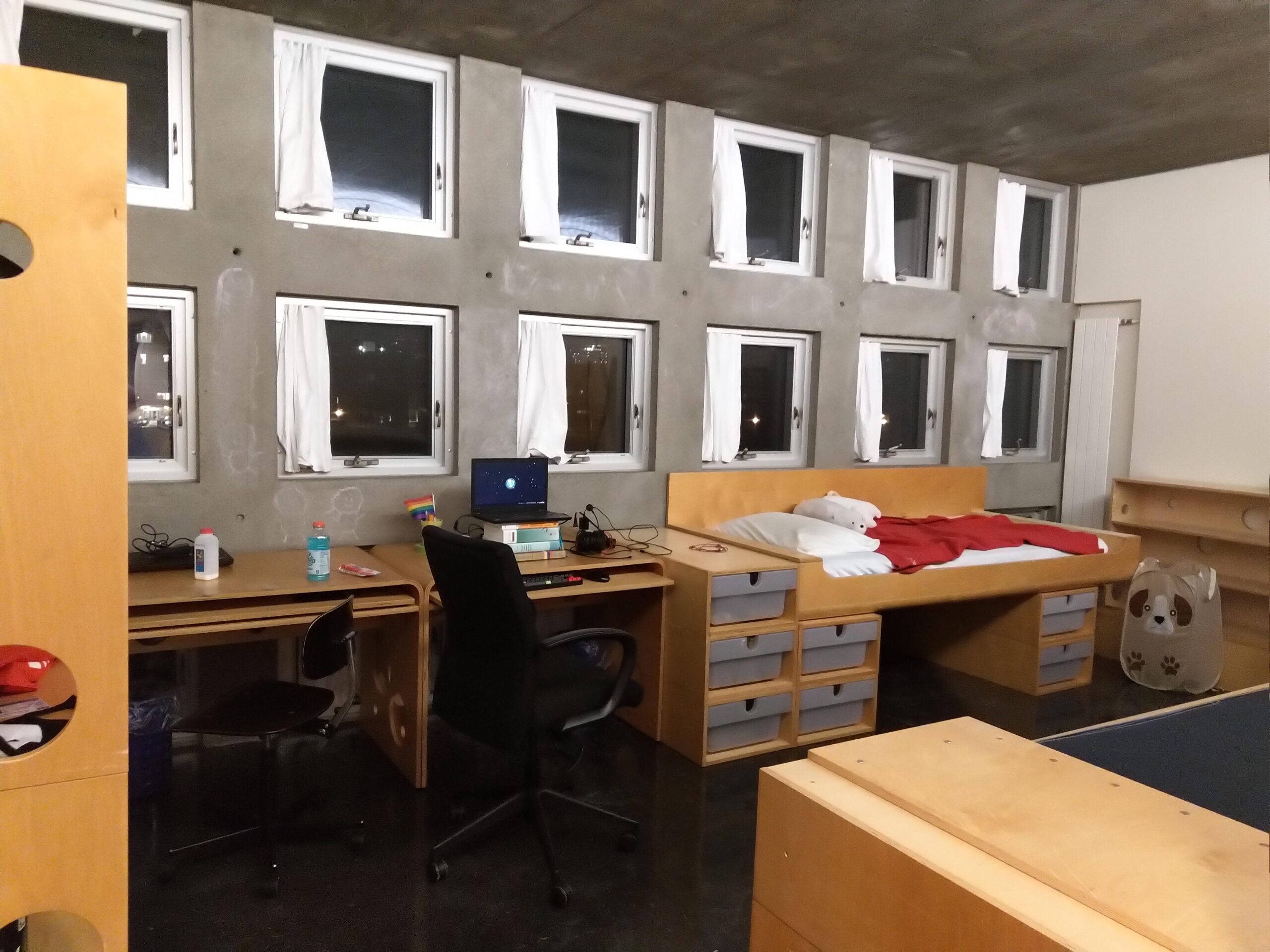 movement was a bit of a pain but i'm glad that piece by piece movers helped a lot. instead of an arduous ordeal of carrying my boxes from ec to simmons, it was merely an arduous ordeal of carrying my boxes from my room to talbot, which is just three flights of stairs down. of course, me being the underexercised weakling i am, who also made the bad decision of overpacking things in too few boxes, my arms pretty much collapsed on me after bringing only one box. so yes, if i brought it all the way to simmons, i probably would've died.
as much as i like complaining about housing and dining, i'm staying in mit's campus when i otherwise would've been hard-pressed to find another place to stay in, and that's something i'm grateful for. all the residential staff and dining staff are awesome and are part of the few people i interact with these days.
and finally, on the topic of people i interact with, my friends are really the biggest thing keeping me together right now. i hung out with alan yesterday and that was pretty fun, and then today i was on calls with people from floorpi and another friend group i have and it made me feel a little less alone today.
relevant song, hug all ur friends, but like, don't literally hug them because social distancing: