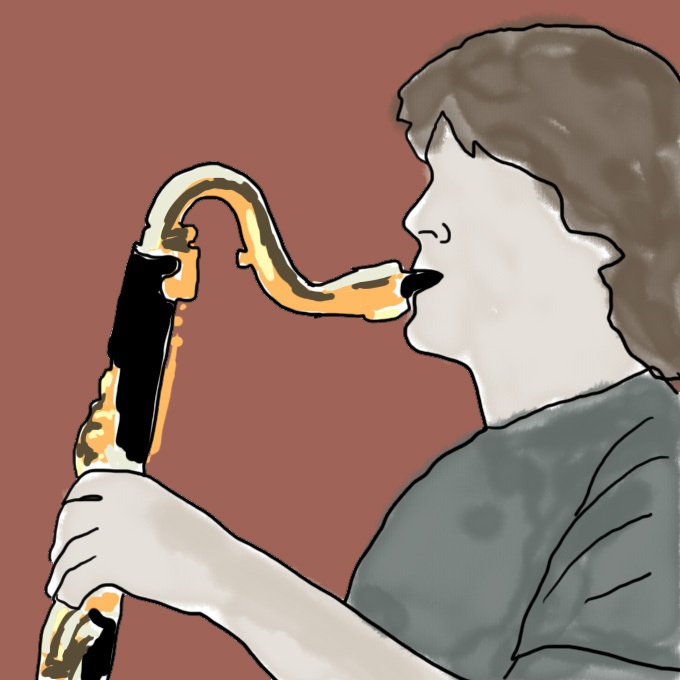 Seamless And A Seamless Transition

by ARTalk
[by Sadie Scheffer '10] I present to you "Seamless: Computational Couture," a smart-fashion show and excellent party put on by the Museum of Science.
[by Sadie Scheffer '10]
I've seen a plethora of Project Runway watchers around campus this IAP, and while most fans I know have expressed vague wishes of becoming fashionistas, there has been little visible upsurge in handmade apparel. I can't deny I am included in that group, with my old trusty Singer sewing machine stashed inaccessibly far beneath my bed in a case that smells like mildew.
Luckily for fashion, not everyone keeps her ambitions in a box! I present to you all, eager art-readers, "Seamless: Computational Couture," a smart-fashion show and excellent party put on by the Museum of Science. Co-produced by Amanda Parkes from the MIT Media Lab, Seamless had a full spectrum of designs on display, from clothing that reflected the weather to a five-person dress that turned into a living space.
The first piece down the double escalator runway was a mechanical peacock costume, followed by an inflatable dress, several LED embellished garments and an umbrella that shrinks on command for space conservation.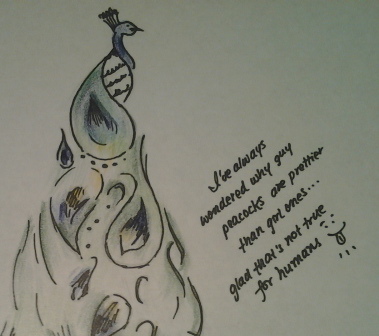 "One must never waste a garment," Seamless seems to say. Clothing can be so much more than a mess of fabric! For example, Amanda Parkes' piece "Piezing" gleans energy from the movement of the wearer's body. Woven with piezoelectric film fibers, the tastefully crafted outfit stores electrical voltage in coin batteries disguised as metallic buttons. The voltage can be discharged into any portable device later.
What better way to harness energy than by sporting an excellent outfit? Parkes is not the only designer reclaiming energy. "Solar Vintage" by Elena Corchero consists of a collection of solar paneled accessories. The pieces are each so ornate it is hard to see the solar panels as anything but decoration. The pieces charge in sun and give off ambient light displays at night. And speaking of ambient light, check out this audience member, who jazzed up his suit and hat to be a pre-show hit!
So hold on Tim Gun, it looks like you are inspiring the wrong crowd! While beauty is essential, technology is totally in! And what's wrong with saving the world with a stylish hat? It seems MIT artists would be much more inspired by the challenges of Seamless smart fashion than by the creative and dead-end challenges of Project Runway!
Interestingly enough Seamless's emcee was Steven Rosengard from Season 4 of Project Runway. While a gaggle of middle school girls sitting in front of me on the floor were completely starstruck, Rosengard himself was at a loss for words watching the models coming down the escalator-runway. I guess technology has not yet entered the world of reality television and fashion class. Stick a solar panel to your shirt next time you dream of being on Project Runway, and get ahead of the game!
And the game is just starting up again on campus. Today I received my toolkit for my first ever robot competition, and tomorrow I will take my first class in Toy Product Design! Friday I'll be hanging out with Frank Espinosa, author of Rocketo and visiting professor in the Comparative Media Studies program. He is teaching the last of four terms of Character Design and World-Making.
On top of all that it's about time to start juggling psets and extracurriculars. I co-run a visual and public art group called Cracked, under the Center for Advanced Visual Studies. CAVS has asked Cracked to plan their annual Giant Art Party, which will take place on Valentine's Day. We've decided to make an art party for giants. On our agenda are giant name tags, a massive paintbrush chandelier atop a six foot layer cake, giant art hanging on the walls, and about a hundred guests feeling very, very small indeed!
I hope you all can squeeze a little bit of art-making into your semester, stop by our next Cracked meeting (there is an upcoming writing workshop, and there will of course be build nights), and good luck traversing your lovely, lovely schoolwork! I look forward to blogging for you again,
Sadie
P.S. The Media Lab's site has a great video of the Seamless show. And of course, thank you to the MIT Office of the Arts and their Arts Scholars program for giving me the opportunity to go to this show! You can find out more about MIT arts scholars at their website.
12 responses to "Seamless And A Seamless Transition"