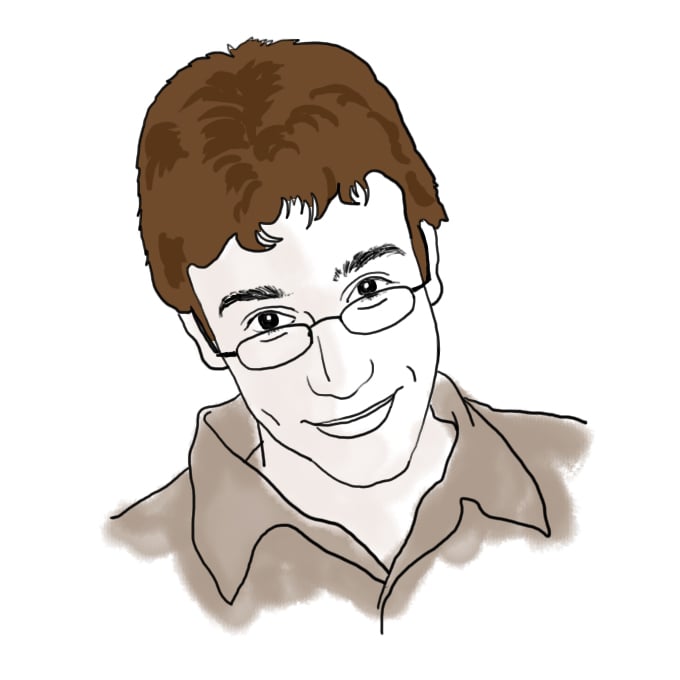 She came in through the bathroom window.

by Sam M. '07
The greatest construction project in the history of MIT--yes, even greater than Simmons Hall.
…but she won't have to do that anymore, now she can just go in the Infinite like the rest of campus.
It's a historic summer at MIT, for facilities has finally decided to recognize the Institute's gender balance with a construction project in the Infinite Corridor. Formerly the world's longest single hallway, the Infinite (actually only about 825 feet long) spans buildings 7, 3, 10, 4, and 8 and features the "little dome" (over Lobby 7), the Student Services Center (11-120), the admissions office (10-100), the Building 4 Cafe (4-100) and the brand-new Nanomechanical Technology Laboratory (8-110). You can also find three men's restrooms (8-113, 4-101, 7-107) and one women's restroom (3-101).
But that's about to change.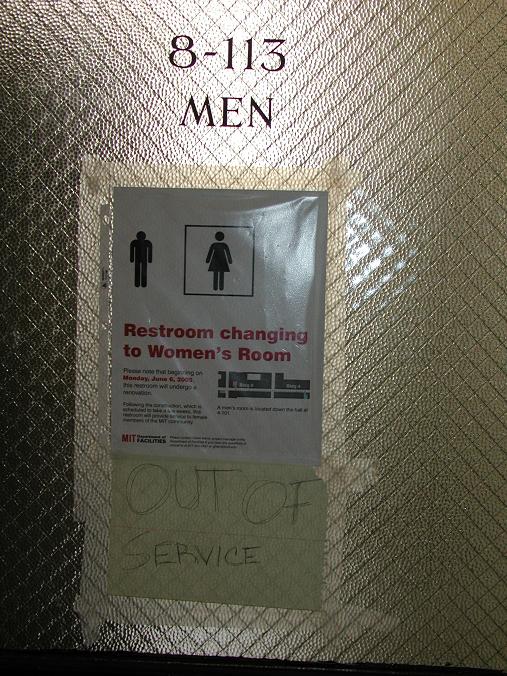 And in the meantime, they have this sign up.
Can you imagine what I looked like taking a picture of a bathroom door at 1:30 in the afternoon in the busiest hallway on campus? No, really, just think about it for a sec. "Uh, sorry, I just really like this door… and need a picture of it. Right now. Go ahead by!" I did receive applause from two self-identified "women engineers," who agreed that the sex change operation had been a long time coming.
I hear that the interior of the new bathroom will be designed by Frank "The Stata Center" O. Gehry and that all the toilets will be molded in non-Euclidean geometries and suspended from the ceiling by titanium wires.
Just playin'.
4 responses to "She came in through the bathroom window."