Okay, so it's like this, right.
Pictures and backlogged entries are piling up like crazy over here. But so is work on my 8.06 term paper and analysis for the 3rd 8.14 lab (Zeeman effect in Hg). My oral presentation is friday for this lab, but with the 8.06 deadlines this week I'm not sure I'll make it. I'm writing my paper on the dynamical (SO(4) rotational group) symmetries of the hydrogen atom, using just symmetry and algebra of groups to derive the energy eigenvalues for a hydrogenic atom. Pretty kickass, right? Well, I'm not doing this fabulous topic justice in the least. I brought Schiff's solemn-as-hell-looking Quantum Mechanics book to the Virgin Islands with me during spring break. Opened it on the beach a few times and during long walks down winding island roads. Succeeded in reading but not quite understanding two section, getting it crinkly from salt water (too close to the waves that time) and sand all between its pages.
Aside from that I read about 100 pages in my Roman History text book, not quite caught up but happy about my progress. But went on to forget entirely about a 10-page term paper on Julius Caesar due this past Monday (the sort of Sunday-night realization you dont want). I was clearly expected to get a lot more done over spring break in all my classes. Consequently, I handed in the drop form for Rome this morning. Now on 42 units, though not light, is definitely by far the fewest number of units I've stood to complete in any semester. Taking a break from work at MIT has its angry side, but losing spring break productivity to vacation in the Virgin Islands isn't really losing at all, is it?
At least that's how I think of it.
I have pictures from my vacation for a future entry. For now, I have more pictures from Junior Lab. The telescope pictures that I promised so many moons ago are here. I meant to post them before spring break but I had a midterm, go figure.
Let me just start off by saying MIT roofs are a pretty cool place to hang out. Especially in february.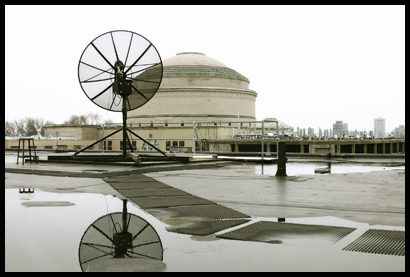 What you're seeing here is the Small Radio Telescope developed by MIT's Haystack Observatories used in the 21-cm Astrophysics experiment in Junior lab (8.14). This was definitely my favorite experiment all year. I guess the ultimate objective was to use the doppler shift of the ultra-sharp 21cm hydrogen line emitted by gases in distant parts of the galaxy to derive a rotation curve for the Milky Way, and use that information to map out some of its spiral arms.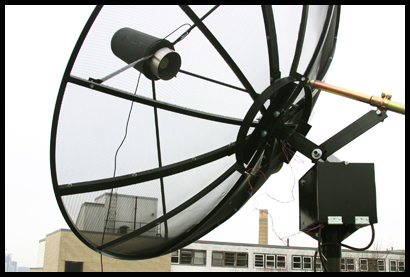 The control room is in this little hut on the roof.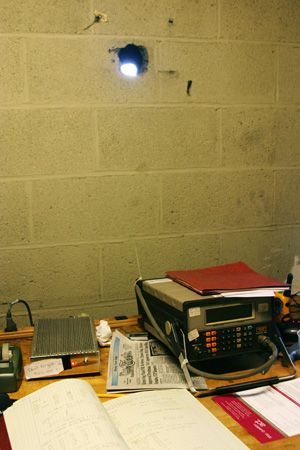 check out the little hole: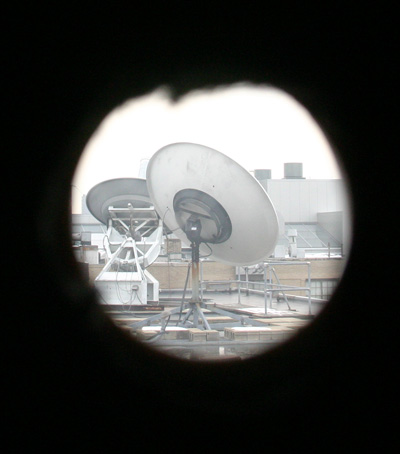 Lifeline: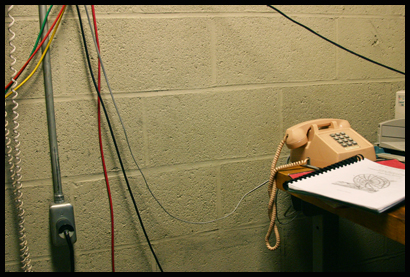 VideoLink to the outside world in the telescope vicinity (walkie talkies if you wanna chat):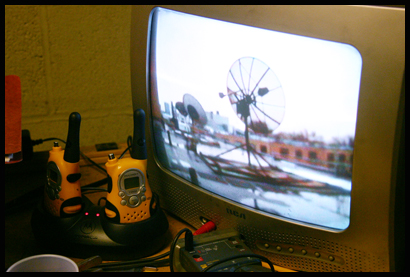 A little bit of asbestos (at least they warn you):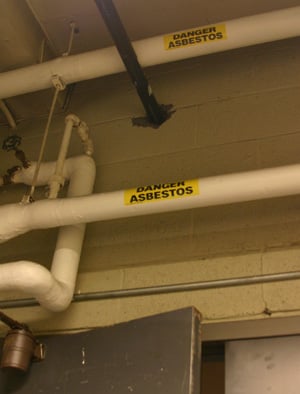 And a reminder of what you're after: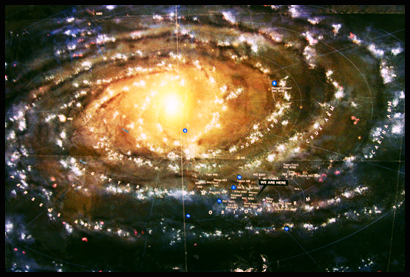 But yeah what really makes this lab is not the walkie-talkies, not even the asbestos. It's not anywhere in that nasty control room. It's out here: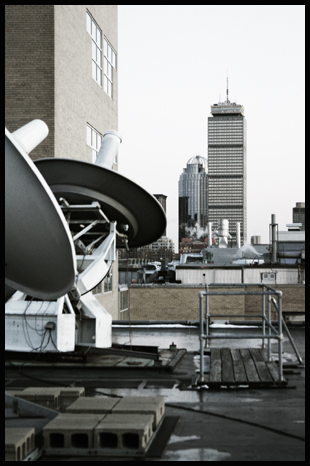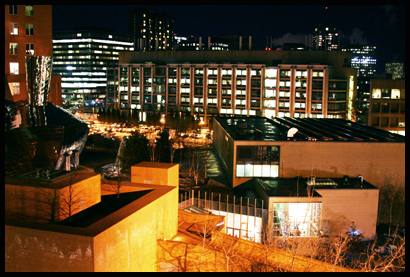 Doing this lab forces you to be up on the roof all hours of the day and night (sorry, science doesn't care about your sleeping habits), so you see a lot of this: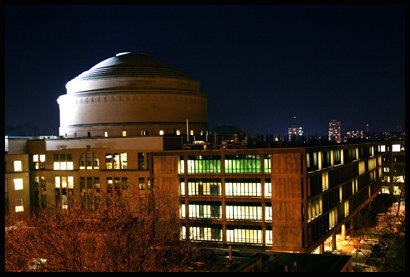 and this: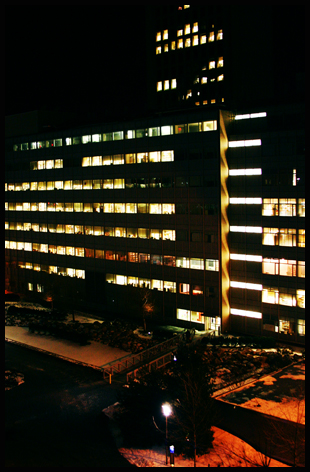 this: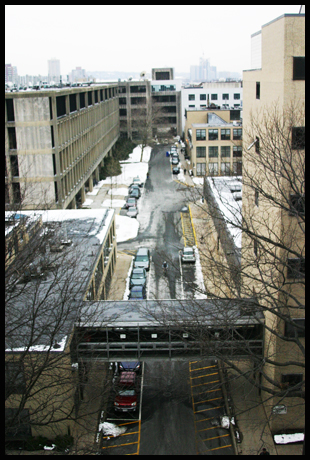 and even this: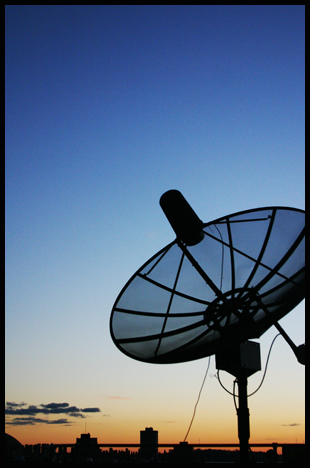 Watch out for the edge, though: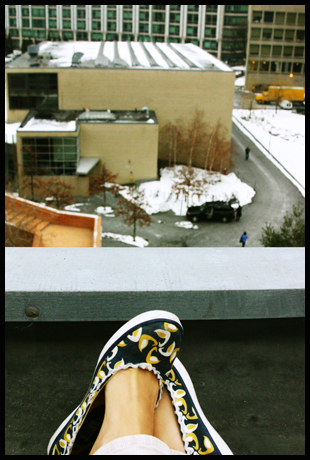 This lab took us through February and into March. Unfortunately, I hear the telescope is having some trouble with its preamp, so it won't be open for business for the last experiment, for those guys who would really be rocking out up there with the nice weather it's no go. In case you're wondering what the experiment is actually about here's my paper with our results.
I also have some gnarly optical spectroscopy pictures from the Zeeman experiment but that's for next time.
Man, you really don't realize how huge a role some things play in your life until it's time to blog and all you can write about is physics.
26 responses to "Sore Subjects"