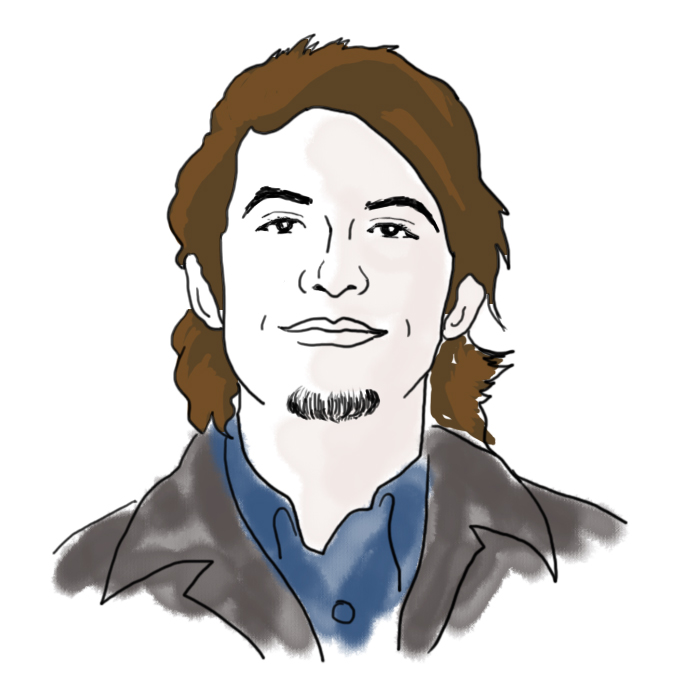 Spring Break and Study of Cities Abroad

by Anthony R. '09
Students in the Department of Urban Studies and Planning enjoy a subsidized spring break abroad to learn about city planning "on location."
As an Urban Studies and Planning major, you can fulfill some of your graduation requirements by spending time abroad.
One such class is 11.027, "City to City." This course includes departmental funding (!) for travel to and from a foreign city over spring break, when students meet with city planners and conduct research on the topics of their choice. These topics are compared and contrasted with characteristics of a U.S. city, highlighting differences in city design and planning between the two locales.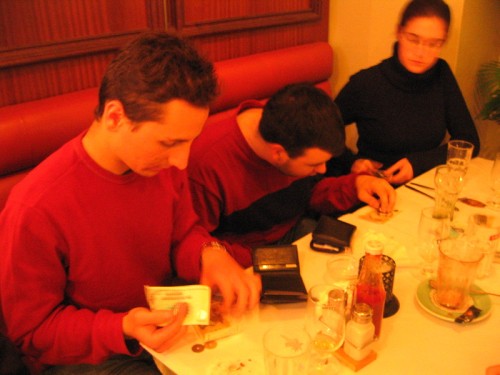 While in Scandinavia last spring break, a few of us met up with the 11.027 class in Copenhagen. Ian '06, Andrew '07 and Ruth '07 MCP '08 are shown above sorting out some payment for a meal we shared. Denmark doesn't use the Euro.
This spring, the class is heading to Amsterdam, and I think I'll register. It's a CI-M class, so it fulfills part of the Communication Requirement of the GIRs.
Students also can join the International Honors Program for a semester of study in the Cities in the 21st Century curriculum. The itinerary includes time spent in four cities, including three in other countries, and credit is awarded upon return to MIT. As I recall, credit for four classes is given, with two classes counting toward one's planned electives in the major. Sounds like a pretty good deal for those interested. :-)
MIT values an international education, and through the MISTI site and some of my previous blog entries, you can get an idea of some of the opportunities available to the student body as a whole. But now I've gotta go pack – I'm off to Cologne and the Rhine Valley for the long weekend with Dheera '06 MEng '07. Shrewd flight planning pays off – we're going for (literally) a fraction of the usual cost.
Have a very happy Thanksgiving and I'll write again next week after a couple midterms are taken care of. ;-)
3 responses to "Spring Break and Study of Cities Abroad"