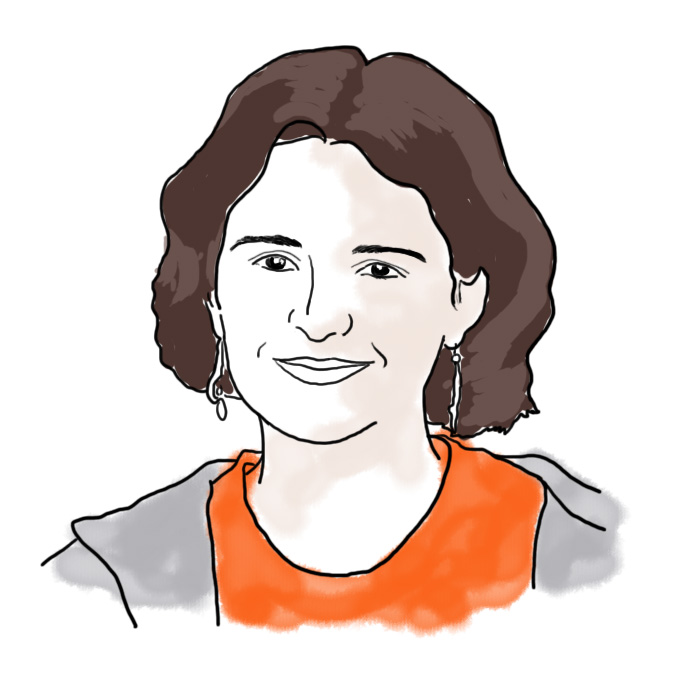 My first attempt at using eBay, or, how I'm trying to profit off of sad news. It's a coping mechanism, okay?
Go read about the Big News first.
(I considered adding spoiler space here, but um…that'd just be weird. Because the rest of this entry is SO TOTALLY NORMAL and all, and I just didn't want to ruin that.)
Snively loves the Internet. Too much. Seriously…that kid is just weird sometimes. He gets the most disproportionate enjoyment out of the most random, absurd, completely mind-numbing oddities that can be found in the tubes. Do you remember awhile ago, when he blogged about the enjoyment he got out of "dramatic lemur," and how some unnamed "people in the lounge" were concerned for him?
Well, I was one of those people. Let me show you what that looked like from MY point of view: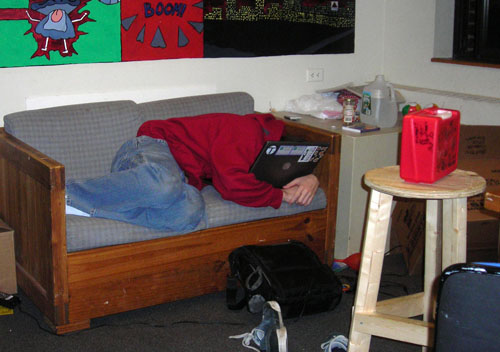 This picture really doesn't even do justice to how…I don't even have the words. Seriously? That kid was…cuddling with his laptop. I'm not kidding.
Okay, now I'm going to make a huge jump to what might appear to be a TOTALLY different subject, but it'll all come together in the end. I promise. I have a gift for this kind of thing.
So, when Ben informed all of the bloggers that he'd be leaving MIT, we were obviously really sad. Myself included. I know that may seem hard to believe, since everyone has this image of me being this cold-hearted badass (an image perpetrated mostly by Ben himself), but seriously. Me. Sad. I swear.
But then I figured out how to make money off of it.
See, I remembered something that happened like, almost 2 years ago. I was in Ben's office so I could rant to him about how much I hate the world, or maybe he was giving me crap about my ex-boyfriend. (Seriously, every time I see Ben he has a new story to tell me about my ex. I wonder what he tells the ex about ME. I am truly sorry to all of you out there who will never get a chance to meet Ben and understand how completely ridiculous he truly is. You have no idea what you're missing out on.) Anyway, after the usual banter about my love life, Ben started talking about business cards. I'm not even kidding.
See, back in the day, the admissions blogs were hosted at mitblogs.com. So my blog was at laura.mitblogs.com, and Ben was at ben.mitblogs.com, etc. Then, at the beginning of the 06-07 school year, they switched everything over to the new server, after paying Mollie to update every link on the site and categorize every blog entry ever written. I will never understand that girl, I swear. Luckily, the old links still redirect, so whenever I comment I can just leave my URL as "laura.mitblogs.com" instead of "http://www.mitadmissions.org/Laura.shtml" because like…just no.
Anyway, the point is, as a result of this, Ben and Matt had to have new business cards made to reflect the new URL. Even though, as I just mentioned, the old ones worked too. Listen, I never said I understood the concept.
Whatever, the point is, Ben took a business card out of the organizer on his desk, flipped it over and grabbed a pen. As he signed his name on the back of the card, he explained to me that he wasn't just trying to get rid of these old things he was getting replaced, he was actually giving me a collector's item.
I stared at him skeptically as he handed me the card. Then, either he said, "No I'm serious, you can sell that on eBay!" or I said, "Wow Ben, thanks, maybe I'll go sell it on eBay and make a million dollars!" One of those lines was sarcastic, and one was not. I'll let you guess which was which. Anyway, one of us said this, but it was so long ago that I honestly can't remember which one of us it was.
So I took this "collector's item" business card, stuck it in the front pocket of my messenger bag, and forgot about it.
Until now.
I had been skeptical before, but now is clearly THE time to profit off of the collector's item. Two years out of print! Authentic autograph! (Really, I watched him sign it!) About to be obsolete! Authentic claim to being "old school."
So, without further ado:
eBay listing for "authentic Ben Jones autographed business card"
Let the bidding begin!
By the way, in the completely surreal event that anyone actually…wants to pay money for this thing (you blog stalkers are weird, let me tell you), I won't actually keep the money for myself. That'd just be weird. Hey Moneyman, is there anyway I can make a random donation of like $4.17 to the financial aid fund? =)
Also, I just charged 15 cents to my credit card.
So, just as I'm always telling Snively, sometimes the Internet is truly absurd.
Oh wait, I just contributed to that, didn't I? Foiled!
(See how I did that? It all came back together. And you didn't believe me!)
19 responses to "The Internet is Weird"