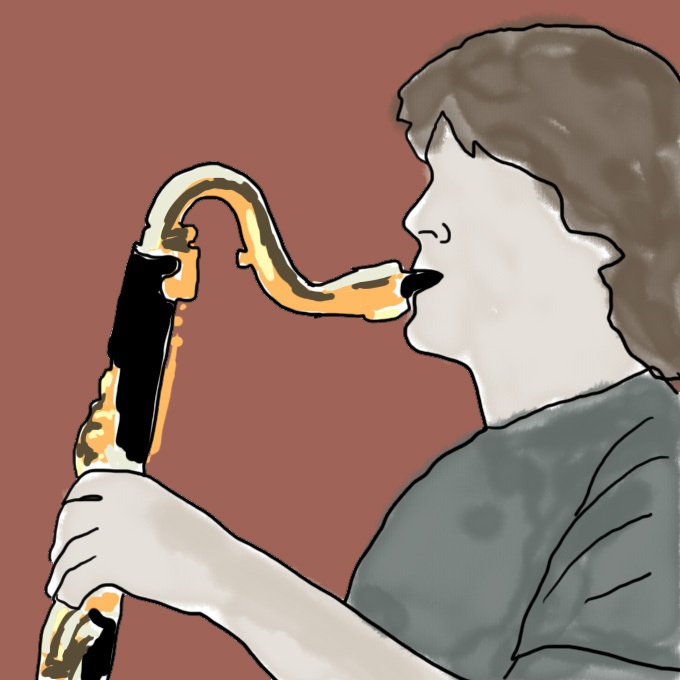 The New Show In Town

by ARTalk
[by David Freilach, Guest Blogger/Assistant Director, LVAC] ARTalk guest blogger David Freilach checks out the new Central Square Theater, just a few steps from MIT.
[by David Freilach, Guest Blogger/Assistant Director, LVAC]

The entrance to the new Central Square Theater. (Photo by CST)
I had the chance to take a hardhat tour of the new Central Square Theater less than two weeks before it opened. I suppose as a member of the MIT community and a museum administrator, I could claim I went for professional interests, but to be honest, it was because I live around the corner and had been watching the construction for the past year that I wanted an early look at the space.
As we walked through the spaces—public, backstage, and offices—we encountered a dozen or so workers finishing up many tasks. Fortunately the HVAC crew had finished their work, since it was a muggy day outside. It was tough to see how they would be finished by opening night. The performance space itself seemed essentially done; it was a large open box. No seats, no stage, basically a ceiling grid and a control room to allow maximum flexibility for performances. Outside the auditorium, a small lobby with a bar and two walkways overlooking the building entry stairway, offer visitors space to mingle.

A scene from URT's productions of Alice Underground. (Photo by CST)
The tour was lead by Debra Wise, Artistic Director of the Underground Railway Theater [URT]. She probably remembers me as the person who kept saying, "I'm sorry, but when you say 'we', who do you mean?" Central Square Theater [CST] is not a traditional operation, and she sometimes spoke for CST and sometimes for URT. For those who haven't followed its development, CST is a physical building, not a theater group. It was co-developed by the Underground Railway Theater and The Nora Theatre Company, two decades-old local groups (with financial support coming from a host of sources, and I'm sure they're looking for more). URT and the Nora are sharing certain resources beyond the space, such as theatrical equipment and box office operations. This makes some sense; The Boston Foundation recently issued a report saying some non-profits ought to merge for financial and operational reasons, and to a certain extent these two have, while maintaining their own artistic freedom. Perhaps it is analogous to the way we at the MIT List Visual Arts Center co-organize contemporary art exhibitions with other museums, sharing the costs of developing catalogues, crating and shipping art, and advertising in national publications. Of course, there is also the possibility of conflict, as both theater companies need to raise funds from a limited pool of donors and the calendar needs to be equitably split (I'm guessing that October is a better month for ticket sales than August). I look forward to seeing how this new model works out. One thing I do know is that the first production was an artistic hit.
QED (written by Peter Parnell; directed by Jon Lipsky) was a production of Catalyst Collaborative @ MIT with URT (and I was confused by who "we" were before this new group was introduced!). Catalyst Collaborative is based at MIT and works with Underground Railway Theater to produce pieces dealing with science; I hear great things about last year's production based on Alan Lightman's Einstein's Dreams. Close to being a one-man show, with Keith Jochim as Richard Feynman, the play uses a creative range of devices—such as phone calls, answering machine messages, a stamp collection, the plans for a public talk outlined on a blackboard, and an exchange with a female student—to flesh out the achievements and personality of a Nobel Prize-winning physicist (for his work on quantum electrodynamics, i.e., QED), a subject that could be very dry (apologies to my colleagues in physics at MIT, particularly MIT Institute Professor Emeritus Jerry Friedman, who has earned his own Nobel, spoke with the audience after a different production of QED than the one I saw, is as engaging as they come, and serves on the advisory committee for the List Visual Arts Center). Jochim did a remarkable job as Feynman, holding the stage solo for so long, switching from confused to exuberant to contemplative to humorous at the drop of a hat.

A scene from URT's productions of Einstein's Dreams. (Photo by CST)
As far as my wondering during the hardhat tour if the workers would have the theater ready for the first production, it looked to me as if all was done except for signage. An artist-designed sign/marquee promised for the brick wall outside the building has not yet been installed, and upon entering the building, there is only a small paper sign on the wall pointing up the stairs to the theater.
I'm very pleased to have a new performance venue in the neighborhood. We'll see over the coming months if the collaborative efforts at CST live up to this first entertaining presentation.
7 responses to "The New Show In Town"