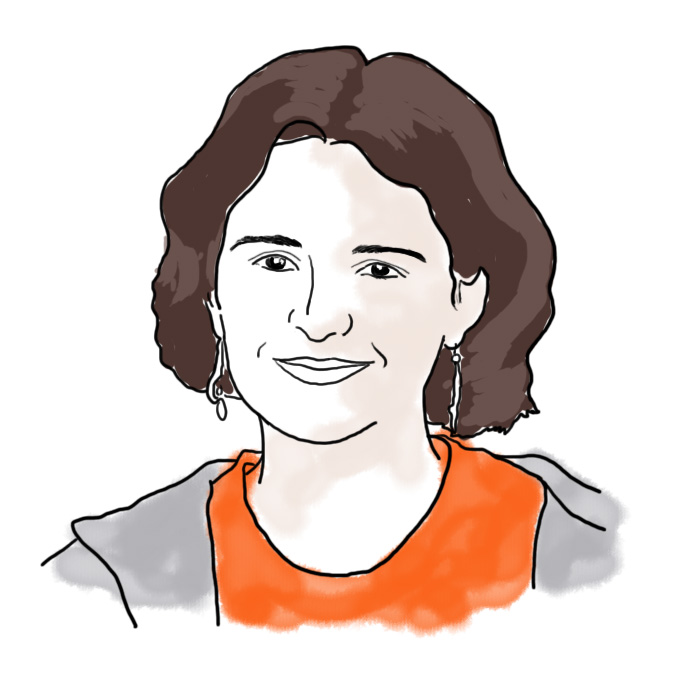 Your high school English teacher may hate it, but "gonna" really is a word.
So, here it is, the inaugural post in my new book review blog idea. The whole idea was in fact inspired by one of my random "pick a book off the shelf because it looks kind of cool" library trips. Linguistics is now my new favorite topic. I read The Unfolding of Language: an evolutionary tour of mankind's greatest invention, by Guy Deutscher, and it was awesome.
In content, anyway. The author tends to ramble on a bit, and seems to spend a lot of time with wordy disclaimers and pretentious claims that made me doubt that he even respected the intelligence of his audience. But most of the time, he stuck to the topic, which thoroughly fascinated me.
Somewhere in the introduction, he starts by insisting that "gonna" isn't just verbal slang- it's really becoming a new word. Look at it this way: How would you describe "gonna"? Where did it come from? Most people would give a simple explanation- it's a result of people just being lazy speakers. It's a slang contraction for "going to." But if you look closer, you'll see that "gonna" is actually becoming a grammatical element- more specifically, an auxiliary verb.
For example, the sentence "I'm going to buy that book" is a perfect candidate for the use of the word gonna- "I'm gonna buy that book." But what about another example- "I'm going to the baseball game." Would you ever say "I'm gonna the baseball game"?
I was blown away. I'd never noticed this before! (I'm really unobservant, but still.) I'd always thought that "gonna" was just a slang contraction, but obviously even I thought of it slightly differently, if only on a subconscious level. The trick is this- we use "going to" as an auxiliary verb in the first example. We can substitute another auxiliary verb, "will," without much of a change in meaning. "I will buy that book" means pretty much the same thing. But in the second example, "going to" isn't an auxiliary, it's the main verb of the sentence. And therein lies the difference- "gonna" is emerging as a grammatical element, another way of expressing the future tense. I thought this was absolutely amazing, and thus my new love affair with linguistics was born.
The book discusses how language came to be as we know it today- what is it that makes it completely incapable of sitting still, and why Old English is so incredibly foreign to speakers of modern English. Basically, the speaker's desire to say more, faster creates a cycle of linguistic changes. For example, any Latin scholar will shudder when you mention the noun case system. In English, nouns have very few different forms. There's the singular, the plural, and the possessive, and that's about it. But in Latin, each noun has a different ending for every different context you could possibly imagine. Annus is "year" as a subject, annum is "year" as an object, anni is "of the year," anno is "to the year," and "anne" means "O year!" This may seem kind of crazy, and you may wonder how such an elaborate system arose in the first place. No one invented language, right? Language just kind of happens. But if you think of it, it's not very different from the English translations. If you think of "i" as a short word meaning "of," then it's easy to see how "year of" could easily turn to "yearof," much the same way "going to" turned into "gonna." What originally began as a postposition (a preposition that appears after the word it modifies) eroded and fused into the noun itself and created the case system. But years after that, the language eroded some more, so that by the time you get to, say, Spanish (which is descended from Latin), you're down to simply "año," and you need to specify the prepositions again- "en el año," "del año," etc.
It's easy to see how verb conjugation arose the same way. English seems to be more irregular than most languages here, but anyone who has studied one of the Romance languages will tell you that there are basic endings added to verbs that specify who did the action and when. It's likely that these endings originally started as pronouns, so something like "talk we" eroded into one word, so in Spanish you have "hablar" meaning "to talk," and "hablamos" meaning "we talk." (Of course, none of this simply applies to the Romance languages. There are plenty of examples of all of this in languages from all over the world, including ancient history. But I'm sticking with what I know here, so I don't muck up the examples.)
As it turns out, we're even lazier than that. Grimm's Law (yes, the guy with the fairy tales) describes how sounds erode over time as well. There are striking trends across all languages that show that d's erode into t's, b's into p's into f's, g's into k's, and k's into ch's into h's into nothing. Say the sounds aloud and you'll see for yourself- "duh" requires more effort than "tuh." They're basically the same sound, but the "duh" starts farther back in the throat. Now try whispering each set of sounds. Can you differentiate the d's and t's? So when speakers talk quickly, they tend to slur over the harsher sounds until eventually the accepted pronunciation changes. As it turns out, you can get way more cognates and familiar Latin roots this way. For example, in Indo-European, the word "kerd" meant "heart." As the Germanic language evolved, the "k" softened to an "h." But look again at the Latin word "kardia," which never underwent this change and was borrowed from Latin later, after the k sound eroded. Ta-da! Suddenly, "heart" and "cardiac" come from the same root word! There are plenty of other examples- like "nacht," the hearty German word eroding into the English "night" (the "ch" eroding into nothing, as the "gh" of "night" is silent). And wouldn't you know, linguistics follows the laws of physics as well. In the Indo-European "werg," the "g" softened to a "k," giving the word "work." But later we borrowed "ergon" from Greek, giving us nothing other than- "energy!" Therefore, as we all know, work=energy- even in the ancient Proto-Indo-European language.
And that is why linguistics is my new favorite subject, and I'm so glad I entered the HASS-D lottery for 24.900 next semester.
Thoughts? Comments? Recommended reading?
Responses to comments:
Anonymous said (in response to my ponderings about why white water rapids are white): Maybe for the same reason clouds are white.
Ok. So why are clouds white? =P
Cristen asked: Ok, you want more questions. I just thought of a random one. I want to learn how to play the violin. Can I walk into MIT, grab a random violin, and play with it?
No, I'm serious.
Haha, of course I ask for questions and get one about music, which I know nothing about. Fortunately, I found some information for you rather easily. First of all, according to Clarise Snyder (Director, Concerts Office, MIT Music and Theater Arts), "a small collection of MIT-owned wind, brass, and percussion instruments is available for rent to students in our performing ensembles." So yes, you can grab your random violin, but you have to performing in a concert. Which may be kind of hard for someone who doesn't actually know how to play. So…as for lessons, according to this: "Those who are beginners…may obtain information about additional opportunities for private study at Music Headquarters in Building 4, Room 246.)" Yeah, that's not much information, but I'm sure they'd know more about finding a random violin to play with. So if I were you, I'd send an email to John H. Lyons, the Administrative Officer for the Music Headquarters Office, at [email protected]. That way he can answer more of your questions specifically. Also, check out the 21M subject listing for classes in music, some of which may be useful for the beginning music student. (When in doubt, track down an email address and bug a professor for answers.) And of course, your fellow students are always a great resource. I'm sure you can con a new friend into teaching you how to read music. =)
12 responses to "The Unfolding of Language"