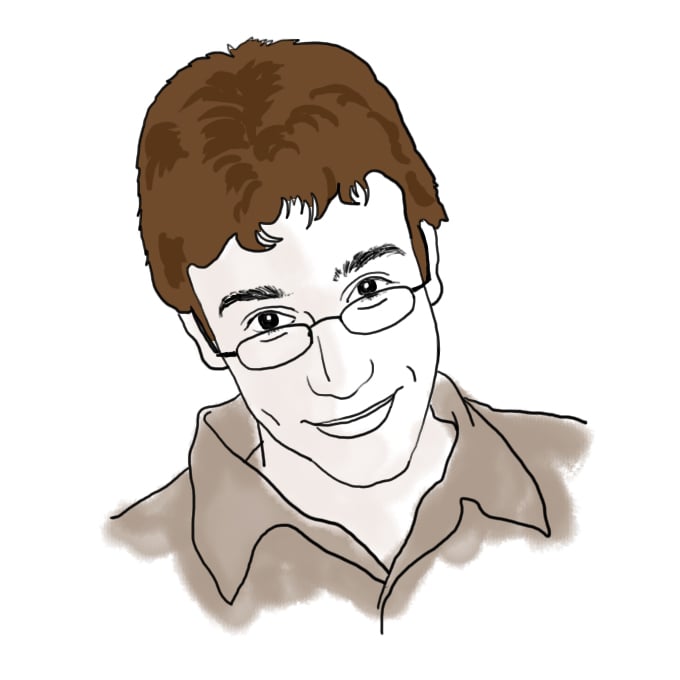 This is a song about being happy.

by Sam M. '07
Not a song about a whale. Sorry. But there's haute couture.
DID YOU KNOW? Lovable Rick Santorum, the junior US senator from Pennsylvania, is an alumnus of the Tau Epsilon Phi fraternity. I wonder if he ever stays at the MIT chapter when he's in Boston?
Probably not… he doesn't even live in Pennsylvania when he's representing them in the US Senate.
It was a good, good night. MIT had some event to celebrate the premiere of Beauty and the Geek 2, which Matt's friend Ankur '03 is on. I don't know or anything, but I choose to believe that he only auditioned because he saw my blog entry last August, regardless of what his bio says. Ha! And I hear Ankur was even there! I could have gotten to meet a reality show contestant! Oh dear, this has been a lifelong dream of mine.
So, I didn't to that because I scored free tickets to the BSO courtesy of the college card, which, as you've been told many times before, is given FOR FREE to all MIT students.
Anyway, despite the fact the Berlioz's AWESOME "Symphonie Fantastique"–the one that got him hooked up with actress Harriet Smithson, whom he had never met before–there were quite a few empty seats in our row in Symphony Hall. So, I asked the funnylookin guy next to me whether he wanted to move over into the center section. So, we did. Making casual conversation, I found out that he's a fourth-year government student at Harvard and only came to the BSO to get off campus for a few hours–turns out that they have class right up until Winter Break, they have reading hanging over their heads all through their Winter holiday, and then finals right away when they get back. ouch. He even brought some reading on Veto Bargaining with him to the BSO. I, on the other hand, got to sit down and read the fascinating biography of Hector Berlioz in the program. So, Harvard has finals and then one week of break during January and MIT has IAP. You totally don't want to go to Harvard now, right?
Just playin'.
But I love "Symphonie Fantastique." OH, that fourth movement!
The good news is that I might still get to meet a reality show contestant–I was stalking Diana Eng and I discovered that she is going to be at the seamless 2 fashion show on February 1st at the Museum of Science. I went to the show last year with Mitra, which she blogged and it was really weird and a little awesome. Anyway, I can't wait to head back this year. I hope it features my favorite Diana creation–this mutilated prom dress for the "Clothes Off Your Back" challenge.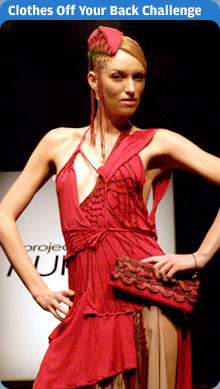 I'm giddy.
In other news, I went running at the Z-Center today and I thought I grabbed a white running shirt and instead I grabbed an old MathCounts t-shirt and I felt like a total dork watching Fox Reality's Ex-Treme Dating and running in my MathCounts t-shirt. But it's cool, I guess, because the Flaming Lips' "Mr. Ambulance Driver" came on my iPod.
However, I was strangely uncomfortable when I discovered that Fox now has an entire network devoted to reality televsion.
The best present I got for my birthday was a mellophone.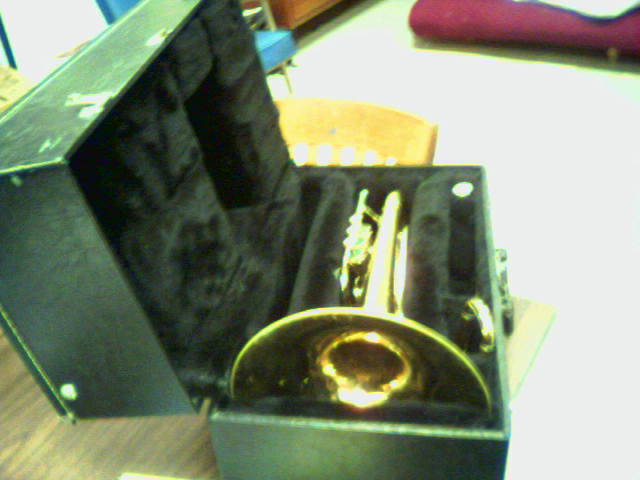 Well, actually the MIT Marching Band got it, but they'll let me borrow it as long as I keep showing up to practices. Finally! An instrument that I know how to play!
I'm also growing my annual IAP beard.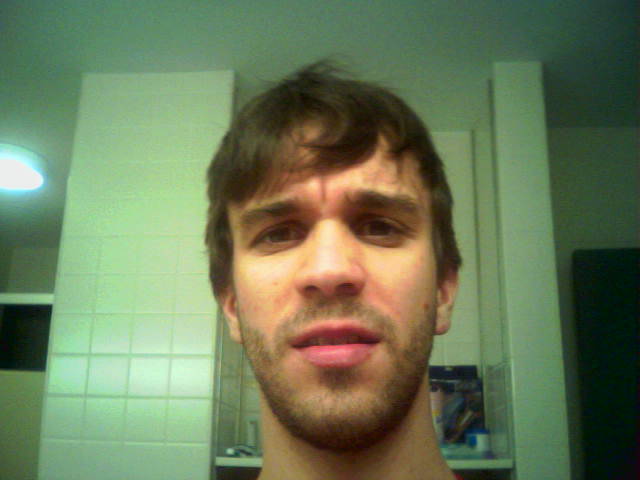 I hate facial hair and am terrible at shaving, so I'va always considered the fact that I am able to grow facial hair to be my punishment for some inexcusable sin in a past life. So, I always give some excuse as to why I'm growing it–"I lost a bet," "for warmth," "to remind me of why I hate facial hair"–but really, I just think it goes along with the laid-back spirit of IAP. I guess.
I can't think of how to end this entry… well, I can't think of a better way then just saying "Check out Luis's blog!"
4 responses to "This is a song about being happy."