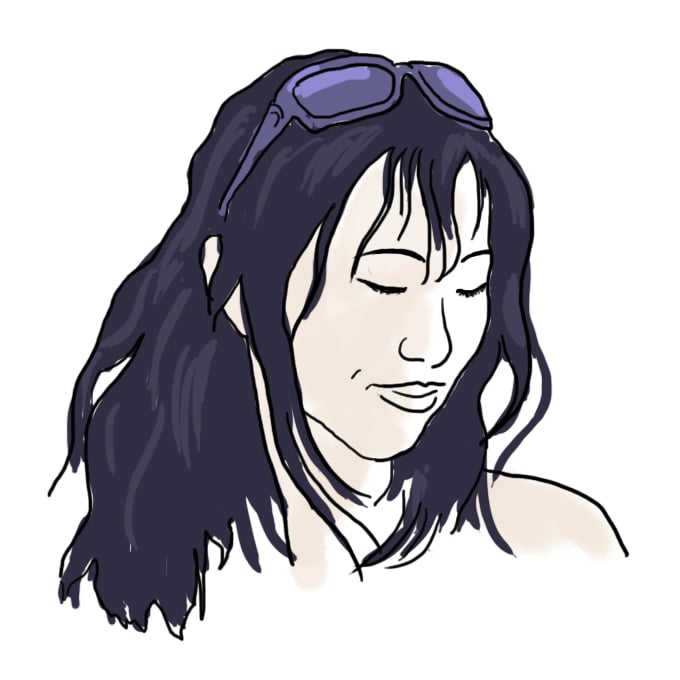 This will default to miscellaneous

by Lulu L. '09
Finishing this blog entry was my biggest accomplishment today
When the most stressful thing in your life is having repetitive conversations about your future, life is too easy and things become a big deal. Things like rearranging the plates and cups in our cabinet in an artistic way. Like watching 6 episodes of the magic school bus. Like exfoliating. Then I took a nap. After my nap I fixed a rip in my pants, hooked up some wires to a telephone jack, talked about knitting a hat but had no clue how to actually do it, and video chatted with my grandparents in China. Conversation (always) goes like this:

I haven't visited China since I started college. I think I will go. This summer, after graduation. Graduation.
And there I go again, getting all queasy thinking about life after college, without the routine of classes and classmates and well-defined goals. Without the people and the place that have become a home for me. Well there's no way around it. After a couple years of getting comfortable MIT gives you the boot in the butt and tells you to get lost. And then what do you do? "What are you going to do after school?" I don't know, honestly. The prospect terrified me just last year, but with every incoming class, I can relate less and less and then I know it's time for me to go. And I think the prospect terrifies me as much as it ever did, but now it feels right that next semester is my last. It's a funny thing, one minute you think you'll never be ready to leave and then suddenly you just can't wait. You realize you've been preparing mentally for this day for four years.
So here it is, what became the biggest dilemma of my day: picking a yearbook photo.
I've narrowed it down to these, voted most popular among a sample of my friends/parents, arranged in order of smiley-ness.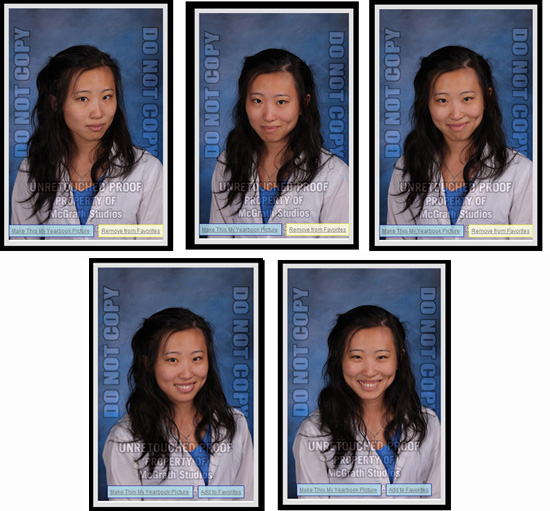 #1: Are you looking at me?
#2: Everybody just calm down
#3: The one where my mom thinks my dimples look ugly
#4: Awkwaaaard…/I may or may not be in charge of my own destiny
#5: LOL. my gums are showing and I'm probably falling off this stool.
A more complete collection here. What do you think? Honestly, I probably have one in mind already and I just don't know which. I like the more serious ones over the more LOL ones. Just 'cause I'm a very very serious person.
87 responses to "This will default to miscellaneous"