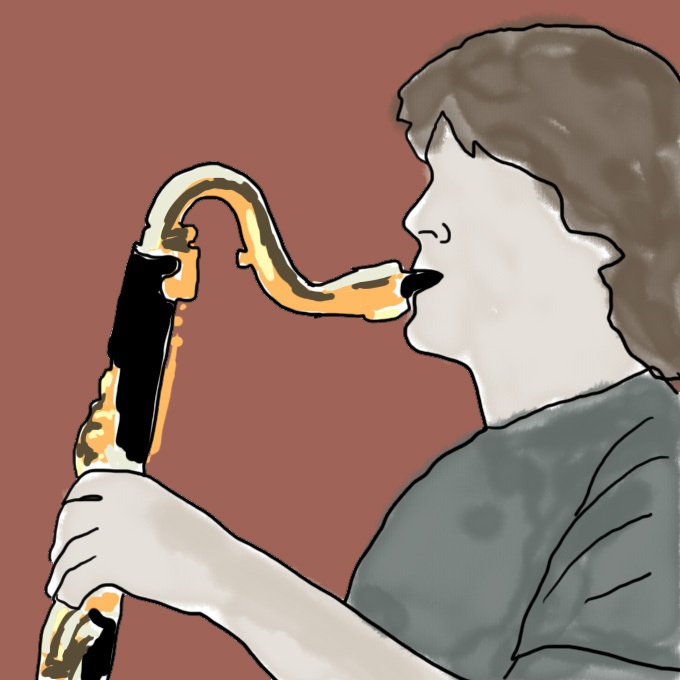 "The work is untitled because meaning is always changing in time and place." ⁃ Félix González-Torres 
This fall, I'm covering the 2011 Istanbul Biennial, titled "Untitled."
Now more than ever, the divide has formed in contemporary art: those concerned with formal aesthetics and those concerned with the political. The work of Félix González-Torres stands at the intersection of these two schools. See: Untitled (Passport)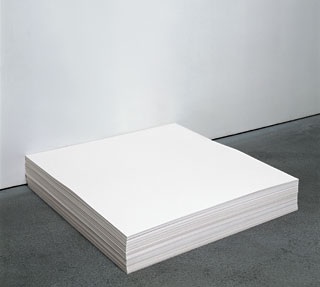 Untitled (Passport), 1991, courtesy of BAK
You are invited to take a page from a stack of blank paper. As a "specific object without specific form," this stack transforms into a process. It's nondescript. minimal! sexy. But this visual identity lends itself to a political identity: the idea of a blank passport: no borders. no nations. no laws. You might be "present," but your identity is "absent." (Oh, and what about the droll role of paper within economic systems….?)
Questions of macroeconomics are very close to my heart. Most recently, I was involved in an exhibition at the New Museum: "Ostalgia", surveying contemporary Soviet art. Our conceptual point of departure was: Soviet economic and political repression as creative catalysts:
The New York Times' review:
"For some artists repression had a psychological upside…. If what you were doing was censorable, you could trust you were doing something right; heroic, even."
With colleagues at the opening reception of "Ostalgia," building designed by SANAA
Thomas Schutte, Three Capacity Men, 2005
Visitors have been baffled by a certain piece: during their walk through the galleries, they encounter performers lining up in random queues!?! Little do they know, it's an anonymous performance by Roman Ondak: Good Feelings in Good Times. (Because "lining up" in a soviet state was simply a sign of inefficient resource allocation, its relevence is amplified by current economic questions of pareto inefficiency, x-inefficiency, etc….)
I feel that there's something devious in staging an anonymous performance, (how do we call it art, if it doesn't announce itself?); there's something unresolved…. like stacks of blank paper.
But that's the beauty of the untitled. Its interpretation is always becoming what it will be….
Terribly honored to have worked with curators Massimiliano Gioni and Jenny Moore on the New Museum's "Ostalgia."
The 2011 Istanbul Biennial: "Untitled" is curated by Jens Hoffman and Adriano Pedroso.
One response to "Untitled"