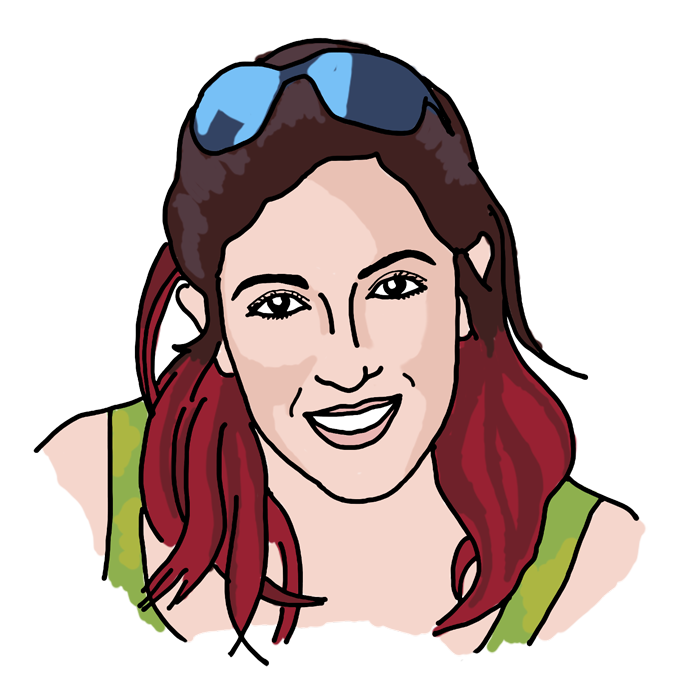 SMASH helped jumpstart an intense conversation between students and administration
SMASH stands for Students At MIT Allied for Student Health. I am on the SMASH board as a representative from the MedLinks executive board. MedLinks is the student group at MIT that "links" or provides a midpoint between students and MIT Medical, and the MedLink role involves helping people go through rough times and directing students to the proper resources at MIT Medical and on campus to get the help students may need.
This past Friday, SMASH hosted an event titled "We Are MIT," and it was meant to be an open discussion with administration about mental health issues on campus. We brought up some really good points, and the number one take away was what everyone on every side of student health on campus is lacking – communication.
I've been working on a project to collect and eventually publish data regarding student health on campus and where the communication gaps are largest. I spoke with Dean Randall, Director of Student Support Services at MIT, and Dr. Alan Siegel, Chief of Mental Health Services at MIT, regarding these issues, and we are going to have more information about student mental health by the beginning of next semester, which I plan on presenting in the form of a Tech Article, a Powerpoint presentation, and eventually a piece of writing about my thoughts about it through these MIT Admissions blogs and what my role in the search for information was/is.
Anyway, back to the We Are MIT event. Overall, I think it went really well. I created a "Coping With Anxiety" document that a huge amount of people have told me is really helpful, and I plan on turning it into a more in depth article or brochure to hand out to MedLinks as the Training Coordinator. I'm also designing a booklet for the information, and I'm hoping to get it published so we can have cute little coping with anxiety booklets to hand out to people as MedLinks.
So the discussion and the event were great. The Chancellor and President of MIT showed up for the first hour, and they mingled around and spoke with students about real issues that MIT has. I was honored to have the opportunity to explain the MedLinks program to a wide variety of people – undergraduates, graduate students, professors, administrators, mental health clinicians – and I think it really helped with shaping our image and cleared up some misconceptions about what MedLinks do and why we exist, and how vital our role in the community can be.
MedLinks are not just band-aid dispensers. We are trained to deal with crises, VPR (Violence Prevention Response), QPR (Question Persuade Refer), Sex-ed, first aid, mental health issues and so much more. We are students helping students and promoting health on campus.
Here are some pictures from the #WeAreMIT event. And of course, a picture of my cat. Enjoy!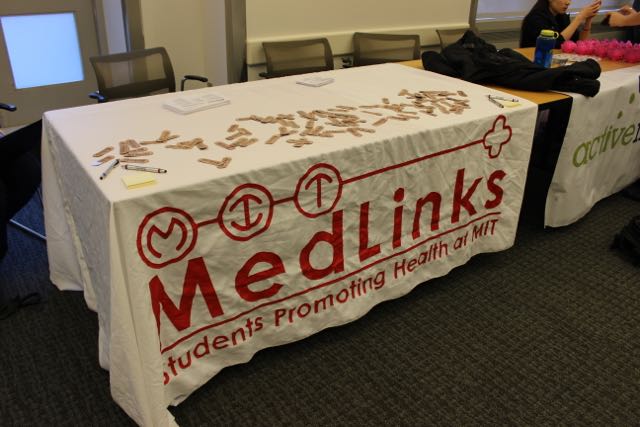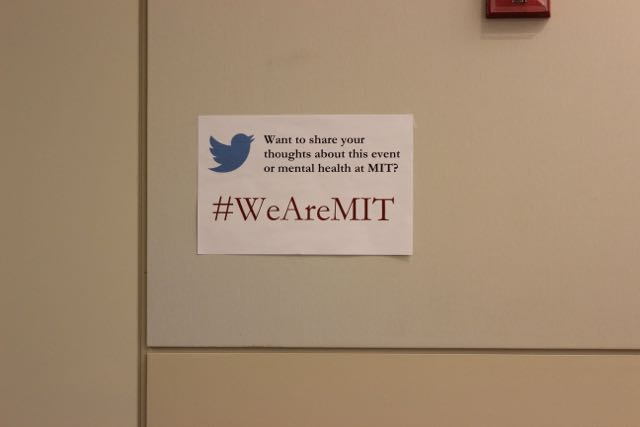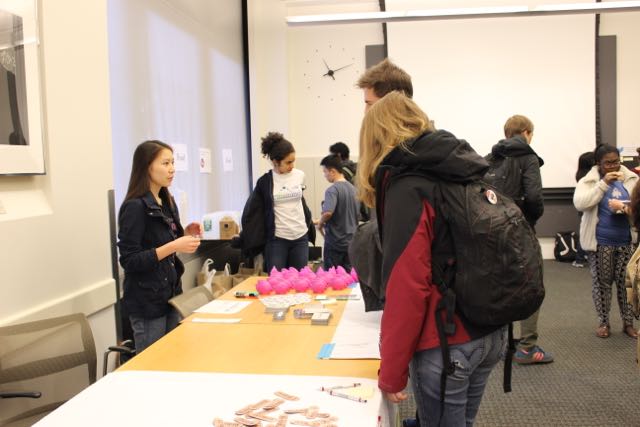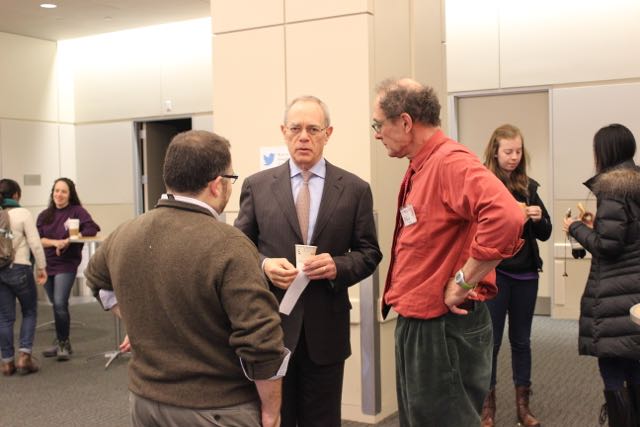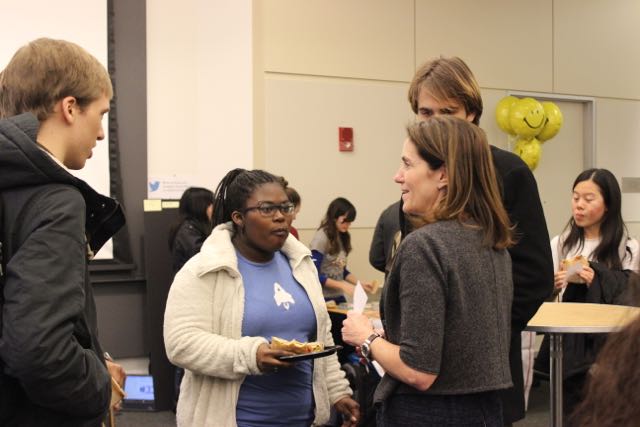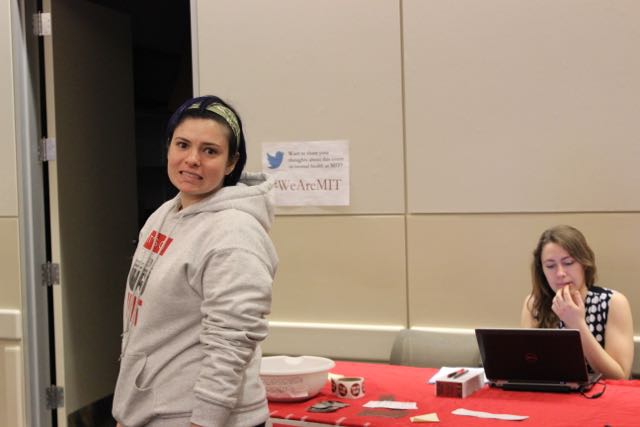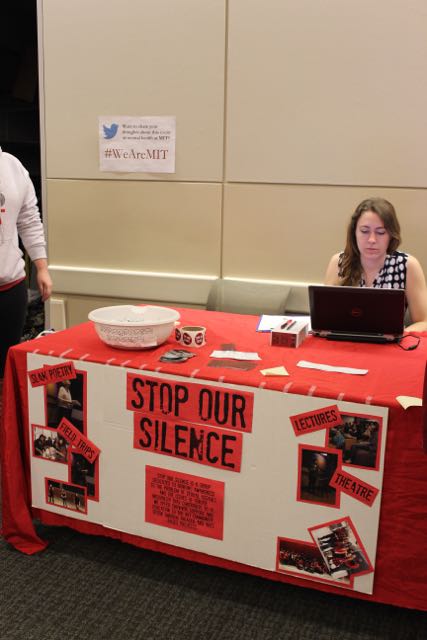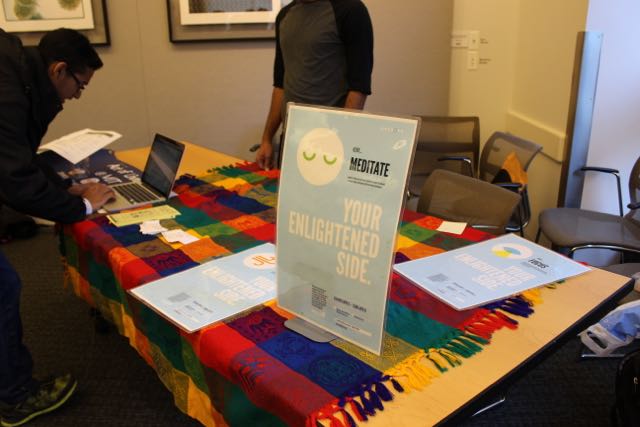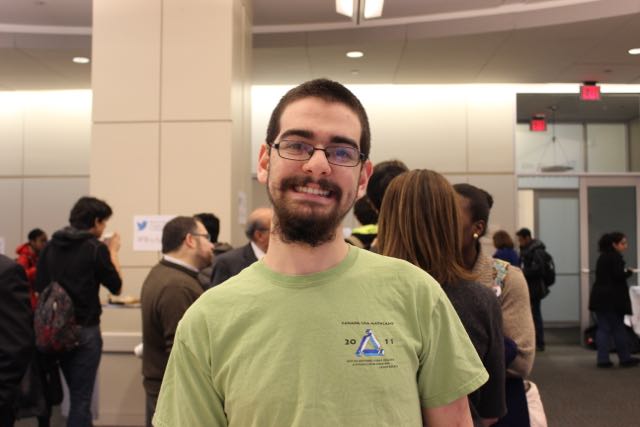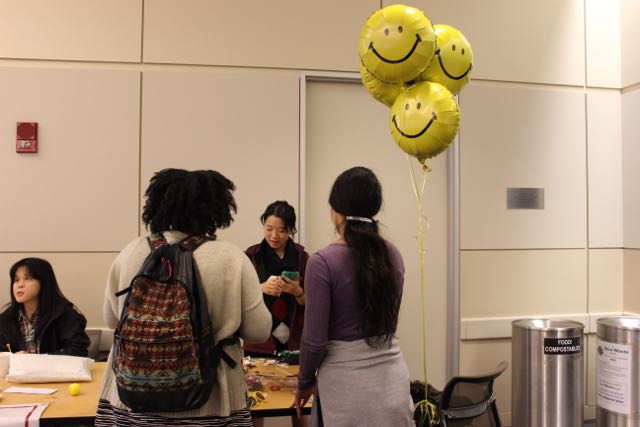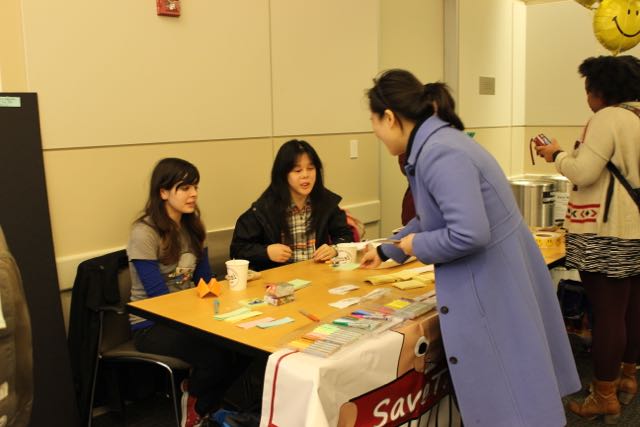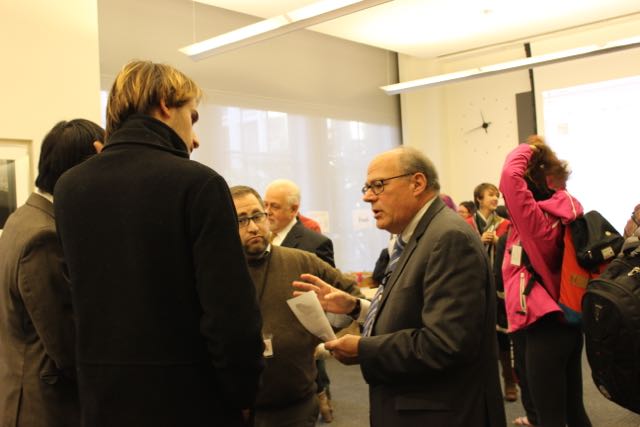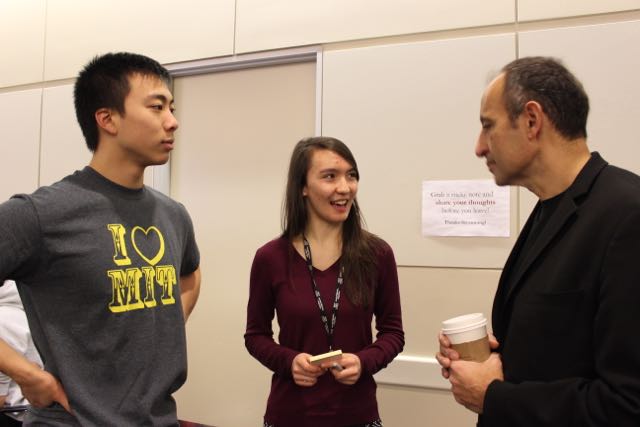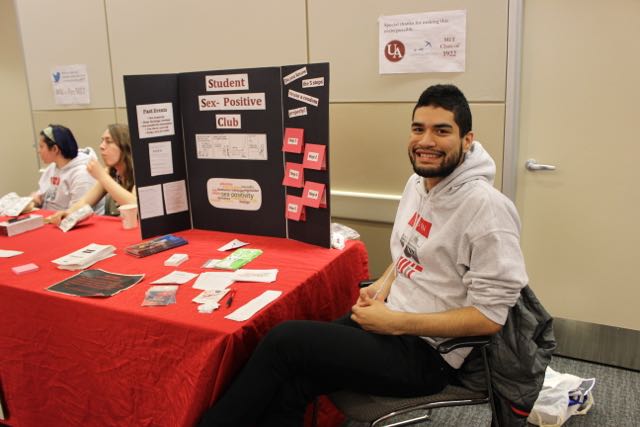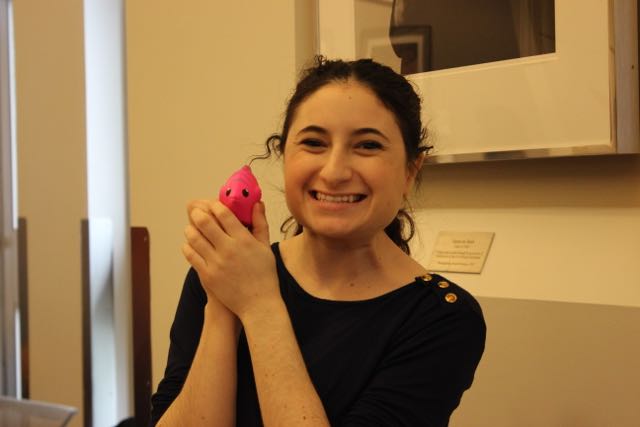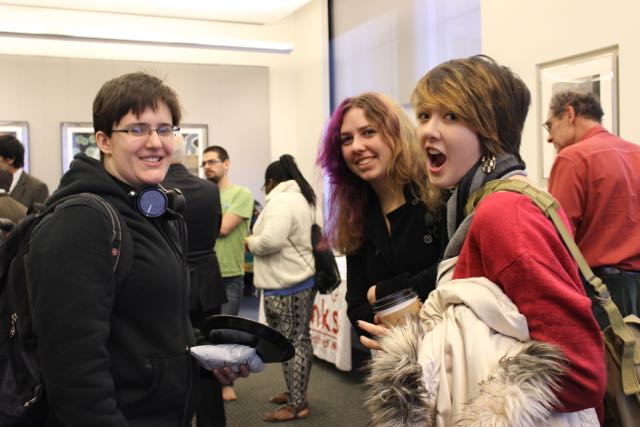 Overall, the event went really well. There were mental health clinicians there for the entirety of the three-hour event, and lots of really important administrators and faculty members for the first hour. We, the club members and executive officers, were there for a good part of the day, setting up and running things and cleaning up. Caitlin T. '16 and Max T. '15, co-presidents of SMASH, did a fantastic job.
And, as always, here is a picture of Rory, very happy with her new toys back at my parent's house.