So you all know that I come from South Florida. (And if you didn't, then look! You do now!) In Fort Lauderdale, we don't have seasons. Sure, it gets cold in that wet, drippy way that makes you feel like you're walking through forty degrees of nitrogen, oxygen, and ice cubes, but that's about it.
This concept of leaves falling off trees? Yeah. Completely foreign. Never seen it. No idea what anyone's been talking about.
With that said, I present to you three pictures of the view from my window.
Early September: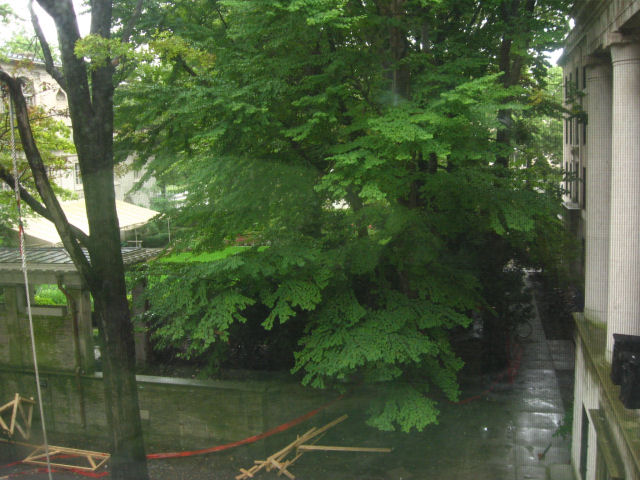 Mid-October: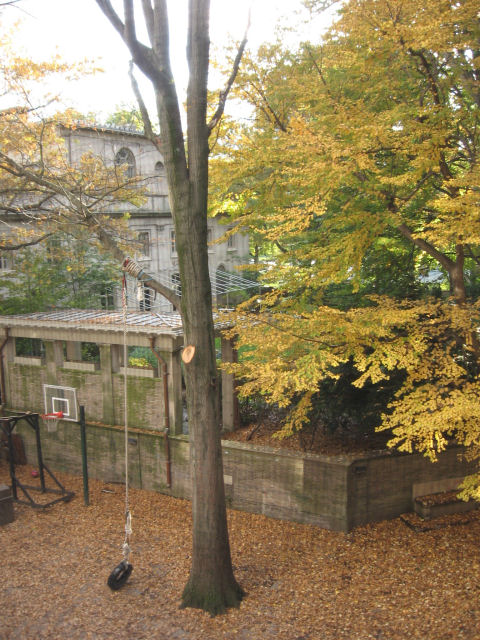 Last week: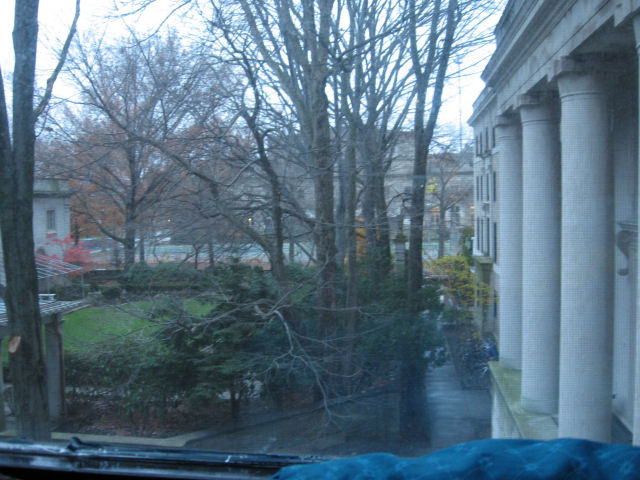 …I don't get it.
(No, it does not always rain here. But I'm usually out of my room on gorgeous sunny days, rather than staring out the window and taking pictures.)
Sorry about not posting anything over the last couple of weeks! Don't worry, a happy entry is on its way. It involves my Thanksgiving in Senior Haus. And the musical, which has been taking over my life. And pie. Mmm, pie.
32 responses to "Weather Sensitive"