I GOT CAT I GOT CAT I GOT CAT I GOT CAT I GOT CAT I GOT CAT
This past weekend, I rushed my mom and sister to come visit me at MIT because I was feeling particularly stressed out and at a loss for how to deal with MIT. I was stressed, I was upset, and I made a completely rational and reasonable major life decision.
I ADOPTED A SEVEN WEEK OLD KITTEN
Her name is RORY (like Loralai from Gilmore Girls!!) and she is adorable and I love her so much and I will love her forever! She's already claimed my bed and my heart.
I want to sit and cuddle her and she's all okay with getting squished and loved and it is fantastic. She purrs when you cuddle with her and she loves soft things like all the squishy stuffed animals on the giant bean bag chair I sleep on each night.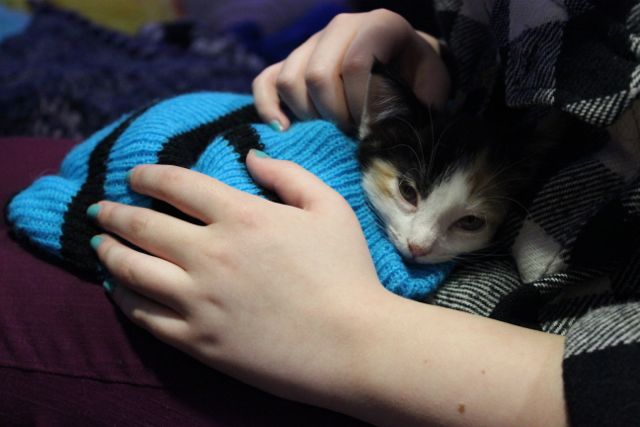 Everything was terrible last week. My classes got to be too much, I was anxious about a test that I ended up not being in the right state of mind (let alone the sleep deprivation) to take, and I did not know what to do with myself and hid alone in my room. But then my mom and sister came to visit me, we cooked a bunch of food so I wouldn't starve, and we went on an adventure to adopt this little creature that emits joy and happiness in every direction.
THIS IS SO AMAZING
Here are more pictures of my little bundle of fuzziness. I am so grateful that I was given the opportunity to adopt this little rescued kitten. We are there for each other, and I am so happy that I can call her mine and she can call me hers.
Call me the crazy cat lady, it's true now, and I am so okay with that :)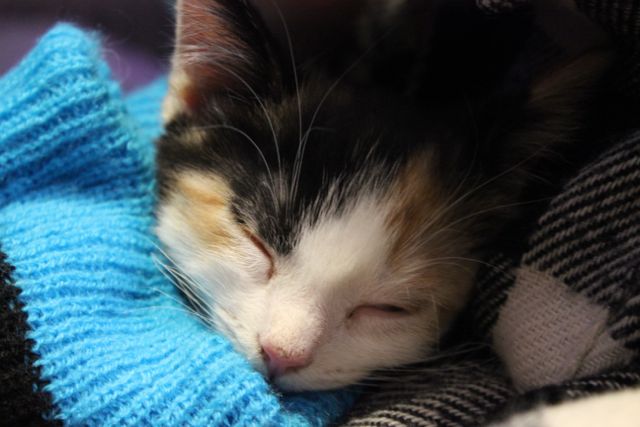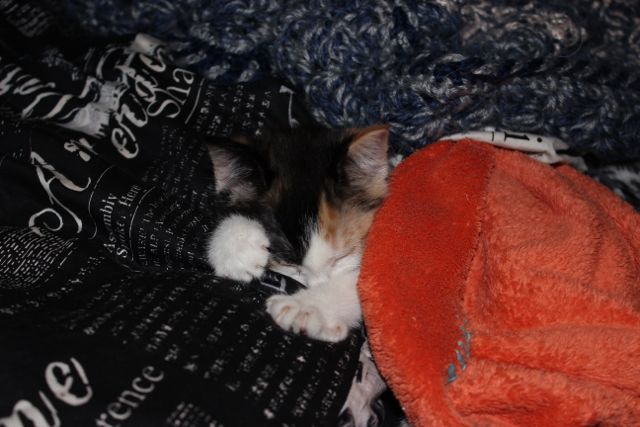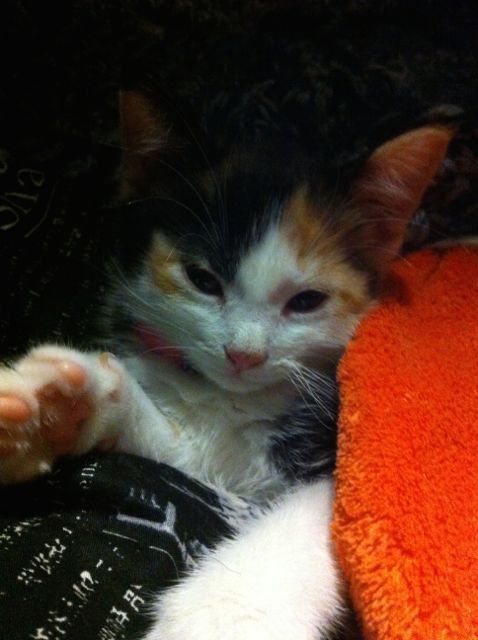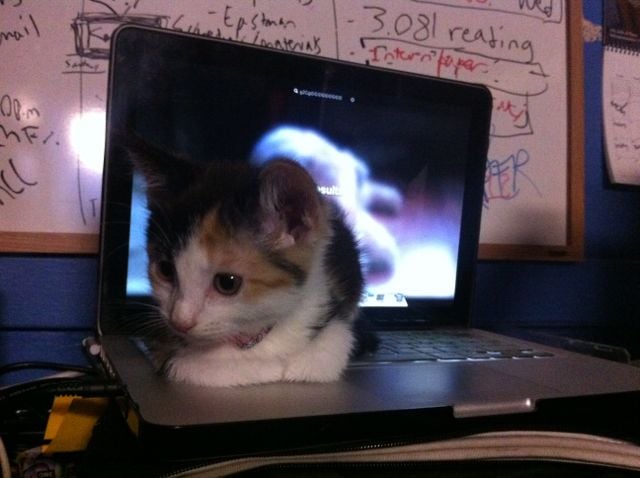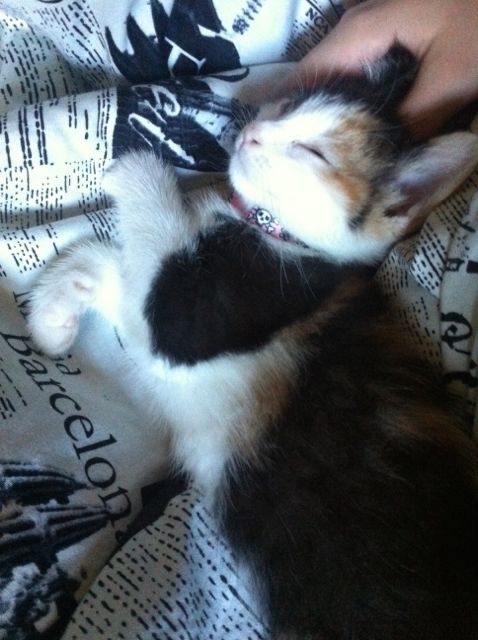 And she inspires me to get my stuff together. I caught up on my work, I eat and sleep more regularly, and I can immediately reward myself with kitten cuddles. Things are going to be okay. Because everything was terrible, and then CAAATT!!!