DID YOU KNOW? The first time I ever went to New York City it was to see Lucy Lawless play Rizzo in a Broadway production of Grease.
After 18 hours, 4 major cities, and over 4,000 miles of amazingly exhausting travel, there's nothing like coming home to a pot of boiling beef stew and this sign taped beside the family computer: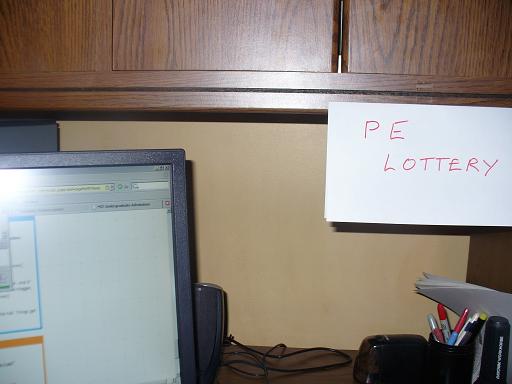 Sam's Mom always goes that extra mile.
Today was the only day I'll be in Harrisburg between June 1st and Thanksgiving. I spent most of it watching Food Network and The Jeffersons on TV Land, with and an all-too-brief encounter with my beloved high school friend Shana.
I also woke up at 5 AM and watched a tape of Celebrity Duets, which I found basically unwatchable despite the presence of Xena and the fact that I fast-forwarded through everything except the singing and Little Richard's commentary. I'm really glad that I'm not going to have to put this into my Thursday night TV-watching repertoire.
"How much time does the average MIT student have to watch TV?"
Throughout my first two years at MIT, I was always able to make time for the American Idol performance shows and The Amazing Race, every week, no matter what I had to do or how much they were on. Last year I stopped watching both shows thanks to the combined efforts of Course X, Rob and Amber, Family Edition, and every Idol finalist except Elliot Yamin. However, I did manage to become hopelessly devoted to weekly downloads of Project Runway, cutting off my contact with all media outlets during its final week so I could watch Chloe's victory unspoiled.
But this isn't typical–some people do find time to watch popular weekly programs like Desperate Housewives, Smallville, 24, House, Lost, and Veronica Mars. Rivalry between fans of the last two shows nearly started a war for control of the Conner 2 floor lounge on Wednesday nights at 9 PM, which I have always hoped will resolve itself in some spectacular West Side Story-like fashion.
Okay it's 5 AM (Sam Standard Time) right now and I need to leave for Boston in less than 12 hours.
Smell you later!
2 responses to "When I'm Home"