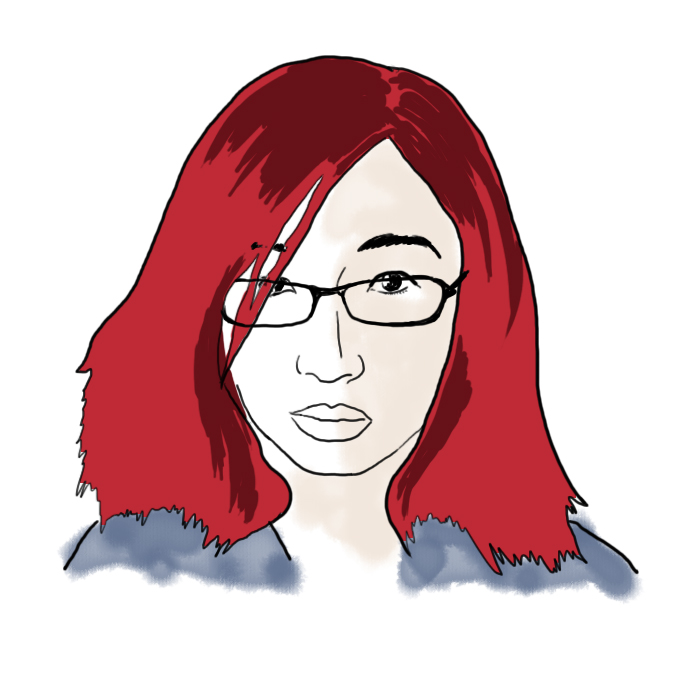 My expenses for the semester in pie form, topped with a scoop of IAP.
Back in the sepia-toned pages of my high school years, Personal Finance was one of two classes that the school administrators recognized as a practical art, colloquially known as an Alternative Free Period. (Inexplicably, the other one was Web Design instead of Wikipedia-Related Procrastination Games, although the two were sometimes interchangeable if you could switch windows fast enough. Anyway, enough about my world-class education.) Although I eschewed practical arts completely from the piddly grid of my high school schedule, I've always suspected that finances are sort of important, especially the personal ones. This semester, I fastidiously scribed every cent of my personal spending into a spreadsheet, which I later rolled out, filled with 24-bit colors, and baked into pie graphs, just like the kind Grandma used to make (where Grandma is a spontaneous euphemism for Microsoft Office 1997). Without further ado, I present a summary of my non-tuition expenses for this semester.
Breakdown of Total Personal Expenses:

Notice: I spent as much on textbooks this semester as I spent on food*. And textbooks don't even make good sandwiches.
*All books were bought used at reduced prices. Food was bought unused, but usually at reduced prices.
Since food happens to be one of the protagonists in this blog, here's a slightly ridiculous gloss of how my grocery expenses were distributed:

Notice the conspicuous absence of a "Ramen" category. Interestingly, when I look at this in terms of chemical composition, probably 80% of my grocery money this semester was spent on water (contained in fruits, vegetables, soymilk, soup, other liquids, frozen matter, and condiments).
Since Fruits and Vegetables was the Soviet Russia of categories in the previous graph, I give you this:

. . . where "fractal-like vegetable" indicates a vegetable with Hausdorff dimension greater than 2.33. Thanks to their high surface-area to volume ratios, fractal vegetables are delightfully prone to soaking up huge amounts of condiments, which happen to occupy about 30% of my fridge/cabinet space.
Apples, arguably, are the most plentiful and well-nourished fruits in the Boston Area, thanks to the plenteous peppering of apple orchards across this region. I buy all fruit from grocery stores on Massachusetts Avenue north of MIT instead of at LaVerde's in the Student Center, where the selection is smaller and the prices are higher.
(In the previous graph, "fractal-like vegetable" indicates a vegetable with Hausdorff dimension greater than 2.33. Thanks to their high surface-area to volume ratios, fractal vegetables are delightfully prone to soaking up huge amounts of condiments, which happen to occupy about 30% of my fridge/cabinet space.)
Practically all of the food that I paid for last semester was in the form of groceries, purchased biweekly. The remainder came from free food events and my freshman advising seminar, which provided two dinners a week on average in addition to leftovers that could be recycled into one or two meals. Sadly, easily-accessible free food dwindles to a trickle after first semester, so with much grief I anticipate spending lots more on food in the coming months.
Also, here's one for the money that went into recreational activities:

Contrary to appearances, I only went bowling once during the semester. It just happened to be comparatively expensive.
Cumulatively, I spent $757.01 this semester and earned $705.88 from working 4-5 hours per week and taking paid surveys. The following breakdown of my income for this semester borders on the hilarious:

It's fairly certain that I earned more from taking surveys than from one of my jobs.
I was extraordinarily fortunate last semester to have registered for an advising seminar that paid for tickets to various arts-related events in Boston with free dinners tossed in. If my estimations are even vaguely within range of a ballpark, MIT's Office of the Arts spent more than $600 on me this semester, which means that they love me more than most of my relatives do.
Naturally, this entry would have ended here with some urbane remarks about the state of the economy, but I've decided to give you 80% more blog for the same price by throwing in an IAP update. Also, I couldn't think of any urbane remarks about the economy, but I wasn't going to admit it, except I just did anyway.
It strains my toleration of absurdity to say the following, but I'm more worn-out now than I was for practically all of last semester. The punchline is that I love it. The past week has consisted of waking up at 7 or 8, running across the river in meat-locker temperatures, grappling through the life-changing twists of Mechanics II lectures at 9 in the morning, cramming grocery runs into the cracks in my schedule, sorting chemicals and building (failed) batteries in my UROP lab, kicking and punching a lot of nothingness in Sport Taekwondo class, and reading and rereading and rererereading Vol. 1 of Landau's Course of Theoretical Physics* until midnight. Notice that there's no regret in the previous sentence.
*From a literary as well as scientific standpoint, Landau's explanation of physics is straight-up incomparable. The first fourteen pages alone can pummel your paunchy, oversimplified AP Physics textbook into an unrecognizable pulp without breaking a sweat or missing an integral. At the same time, it's as clear and succinct and beautiful as a haiku that you won't understand until the fifth time you read it.
(Funnily enough, almost half of MIT is still on break. January here is a free-for-all of independent activities: options range from taking up to 12 units of classes and working in a lab to staying at home and playing Guitar Hero for an entire month to doing an externship at a company in another state. Should you choose to return to campus instead of annexing January into your winter break period, you're also free to take as many fun, not-for-credit classes like chocolate tasting or orienteering as you can handle before you explode in recreational bliss.)
Through Mechanics II, I was serendipitously reunited with a Physics major friend that I hadn't seen around campus since my stumbling, suitcase-hauling visit as a prefrosh last October. The increased likelihood of rediscovering an old friend is one more reason to take extra physics classes in your spare time. Especially if you end up going to dinner with aforementioned friend and roommates at the deserted-and-mediocre-but-highly-convenient Thai restaurant next to Random. Onto the food snapshots.
Katelyn '12 came along and ordered noodles, one of civilization's greatest inventions.

My curry was sorely underwhelming in flavor, but the satay was a crisp and dignified representation of the avian species.

Afterwards, we strolled down the block to Toscanini's, the contested home of the Best Ice Cream in America, and pontificated about topics of great profundity deep into the heart of the snowy night. I elocuted beautifully about the genius of Tiramisu ice cream, which was at least as mind-blowing as Lagrangian physics.

Later that night, the clouds opened their gaping maws and messily slathered Boston with snow. I slept on bean bags in another dorm and didn't return myself to Random Hall until 9 AM the next morning.
In short, IAP is great.
(Addendum: According to Keri, it is my honorable duty to recount the ferocious, not-really-blood-soaked battle that took place in the courtyard of East Campus on the desolate eve following the Great Snowfall. Denizens of Random Hall, fully armed with boffer swords and plastic lightsabers and a shopping cart filled with hard-packed snowballs, marched up to the walls of East Campus under the cover of darkness and launched an impressive volley of icy projectiles at the windows of the 3rd floor. Aided by the the soul-crushing force of gravity, 3rd East responded by spraying the Random Hall Army with fire extinguishers. Brawling ensued deep into the lonely, impassive night.)
54 responses to "Yet Another Blog Entry"