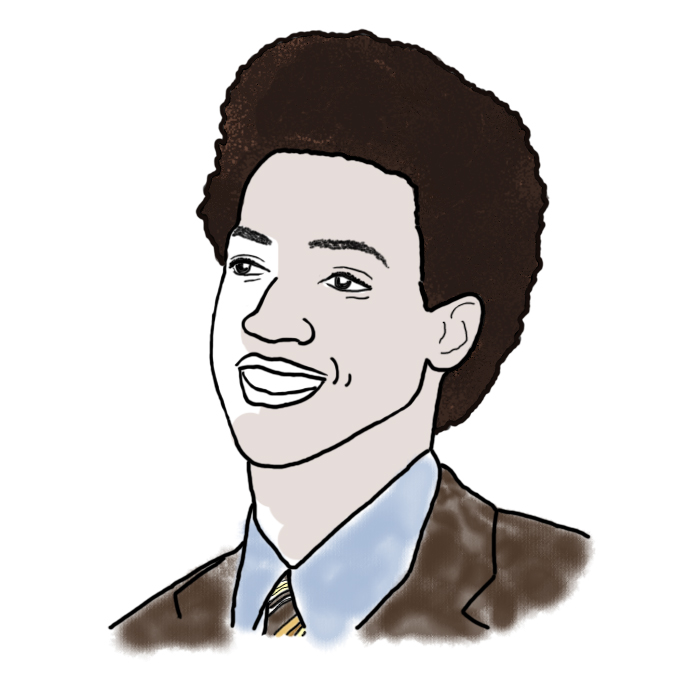 Biography
In high school, I spent a lot of time playing music. I was playing my beloved clarinet as well as marching competitively with my high school's drumline. I was once apart of four different musical ensembles at the same time, was running on a diet of 99 cent chili cheese french fry burritos from Weinerschitzel (or if I got a long break to travel the extra block, some 99 cent tacos from taco bell), and would spend Saturday nights playing video games and complaining with my friends as to why we couldn't get dates.
If you phrase my high school life like that, it may seem less surprising that I ended up at MIT. I mean, if you replace all references to music in that past paragraph with something about engineering or science, you might think you found your stereotypical MIT student.
My name is Stan Gill. I was born in the liberal, temperate region known as the bay area of northern California, where I lived until I was about 7. My family then shipped themselves to the extremely hot and conservative Arizona desert, where I spent the remainder of my pre-college days in the southeastern suburb of Phoenix known as Gilbert. Even though I spent most of my life in Arizona, I always considered myself to be from California; I like being near the ocean, being a stone's throw away from an interesting city, using public transit, and eating better food. That's not to say that Arizona doesn't have those things, it just takes a lot longer to get there, and I'm too impatient for that.
What else would you like to know about me? I'm a little weird (don't ask me to describe why, it's very hard), I play video games and read in my spare time, I'm musical, oh yeah, and I like to think that I speak Japanese (I took it for 3 years in high school and for the last 3 semesters here). In terms of school, I'm a course 20 (bioengineering) and planning to minor in course 9 (brain and cognitive sciences). If you can't find me in class, I'm commonly found with my course 9 UROP in building 46, in the Alpha Delta Phi house bro-ing out, or in The Tech's news room helping to create that stack of paper you might be using as a prop for your next play or as a coaster for the water bottle you might have sitting next to you. I'm also starting with the Gordon Engineering Leadership Program this fall.
Speaking of engineering, let's go back to my first paragraph.
If you thought that could be adapted to be a description of the stereotypical MIT engineer, this is wrong. This is a myth. I will spend the next year or two while I have this blog trying to prove this to you.
Contrary to popular belief, MIT students (especially those in engineering) are not all workaholic shut-ins that live off of pizza and only see the sunlight when they go to take their exams 2-4 times a term. We have lives, we have social skills, and are generally pretty cool people. If you want to see engineering in action, just take a look at the East Campus rollercoasters, or even how the various performance groups design the sets for their shows!
Engineering, much like the people in it, comes in many different forms, but they all share a common ground. I seem to be one of the few people in GEL that's majoring in a department that tends to get lumped together with the life sciences, but that doesn't mean I don't expect the experience to be valuable for me. The skills we will learn as part of the GEL program will be applicable anywhere in one way or another, and I'm excited to hit the ground running to get started!
So sit back, relax, and watch as I take chances, make mistakes, and get messy while trying to learn what's up with GEL, (bio)engineering, and being an upperclassman at this good old institute.