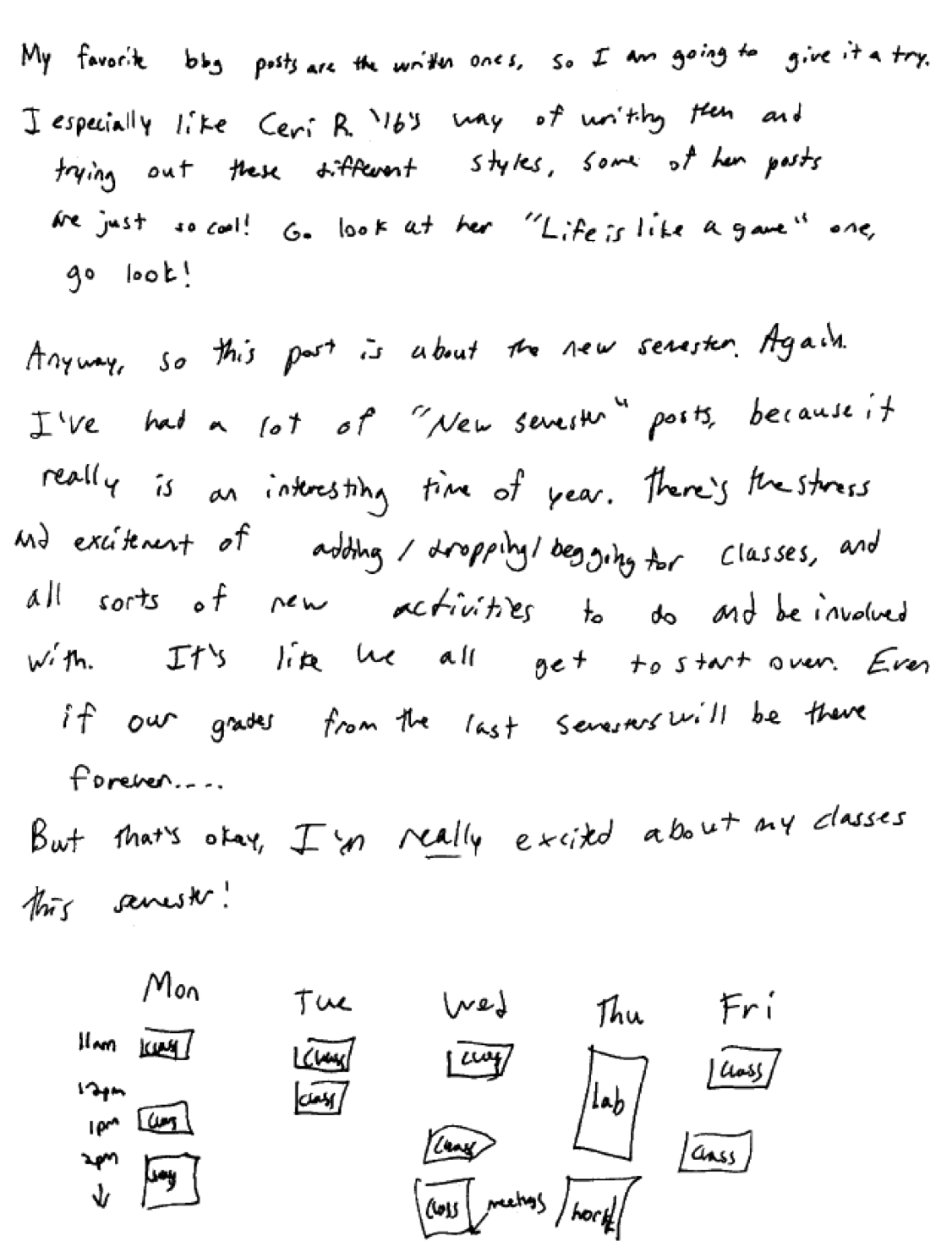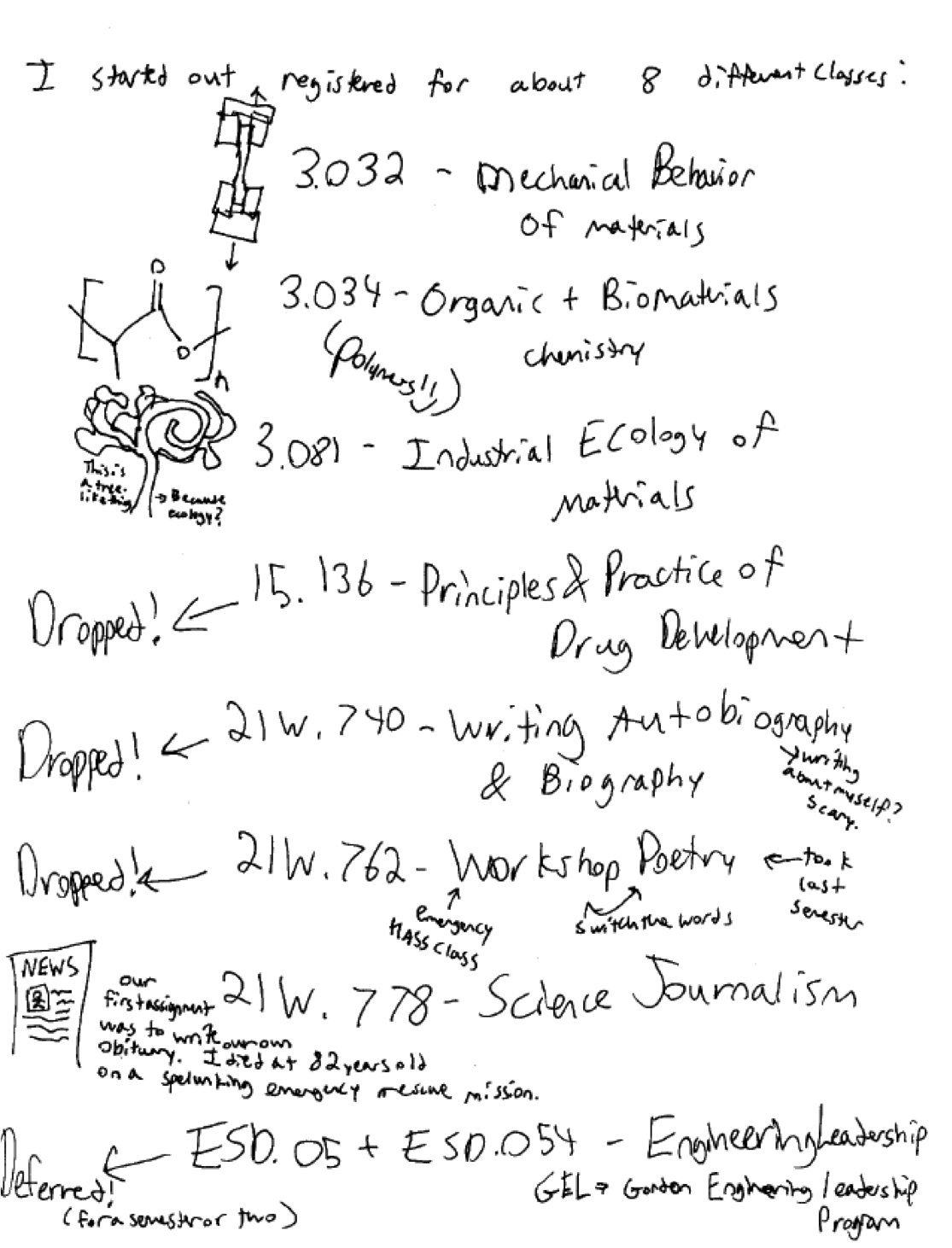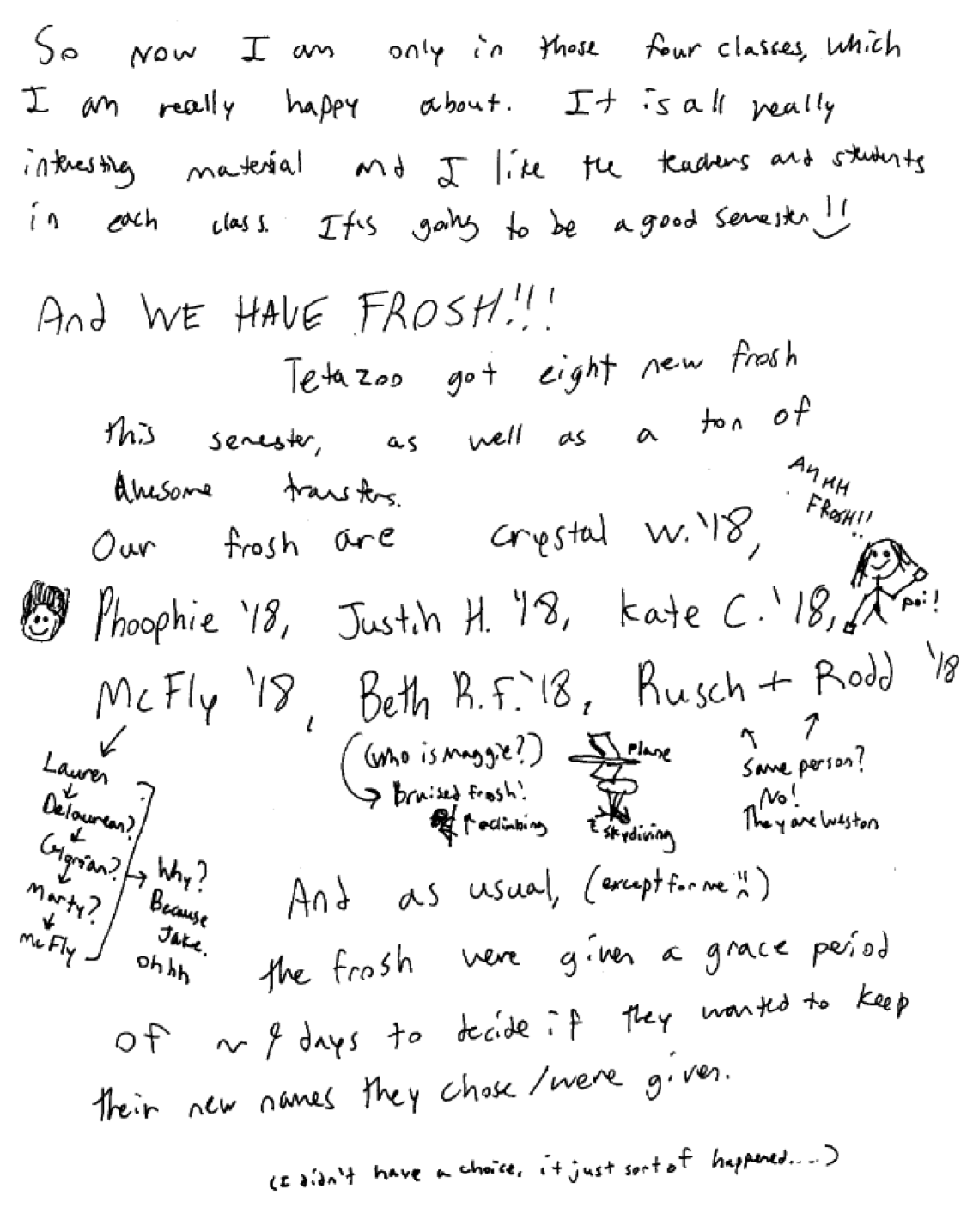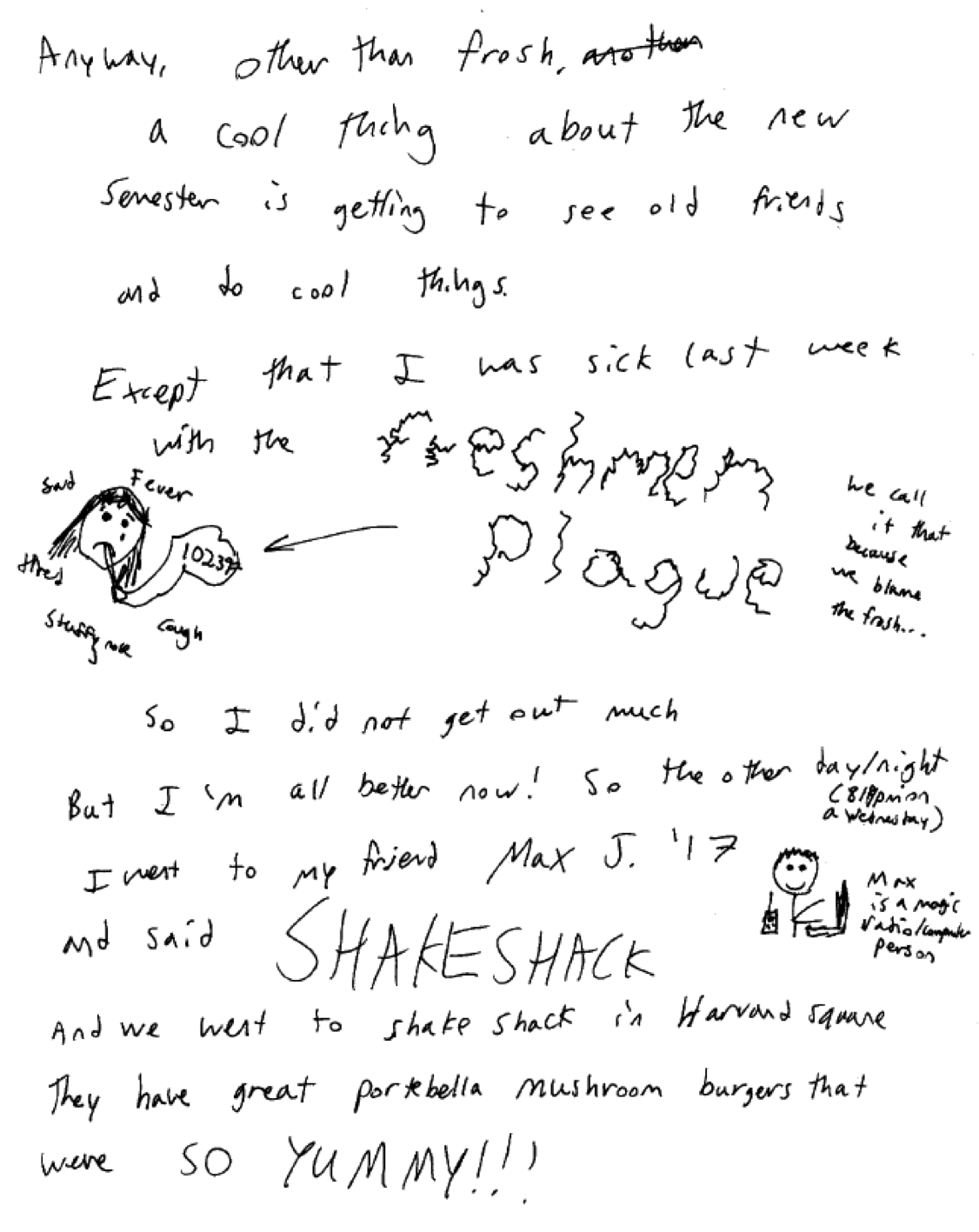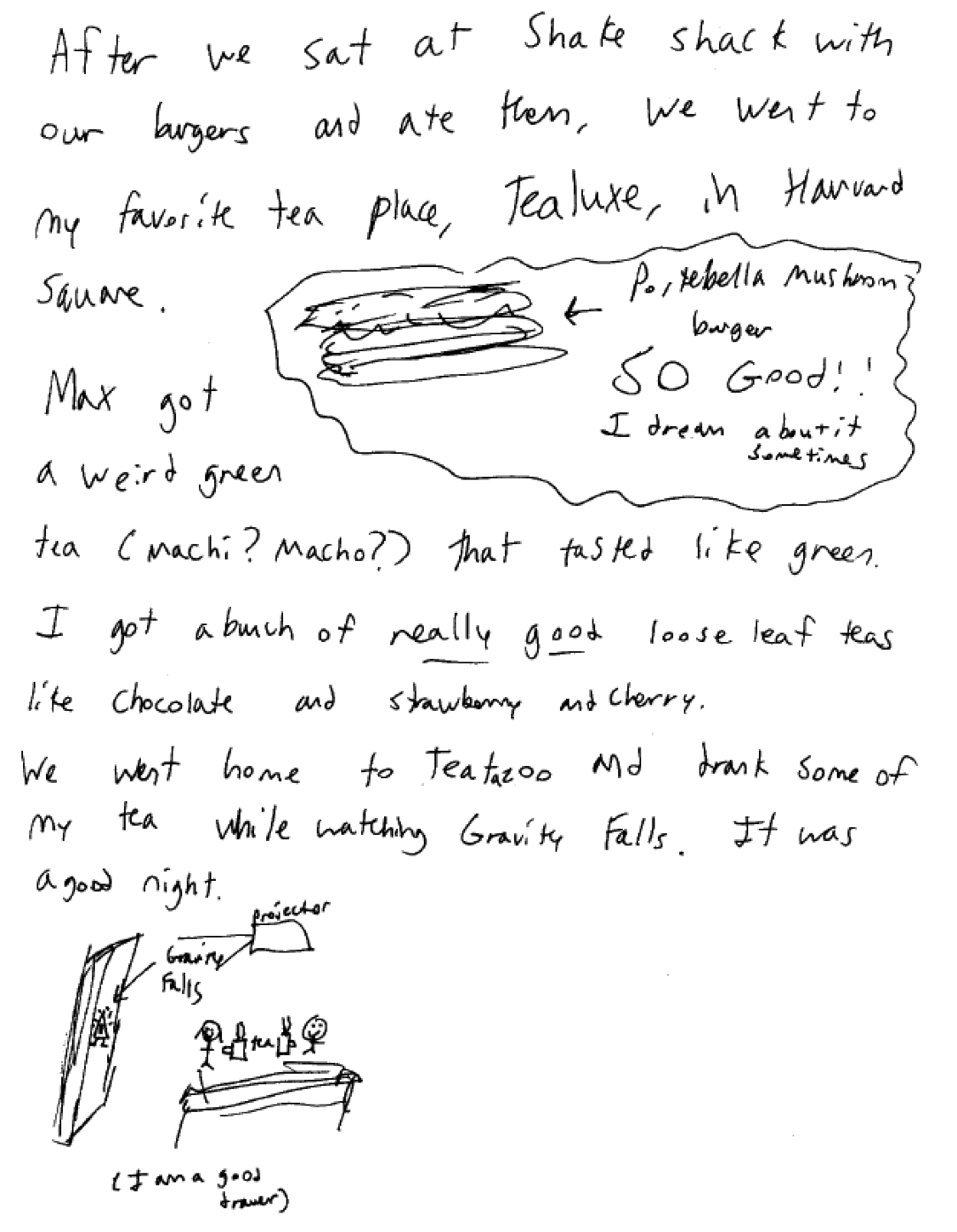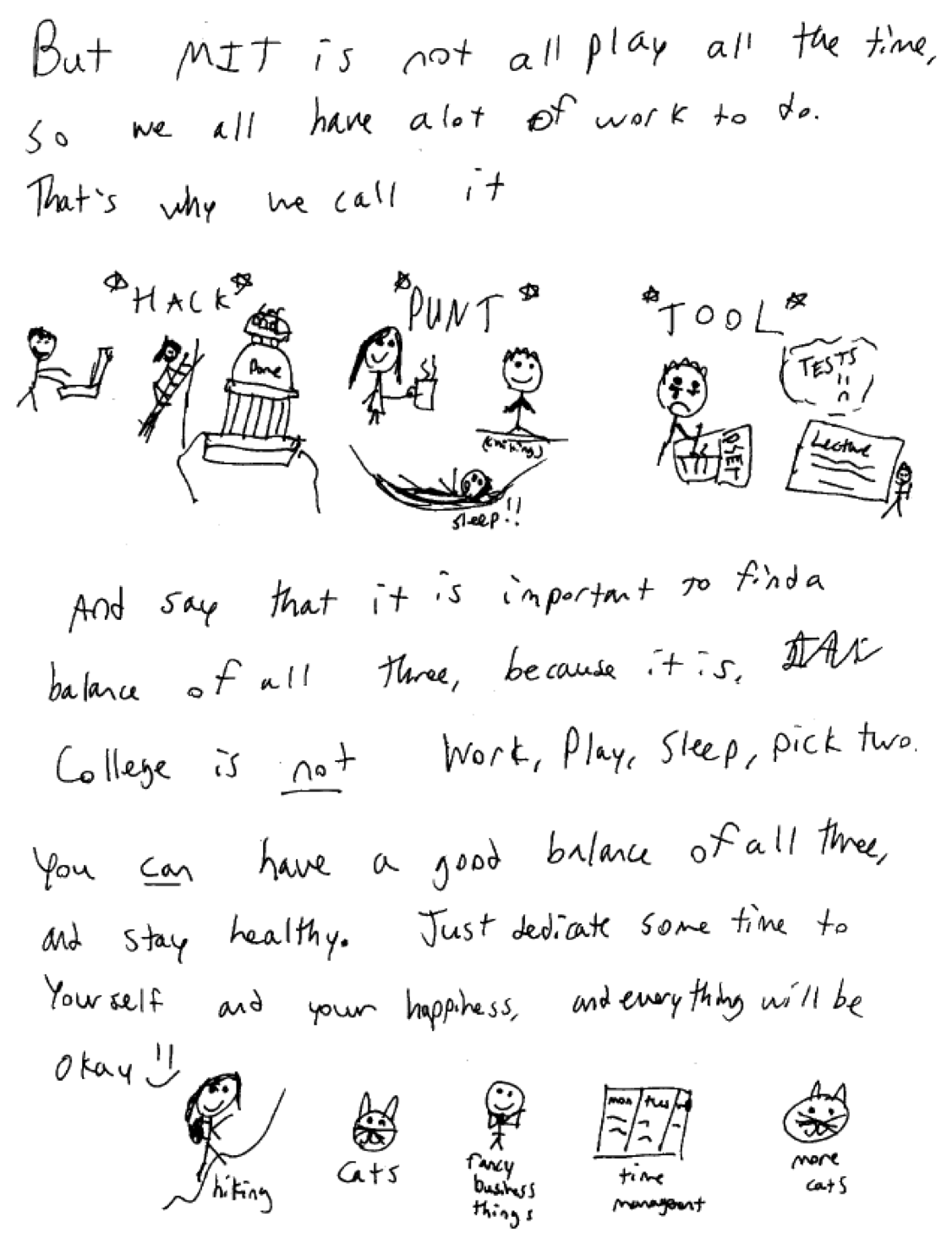 Typed out notes in review:
I wrote this two weeks ago
I apologize for my handwriting
I am also very inspired by Lydia K. '14's posts like her Dragons post. I really like her little doodles, and I still get extremely happy whenever I find her little drawings all around Random Hall.
SHAKE SHACK! I just had another dream about the portabella mushroom burgers last night.
I made a mistake – I said that I am only taking four classes. Cross out the word only a million times, because four classes at MIT is a full and very difficult course load, don't let anyone tell you anything different!
I did not get to draw Beth R.F. '18 and Crystal W. '18 properly. Here they are – on graph paper!