DID YOU KNOW? "This Jesus Must Die" from Superstar really sounds a lot like "People Are Strange" by The Doors.
Hurry up, I think you only have until Mitra gets home to read this entry.
So today the first issue of The Tech since the marathon, so of course they decided to cover it, focusing on both the overall winners and the performances of MIT runners. Now, they could have used this picture on the front page…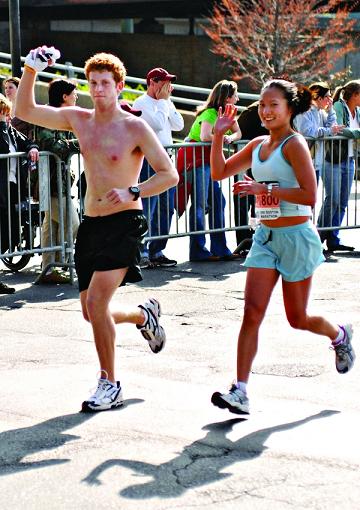 …which depicts Kyle '08 and YiOu '07 looking beautiful together as they finish together with an unbelievably fast time. However, they instead chose to use this one…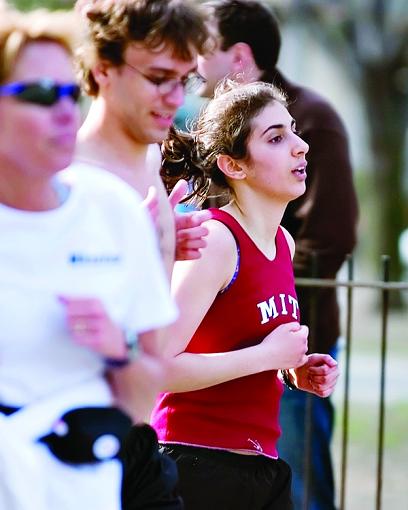 …and although it's a bit unflattering, I still think it's ultimately better for society that they put a picture with me in it on the front page of The Tech. Because, really, if you're going to run a marathon, you're probably going to look more like me than YiOu at the end of it. And you should know that.
It also resulted in me getting this delightful e-mail from Dr. Jean-Francois Hamel, my 10.28 professor, who I secretly adore.
Date: Fri, 21 Apr 2006 16:28:07 -0400
From: Dr. Hamel
To: sm******@mit.edu
Subject: Wunderbar!

Hi Sam,

I saw your photo on the paper today. It is great you did the marathon.

-jfh
I love teacher-student interaction!
COMING SOON (maybe even this weekend!): a step-by-step recap of the marathon I ran, and a tour of Random Hall, where I don't live, and an entry that is actually not self-aggrandizing
11 responses to "Almost Famous"