My room's dark, it's late Monday night, and the January respite from regular term classes has officially come to an end. My glasses could use a cleaning, but at least the laundry's done. I had a good experience with French class, our "final" consisting of a one-page composition in the past tense about a funny story from our lives. If nothing else, I'm waking up naturally at 8 a.m. on a daily basis and I've found a semblance of work ethic again. I also did a fair bit of reckoning, the fruits of which fed this entry. –Anthony
P.S. Classes start tomorrow. I'm actually excited.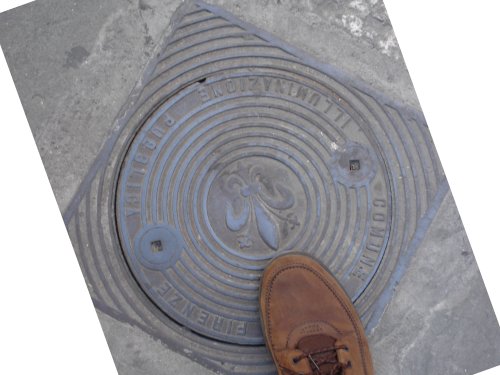 I've always been told I need a lot of input. Inbound information, sheer amounts of data, visual or practical. Yes, always; sometimes to my benefit, sometimes to my detriment. My high school math teacher once likened my mind to a sports car because I'd jump to the end of a problem instead of being methodical. But there's no denying it. The wide eyes of childhood met the brilliant pallor of an airport lounge and sired a beast called restlessness.
I began searching for answers toward the end of last semester. School just wasn't working, integrals just didn't seem so integral. None of my immediate peers at home had gone on to university, and a spread of gap years only removed me further. I had been accustomed to keeping school firmly under my thumb, and I was under the impression that I'd enter the next level of education on a footing equal to my new classmates by simple virtue of like age. I made my transition to Massachusetts on an eggshell notion that college would require of me the same adjustments familiar to generations of former freshmen, since I'd waited two years to finally be the same age as everyone else. I figured I'd be going through something along with a thousand others, and besides, I was merely thankful to no longer be marooned in the desert.
Sure, I arrived on campus, picked up my new ID, went through dorm selection and room assignment, and attended the first day of classes just like everyone else
22 responses to "Baby Steps"