DID YOU KNOW? MIT undergraduate mathlete extraordinaire Reid Barton, four-time IMO gold medalist and Putnam fellow, has his own entry on Wikipedia.
I couldn't think of anything to blog about in recent memory, but I had already uploaded these pictures to my webspace, so now you have to look at them. Sorry, what was I supposed to do? Pull out of my webspace without letting the pictures fulfill their purpose?
At marching band we devised a new cheer that we want to do with the crowd and cheerleaders. We're going to try to premiere it at this week's men's ice hockey game and, if they'll let us, do a "Marching Band on Ice" show (no skates). Well, if you're planning to come to MIT you should read up on the cheer before you get here, since it's sure to be legendary by the time you get here for orientation: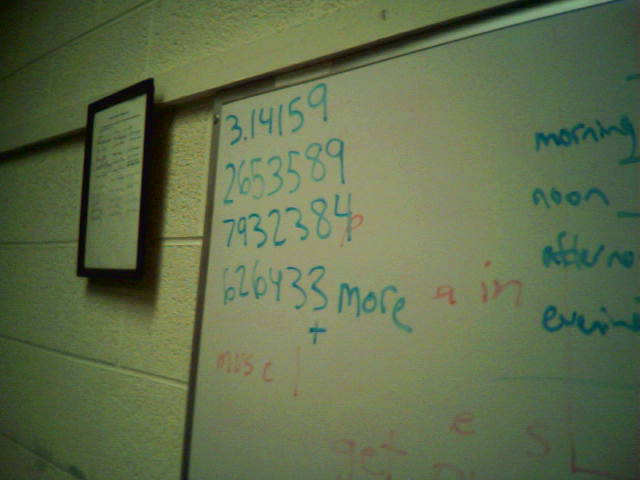 You're supposed to read it in four rhyming lines, like a poem. I was especially proud of us for the rhyme "three eight four" with "three and more!" Note that out of about ten people in the marching band, I'd say at least four had pi memorized to this many digits, and a fifth one was breaking out a laptop for verification as we spoke.
Now, here the top five reasons to have a beard.
1. Warmth
2. Less shaving
3. Protection from small insects
4. Never mistaken for a girl if somebody looks at you using their peripheral vision
5. When you see people in the hallway and you only marginally recognize that person–like from your orientation group, or your 8.01 recitation or that one quiz bowl meeting you went to, who you recognize and know by name, but haven't ever really talked to except perhaps one time for two minutes five semesters ago, you don't have to look at them or pause awkwardly to wave because they don't recognize you.
And that is why you should have a beard at MIT.
On the first day of classes, after finding out the ISBNs for my classes, I went to order them on Amazon. I decided that it was either time to invest in a beard trimmer (to reap the benefits of free super saver shipping) or to shave. After some consultation, I decided on the latter option, and then decided that I am so incredibly cool that readers will even look pictures of me shaving my face.
Pre-shave.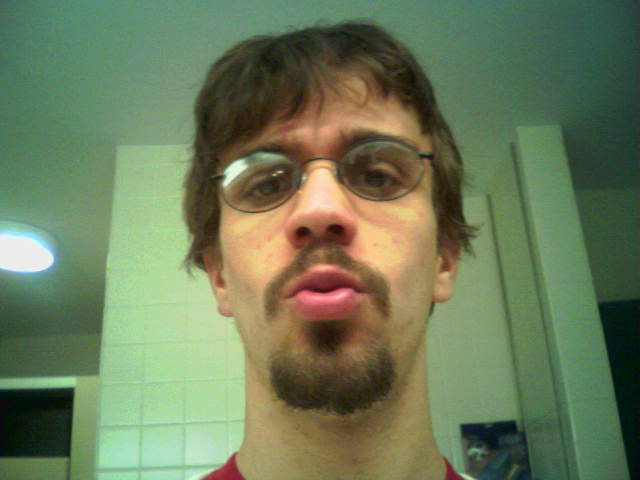 I thought this might look a little neater, but quickly decided against that.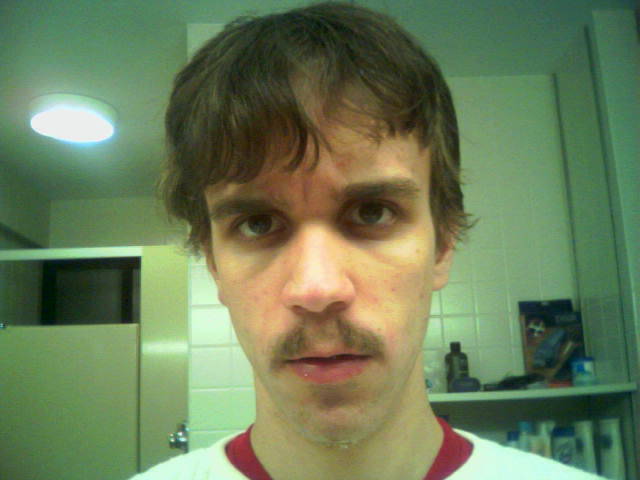 So I went to the Genghis Khan look, kind of ironically.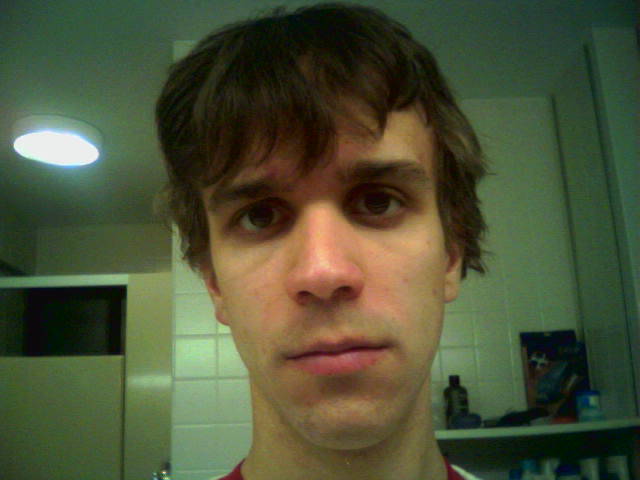 And then I youthened myself another five years.
Guys, I am watching the olympic opening ceremonies right now as I blog and the Italian dancers all just came together to form a BEATING HEART!
Now there are people dressed up as "sparks of passion" skating around with FIRE ON THEIR HEADS.
And now they just formed like 600 people with different colored shirts into the image of a GIANT SKI JUMPER who moved around and turned into starlight and shot out confetti!
I am now seriously ashamed that I thought this entry qualified as entertainment.
32 responses to "Ho-dee-hi, hi-dee-ho, ho ho."