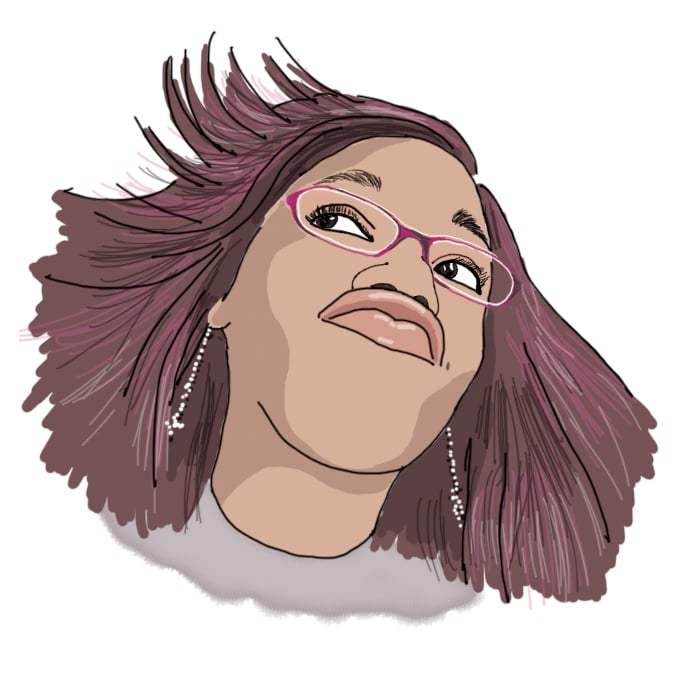 In which I show no restraint whatsoever

by Keri G. '10
But don't worry, you'll all probably benefit from it (unless, you know, you don't).
On Sunday, I moved out of Senior Haus for the first time in two years, as I'm working at CTD again this year as an RTA for Neuroscience and living at Northwestern for the summer makes it difficult to also live at MIT. My summer job doesn't start until June 23rd, though, so I've been at home ever since. I've been in my house for what I think is going on the fifth day (fifth? What day is it?? Is it really Thursday???) in a row and everything is really getting to me, so when I was taking a break from playing yet another game of phone Tetris by looking at stuff on the Internet while on the toilet – man, I love wireless internet – I did something I swore up and down I wouldn't do this year:
I joined the MIT Class of 2013 facebook group.
Sophomores and juniors can attest to the fact that I spent ample amounts of time last summer and the summer before answering questions and debunking myths. But I'm a senior this year, and after three years of this stuff, I should be entitled to a month or two of just not caring whether or not you decide to do Terrascope or a freshman seminar. (Holy crap, I'm a senior. When did that happen?! Wasn't I posting obnoxious froshy comments on the blogs just two seconds ago?)
I have absolutely nothing better to do, though, so I'll be posting stuff like the points below:
-A four-inch memory foam mattress pad, though pretty damn comfortable, is really not necessary for your bed. In fact, I fear that it may swallow you in the middle of the night in January. You can't really trust anything that retains an imprint of your hand for that long, regardless of what those Tempur-Pedic informercials say.
-Where you are temped for REX is not that important. I ranked Baker first in my housing lottery three years ago (SERIOUSLY THIS CAN'T BE RIGHT I'M NOT OLD ENOUGH FOR THIS), got temped in New House, and after REX I moved to Senior Haus, which I love so much that I've been masochistic enough to run Steer Roast and be Haus president for a year. If you don't like where you're temped, you can move. Unless it's McCormick. Or Spanish House. Or Chocolate City. Or – no, that's it.
-It doesn't matter too much when you take 7.012/3/4/5(?) or which incarnation of the class you decide to take, so long as you pass it and graduate. This does not apply if your major requires it for a ton of classes or if you are really bad at bio, in which case you should take it as soon as possible, as Pass/No Record is kind of your BFF. No, I cannot tell you when I decided to take it, as I got a 5 on the AP Bio exam and got credit for the class. The class of 2010 was the last class for which this was allowed, so I like to rub it in a little bit every now and then.
I wrote a post on freshman scheduling two years ago (OH GOD I HAVE BEEN HERE TOO LONG ALREADY), which has a basic outline that doesn't need to be followed, as you can see in the comments at the end of the post.
-You do not need to bring your own fire extinguisher. Don't laugh. Someone asked this once.
-Yes, I'm this awesome all the time. Thank you. My hair just dries like this.
-That's actually a lie. I'm not very awesome at all. And my hair's a disaster when it dries.
Anyway, I suppose I'll be another one of the eleventy million current students answering questions and countering each other's advice in the Facebook group.
Moving on to more important information: a Japanese manufacturer recently unveiled its latest invention: a robot that cooks you pancakes for breakfast.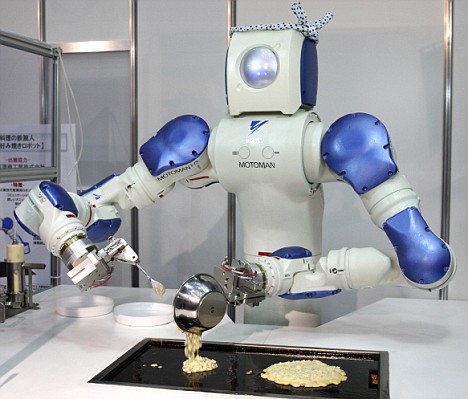 This would be the highlight of my life thus far, were it not for the fact that – good news, everyone! – Futurama just got uncanceled!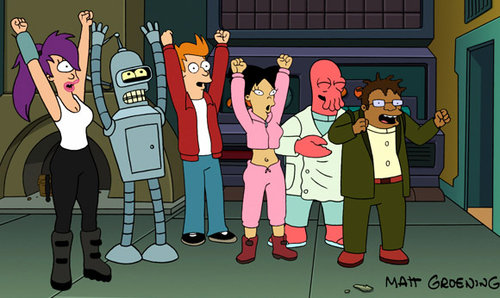 Better than pancakes: Y/N? Y. Definitely a Y.
25 responses to "In which I show no restraint whatsoever"