Sam already told you about AppleBake, but I figured I could throw in some pictures too. As Sam mentioned, our floor, Conner 2, goes kind of insane about AppleBake. We're so into it that our floor shirt has this cute little AppleBake logo on the back, which Adelaide '09 graciously modeled for me while we sampled some AppleBake treats:

I'm ashamed to say that I did not really participate in the AppleBake festivities, but well…I probably slept instead. I'm not much of a baker, anyway. There was plenty of eating to be done once I woke up, though!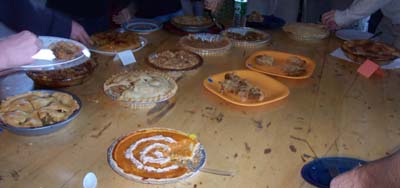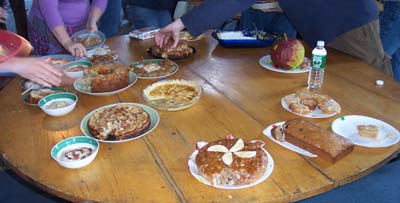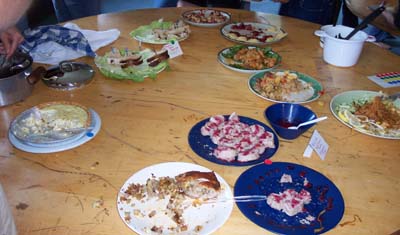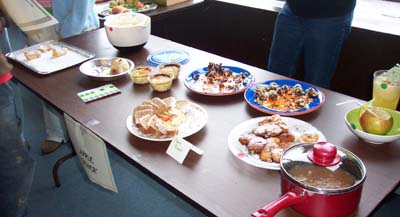 Right after hearing the AppleBake results, the Conner 2 freshmen rushed back up to our floor to work on the freshman dinner…
We had to cook for about 30 people, so we started with a whole lot of food: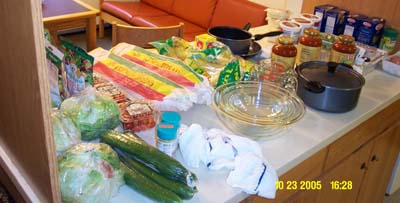 Teamwork at its finest! April browns the meat,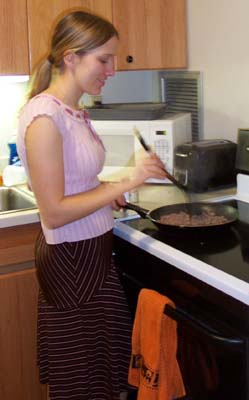 Rick and I put together the cheese mix,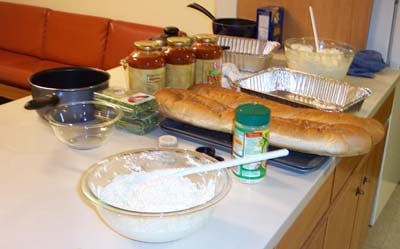 and Rob (just visible in the top of the picture) and Rick mixed everything together.
Once the ziti was all mixed, it was time to bake it. Hence the name "baked ziti." I grabbed a roll of aluminum foil and covered the first pan as Rick stared on in astonishment. I stopped and asked him why on earth he was so captivated by the simple action of me doing this: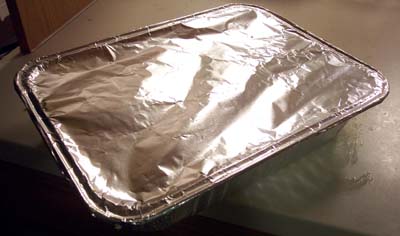 "I
envy
your aluminum foil technique.," he said. "It's not even that it's so neat. It's just that it's so…
effortless!
" I kid you not. His exact words.
We sent the guys off to put the dishes in various ovens around the floor. Adelaide took the veggies to her kitchen and started preparing the salad. Meanwhile, Meara prepared the garlic bread (Adelaide found this awesome garlic butter spread stuff on the AppleBake shopping trip that you just spread onto the bread and- presto! Instant garlic bread!)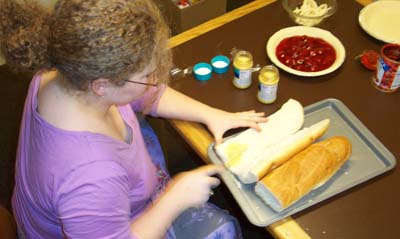 and April baked a few pies.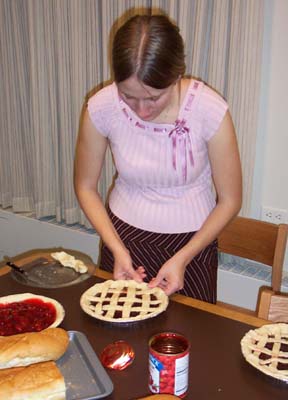 The entire floor was victim to very poor planning that night, and just as the food was ready to come out of the oven, Javier literally dragged me out of the dorm so we could rush over to play
IM dodgeball
. Luckily, we made plenty of food, so there was still some left when we got back an hour later.
Because I was busy being kidnapped, I only got a chance to take a picture of all the food after the rest of the floor had eaten (we actually made 3 trays of ziti):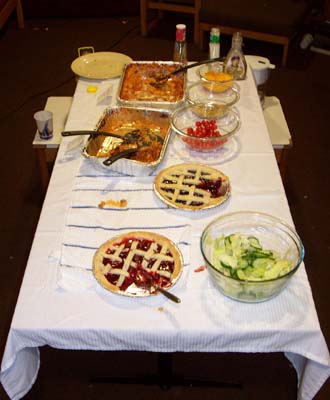 That's lots of free food for one day!
P.S. If you want a cool entry about Halloween, you need to give me a truly awesome costume idea so I can go crazy making it this weekend, take lots of pictures, and tell you amusing stories about it on Tuesday. Just saying.
7 responses to ""It's just so effortless!""