On the third day there was abundant sunshine and temperatures were in the low 80's, so I got to hike the Baldface Circle Trail in New Hampshire with Joe and Joe's Dad.
A picture is worth exactly one thousand words, so here's 8,000 words plus 5% tax (stupid MA) describing my journey through the White Mountains.
So, I guess this blog entry is about as long as Ruth's term paper for 17.483: US Military Power.
And longer than the senior thesis Mike Short '05 had to write to get his BS in Course 22: Nuclear Engineering.
Aha! Pictures!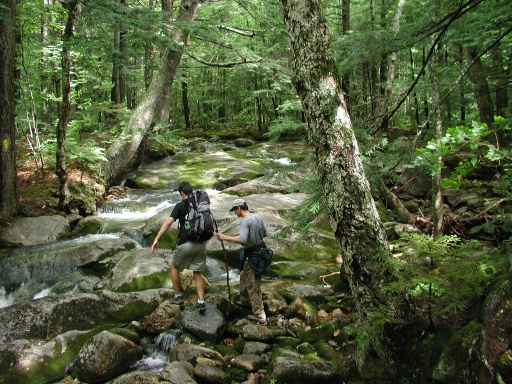 Joe and Joe's Dad cross a treacherous stream in rustic fashion. This is the best picture, so it goes first.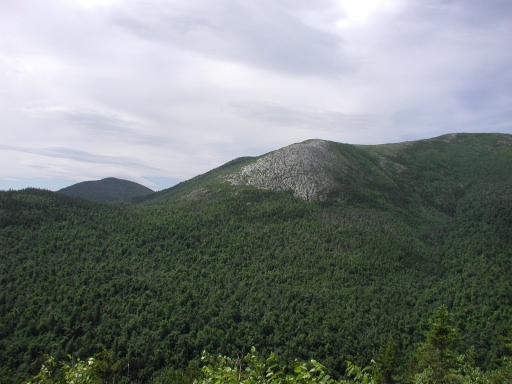 I assume this is where we were going… otherwise, why did I take a picture of it?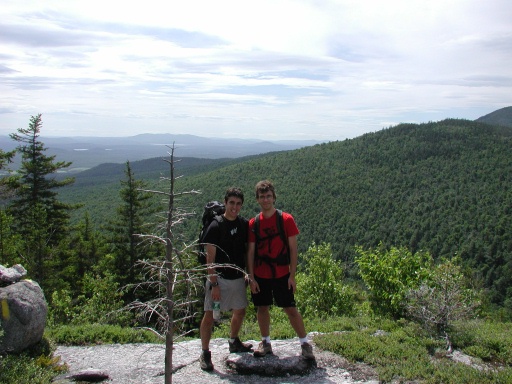 Hey, look, I was really hiking.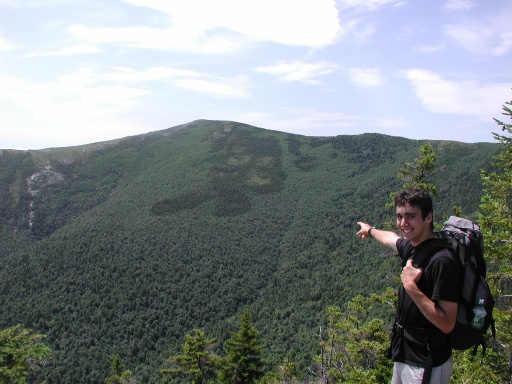 Joe notices that on a nearby mountainside, a patch of particularly dense foliage has assumed the shape of an upside-down disfigured rabbit. This would be symbolically significant in either A Prayer for Owen Meany or Donnie Darko.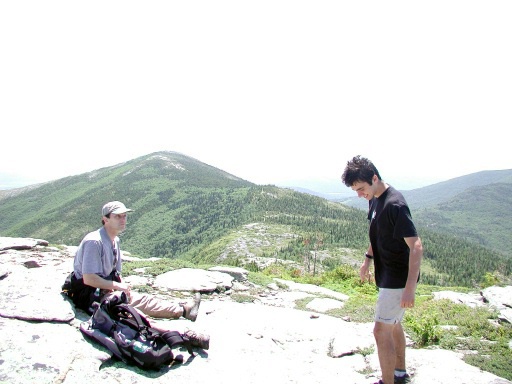 Joe's Dad takes a break for lunch while Joe does an interpretive dance. I think we hiked from here all the way to the second peak you can see in the back there. Joe's Dad is great because he let me borrow a pair of hiking shoes after I packed two right sneakers in haste: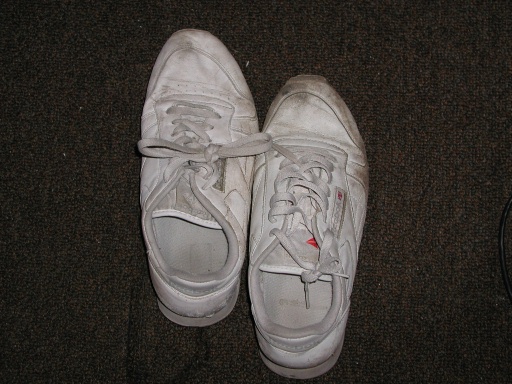 …here's photographic evidence of that.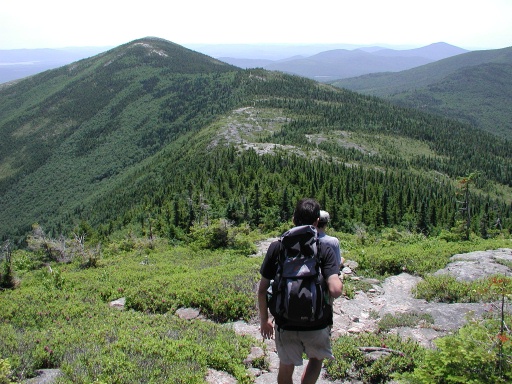 Time to go back down. Hiking is the only time that I don't like downhill.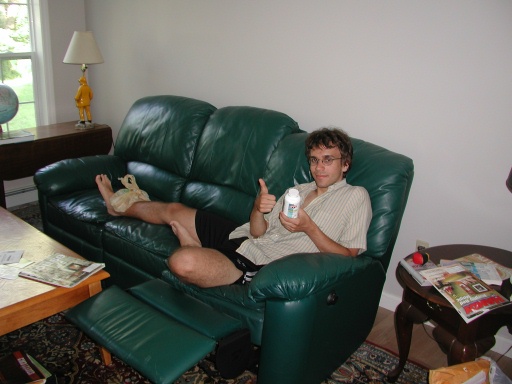 This is the part where I see if Sam's Mom is really reading my blog. The aftermath.
The moral of the story is to come to MIT's rich and diverse campus and then make friends who live in beautiful places, like Maine, Northern California, and, of course, Harrisburg PA.
Thanks a lot, Joe '08!
Don't worry Mom, I'm walking fine now.
And the swelling's not nearly as bad as it was on Monday.
Oh, I'm getting a phone call tonight.
5 responses to "Maine, Episode III: Ain't No Mountain"