One of the great things about living in Boston is the close promixity to all sorts of cool places to visit. And one of the great things about going to MIT is that you have a long weekend nearly every month. Last weekend, I woke up early, packed some physics notes, and headed to Boston's North Station where I would board an Amtrak train for the day.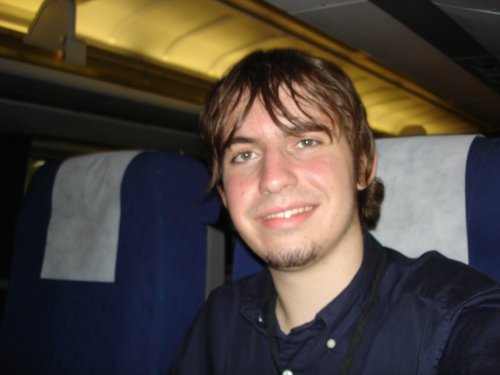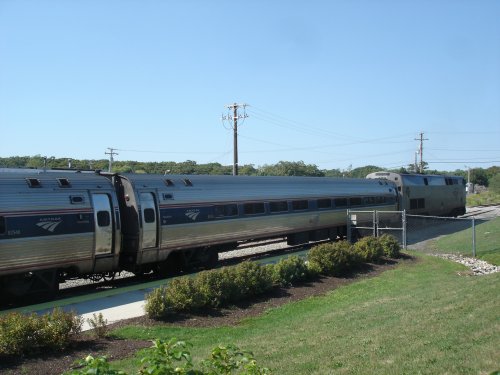 Amtrak's Downeaster service connects Boston with Portland, Maine and several intermediate stops along the way (in Mass., New Hampshire, and Maine). The schedule is advantageous and allows for many day trip opportunities throughout New England.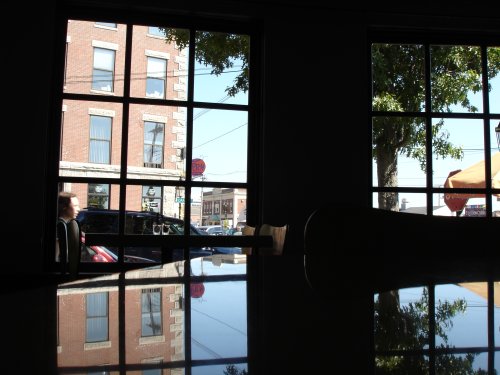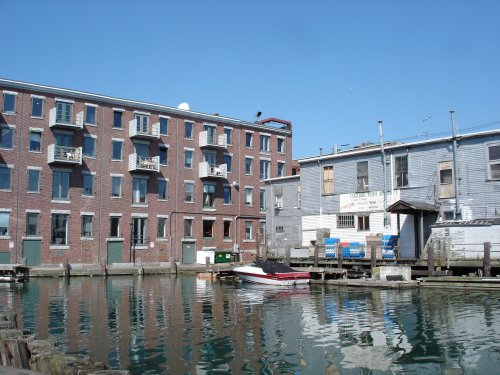 Hop on board and see how to take some time off from the workload. :-)
Leaving East Campus, I strolled down Amherst Street, passing Senior House (another undergrad dorm).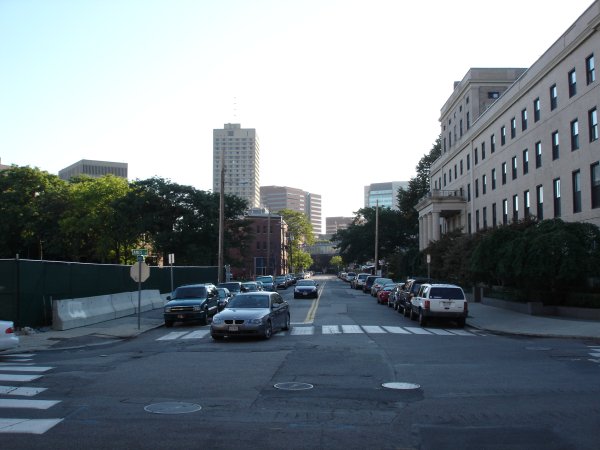 A couple of minutes later, I arrived at Kendall Square. This is the location of the closest subway stop to East Campus (and indeed, most of MIT); you can also get a meal here at one of many eateries in either the surrounding area or in Kendall Square's own Food Court.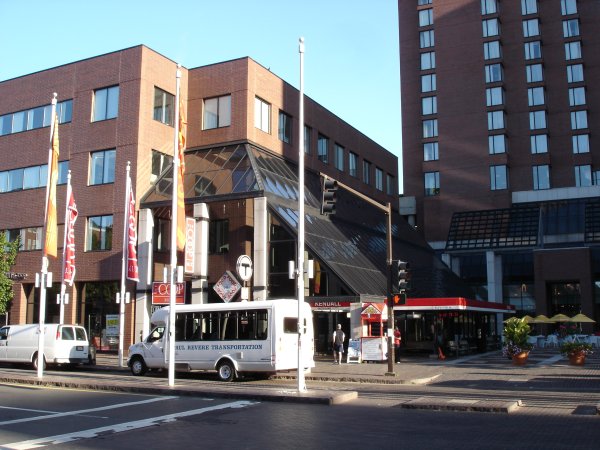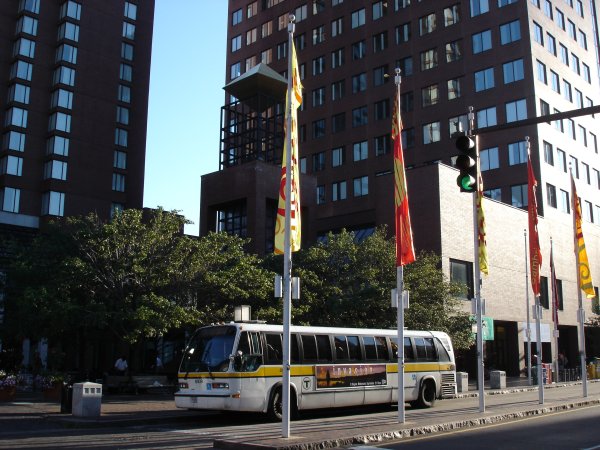 A favorite stop of mine is Au Bon Pain, incorrectly referred to by many as the "French McDonald's". Though it's a very well-represented chain around the Boston area, the food is quite fresh, nutritious, and made out of good things. :-) I grabbed a bacon, egg, and cheese bagel sandwich here (they actually make it for you, a la sub sandwich shop) on my way to the T.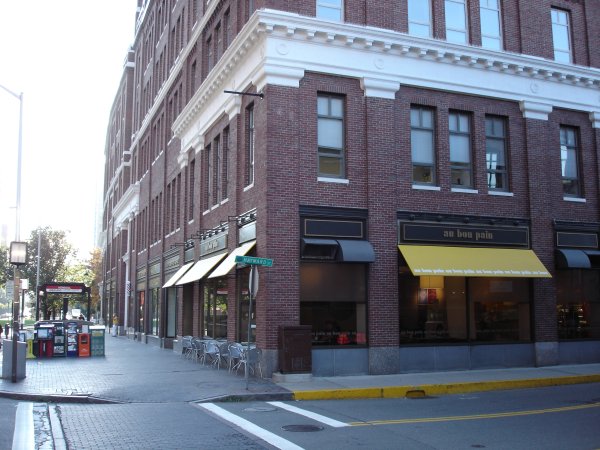 Descending the staircase into the station, I caught the Red Line toward Park Street, where I would change to the Green Line bound for Lechmere.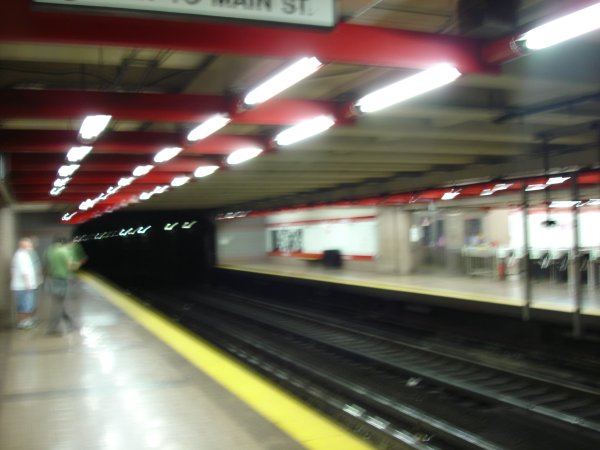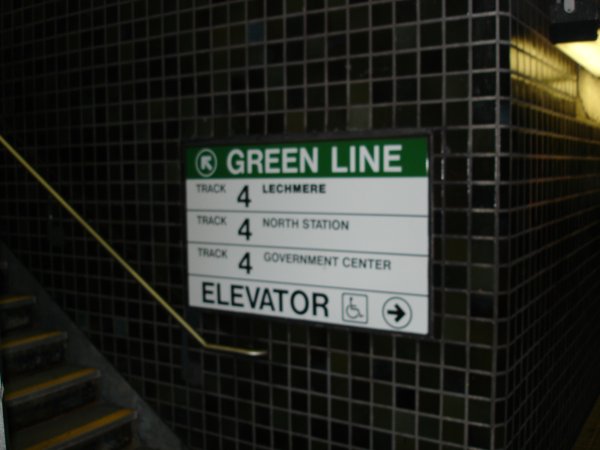 When you arrive at North Station, you emerge at the street level and walk a short distance to the FleetCenter sports arena, aka TD Banknorth Garden. Inside this structure lies the North Station that serves both commuter rail and Amtrak's Downeaster.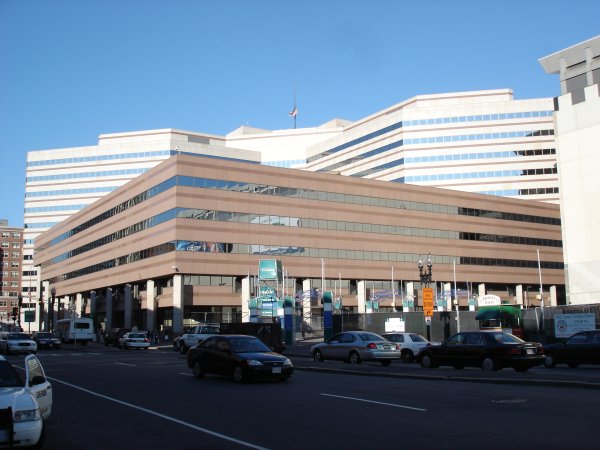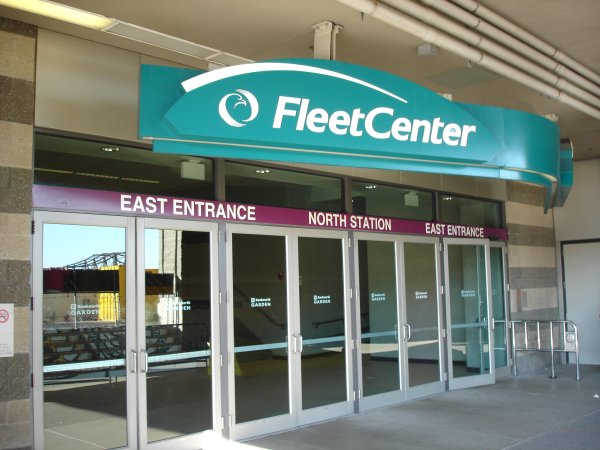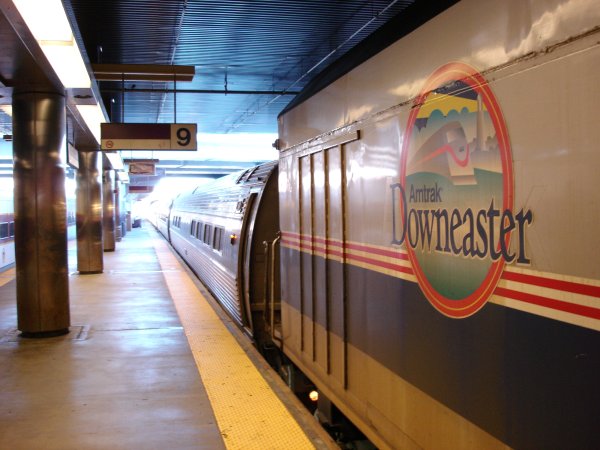 For an extra $5, Business Class affords you a less crowded seating cabin as well as a free beverage and newspaper. Essentially, you make back the value of the cabin upgrade with the amenities. :-)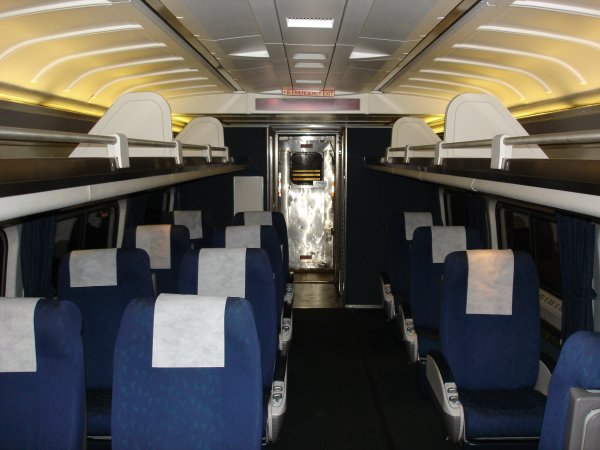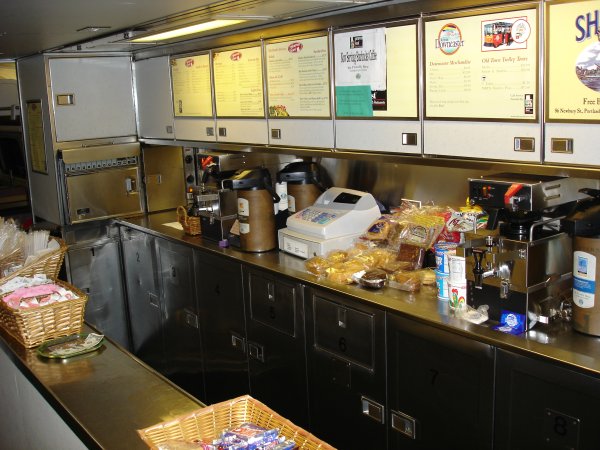 A full cafe/dinette service gives you the option of buying anything from a bag of nuts to a cup of authentic Chowder during your journey. Amtrak outsources their food service on the Downeaster to a company called Epicurean Feast, and I think they're doing the right thing. The food selections were more lively than I remember from most Amtrak cafe cars.
On the way to Portland…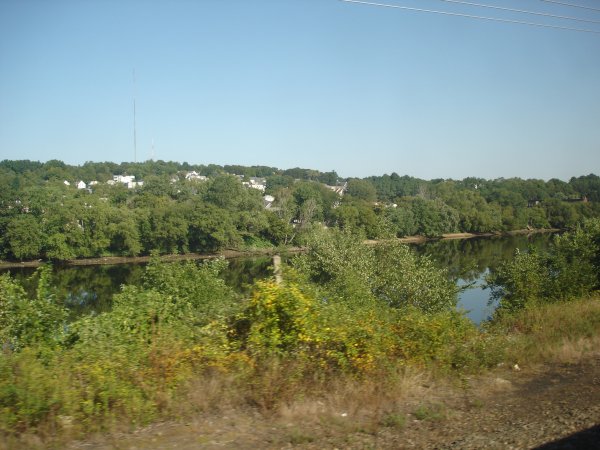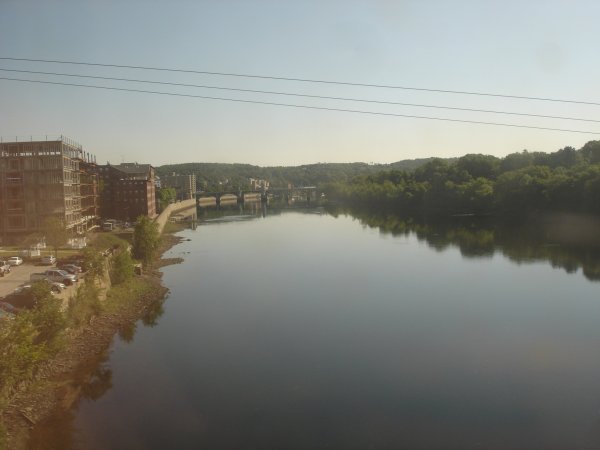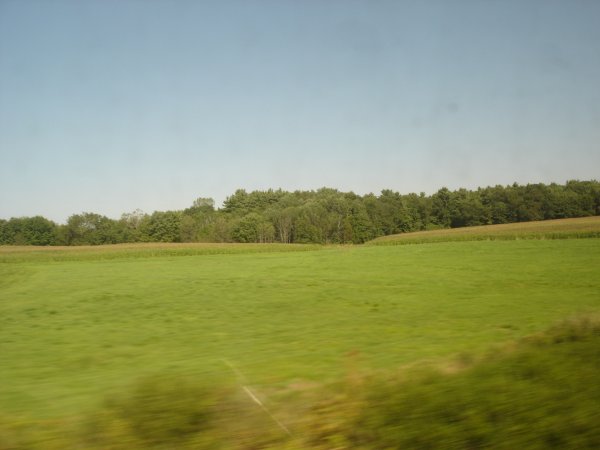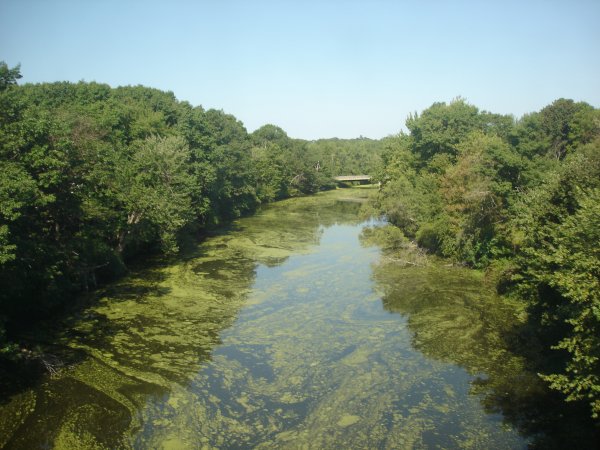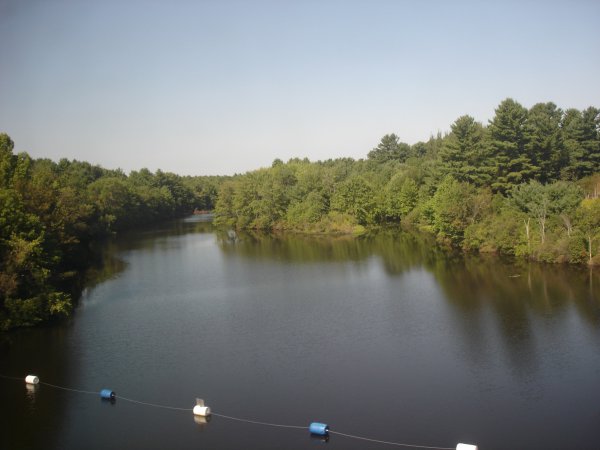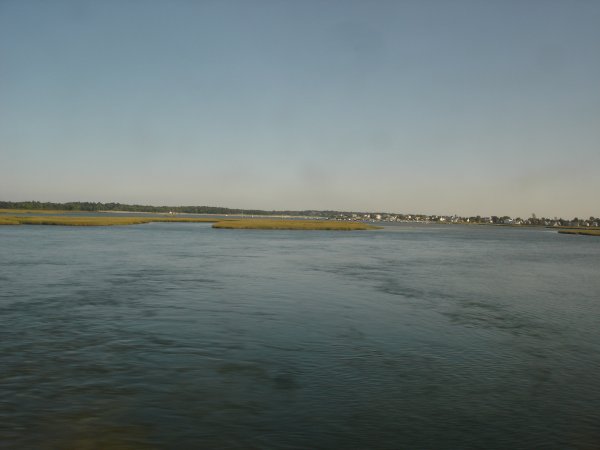 Portland's Amtrak station is located just a few minutes from the city center. I lucked out by finding a city-sponsored bus called the "Portland Explorer," which took me to the heart of downtown for a very reasonable $2.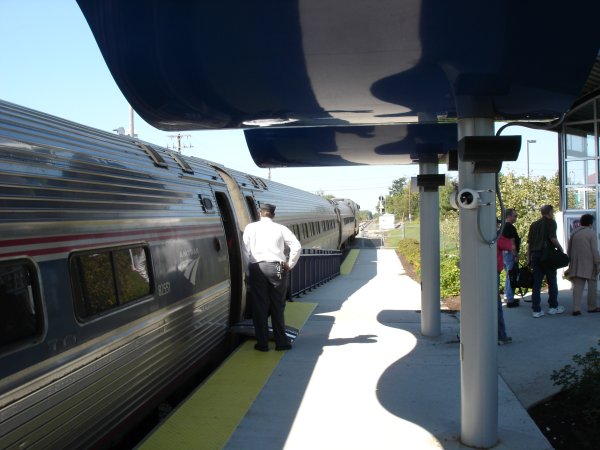 I headed to Old Port, a scenic area down by the harbor with a number of shops and restaurants.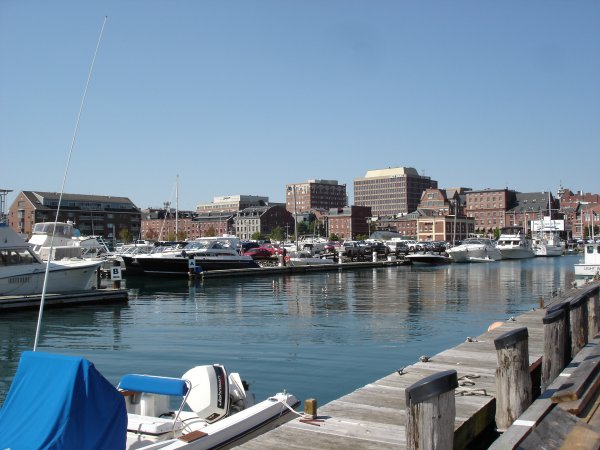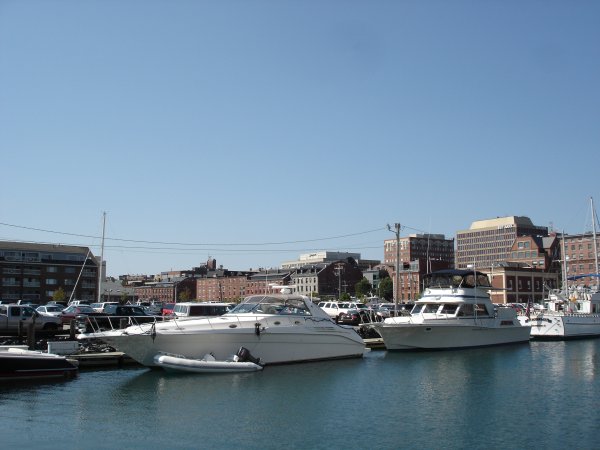 Commercial Street in historic Old Port.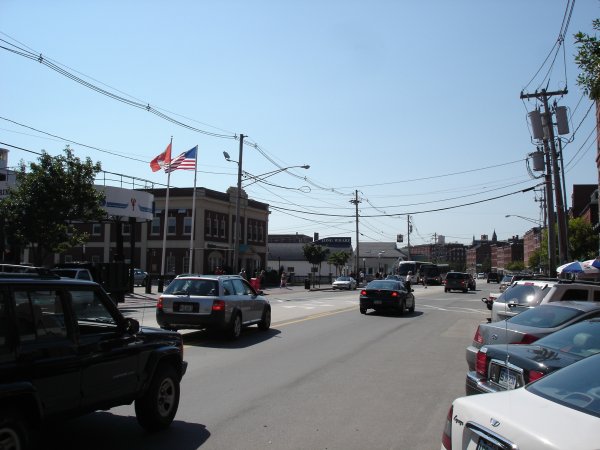 I caught lunch just a few steps away at Mim's Brasserie — if you're looking for a filling bowl of haddock chowder and a nice grilled sandwich on sourdough, this is the place. :-) I'd definitely go back — look for the yellow umbrellas on the corner.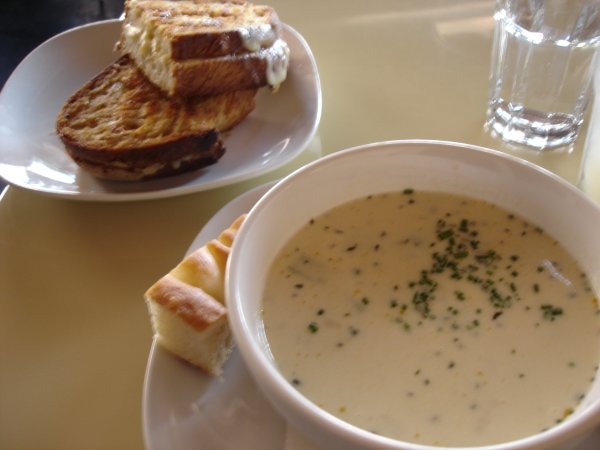 Walking toward the central business and arts districts…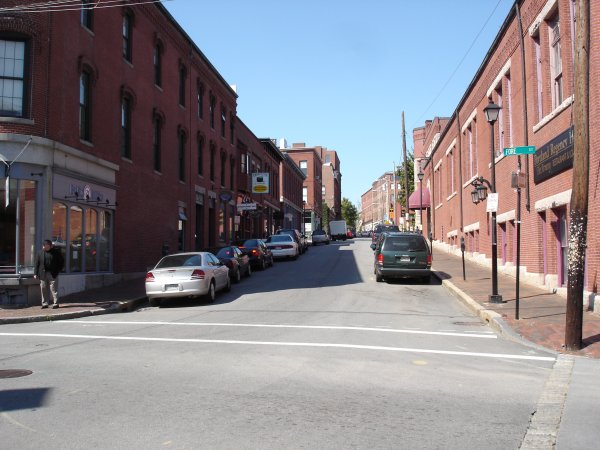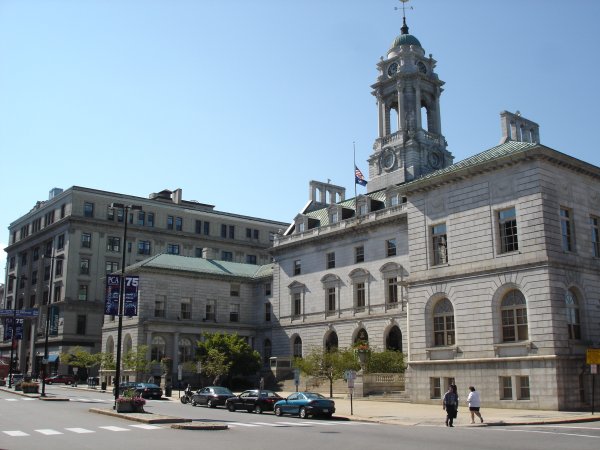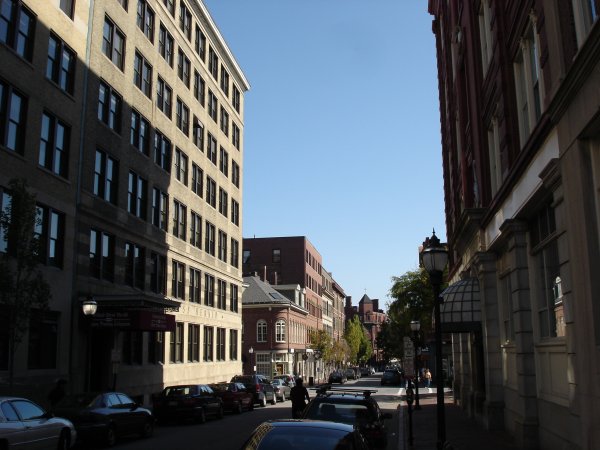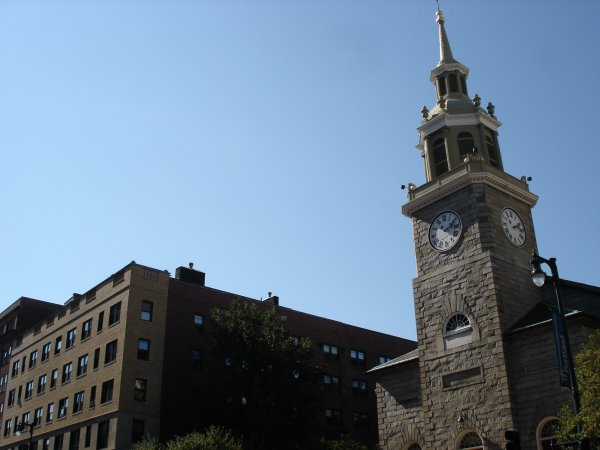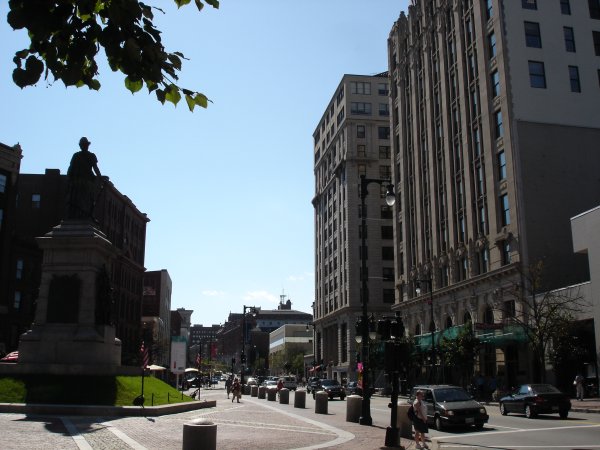 I only had a couple of hours before my returning train to Boston was to leave, so I made a circle and ended up near Old Port again to catch the bus.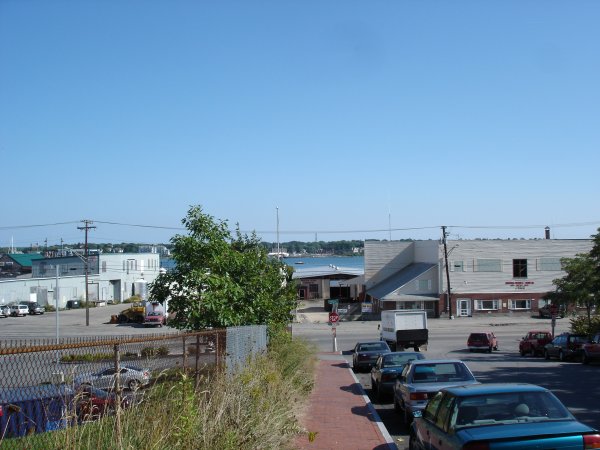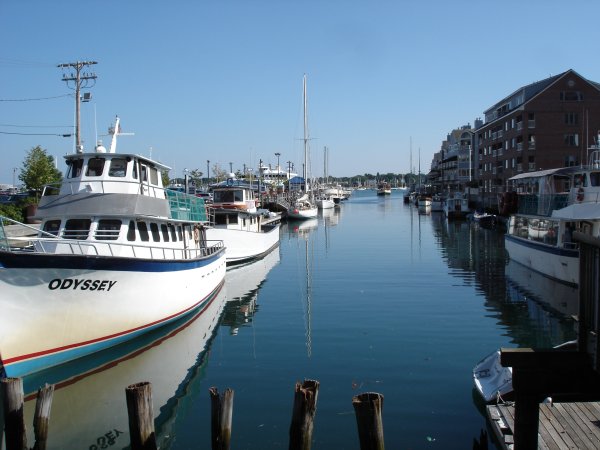 As the week progresses, I'll bring you some scenes of homework after hours — see how we do "p-sets" and study for our exams. :-)
5 responses to "Party of One"