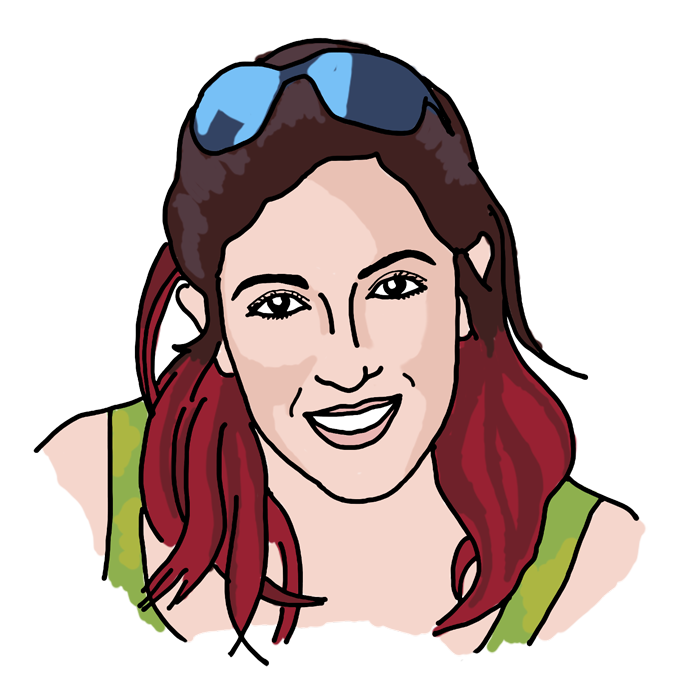 We had an EMT study break on the roof of the tallest building in Cambridge!
Earlier this week, Morgan O. (G) invited MIT EMS and our campus police officers (who unfortunately could not attend) to see the place where she works – the roof of the Green Building!  The Green Building is the tallest building in Cambridge – 19 stories tall and on stilts at 277 feet!  She brought up her giant telescope and we looked at the moon, Mars, Jupiter and more!
The view from the Green Building, the home of MIT's Earth and Planetary Scienes department, was absolutely gorgeous!  Lawrence W. (G) brought his really pretty camera and I brought mine, and we had some fun with them on the roof!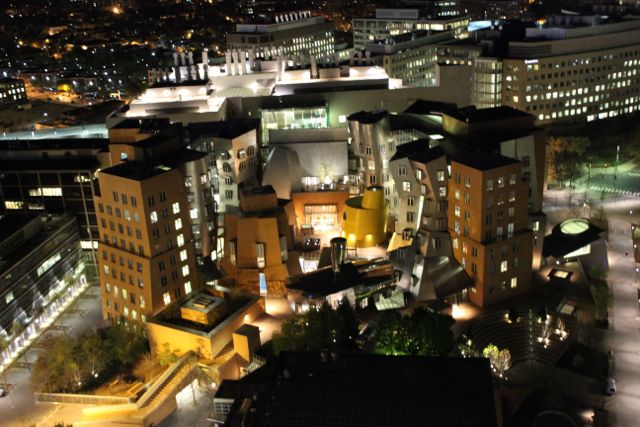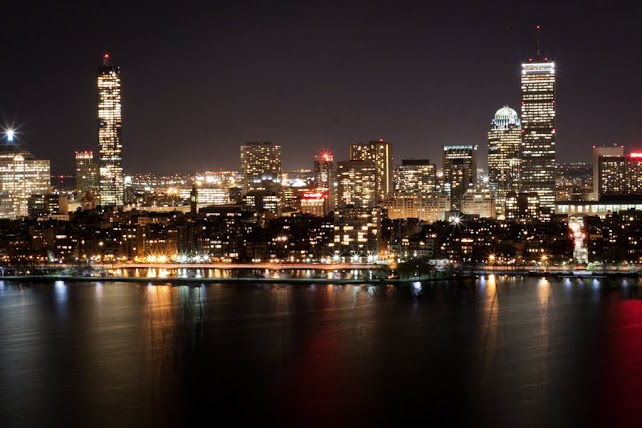 Adam S. '14 wanted a photo of him in front of the fanastic Boston skyline, and it wasn't long before everyone wanted their shot in front of the view!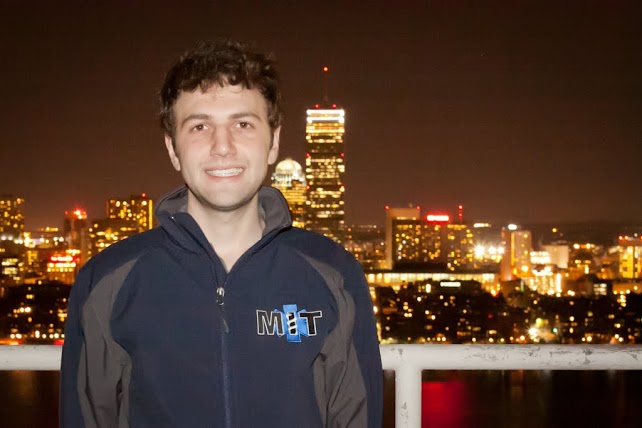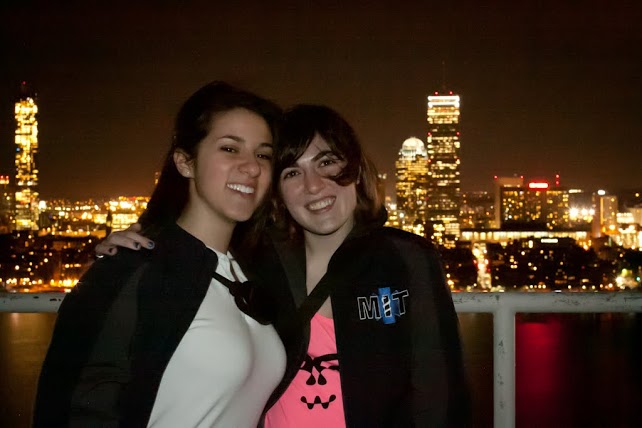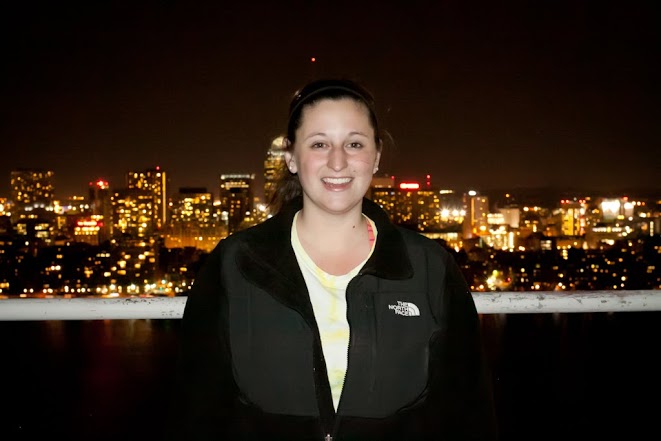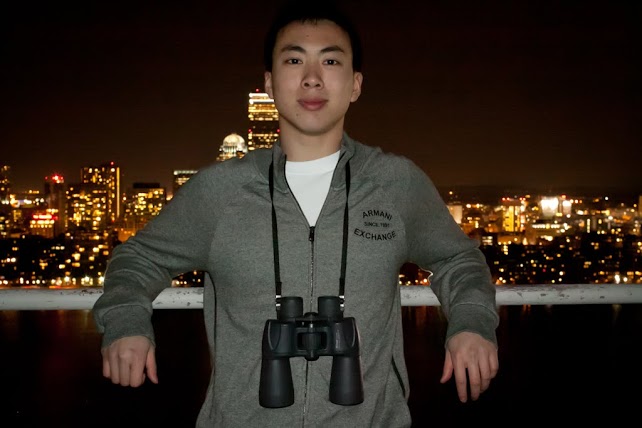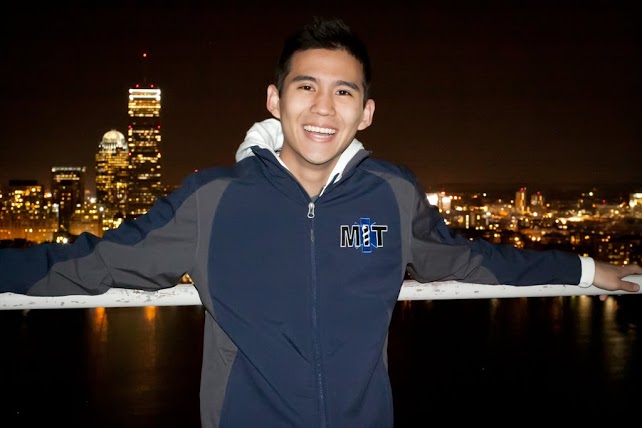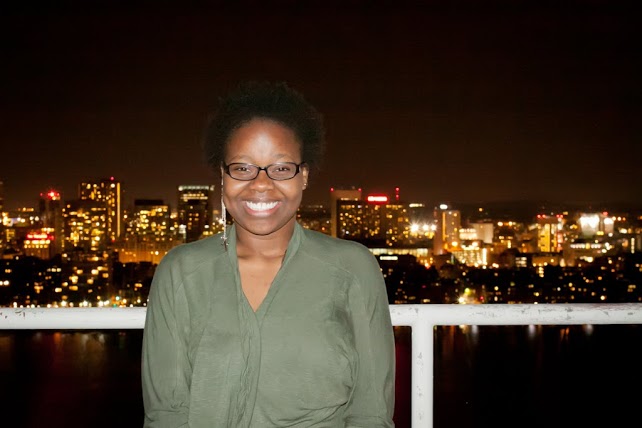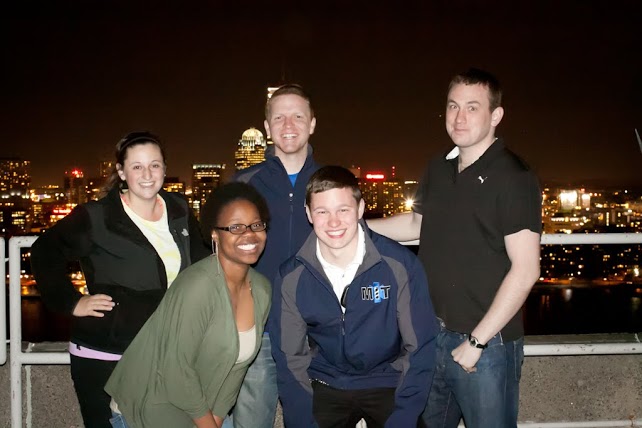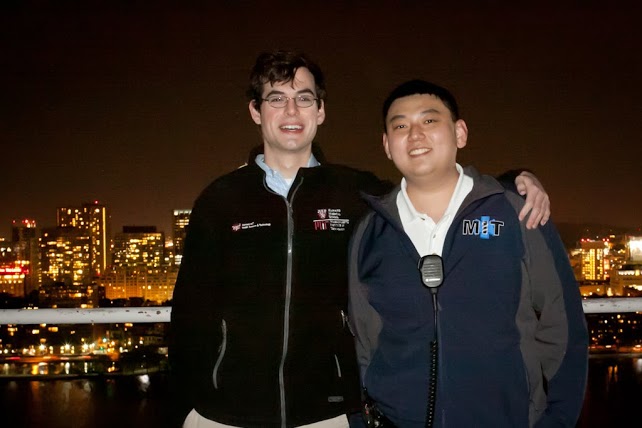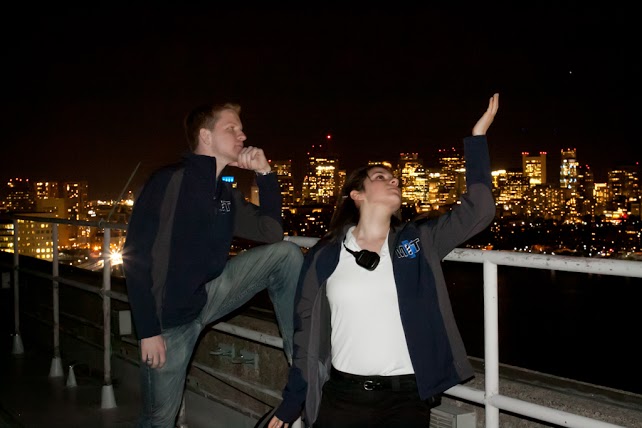 In the end, we had a wonderful time, and we were all so glad that Morgan brought us up there to see Boston and Cambridge from a completely new perspective.