(I started this post wayyyyy back in January. Ask any blogger who's seen the unpublished posts; I just keep changing the date and planning to post it. I fail at life, I know.)
I woke up on Wednesday morning at 11 AM with the (vaguely) shocking realization that I had to read and answer review questions for a paper before my 1 PM 9.12 lecture. Because I clearly have no idea how to properly manage my time anymore, I decided to ignore the paper for another 42 minutes and watch this week's episode of Gossip Girl (SHUT. UP.).
Supernatural forces larger than anything I could possibly imagine must be at work here (or at least concerned with whether or not I'm at work); that, or the world just hates me. Anyway, I was getting back into bed to watch actors in their mid-twenties pretend to be sixteen when I discovered a very large, very live spider challenging me to a turf war over my pillow.
Yeah, my PILLOW. That I SLEEP ON.
NOT COOL.
The spider lost. I left my room, afraid I'd find another. I read my paper, answered my questions, and spent the lecture hoping Dr. Lois wouldn't ask me any super-detailed questions about rapid gene transcription in neurons.
So that's my boring story of the week. If you want, you can pretend that's how I've spent the last six weeks. We now return to our super-ultra-delayed blog post about the best part of MIT: WMBR 88.1 FM, the campus radio station.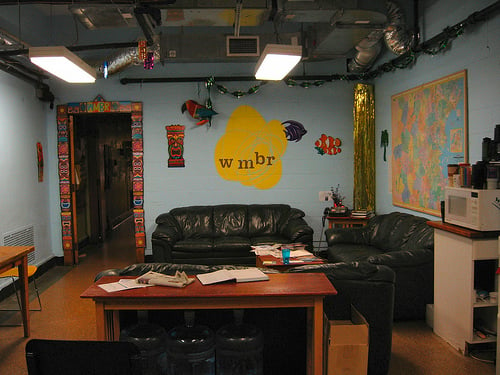 The station began broadcasting in November 1946 as WMIT from the basement of an entry in Senior House, eventually moving to a studio in the basement of Walker Memorial in 1960. The call letters were changed to WTBS, for "Technology Broadcasting System," when it was discovered that a North Carolina radio station was already using WMIT.
If WTBS sounds familiar, it's because the call letters are those of TBS, the TV station founded by media mogul and all-around rich guy Ted Turner. When Turner wanted to take his TV station national in 1979, he offered to donate $50,000 to WTBS in exchange for the call letters. The deal worked out, WTBS became WMBR ("Walker Memorial Basement Radio) and got a shiny new transmitter (among other things), and all was right with the world.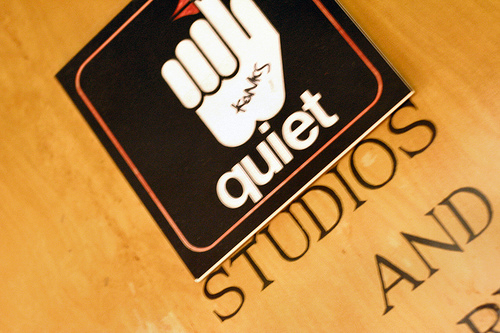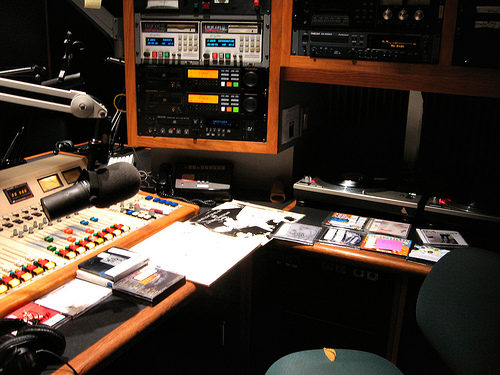 Of the student groups on campus, WMBR has one of the largest direct community and alum involvement. Students, faculty, and other members of the MIT/Harvard/Boston community have regular weekly shows, some of which have been on the air for well over twenty years. The station's listener base is pretty large – during fundraising week last year, donations from listeners brought in well over $80,000.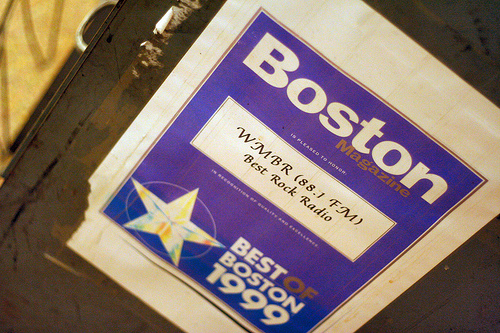 Local and touring bands play in the studio weekly; in fact, one of the shows (Pipeline) plays only local music and brings in a band every week.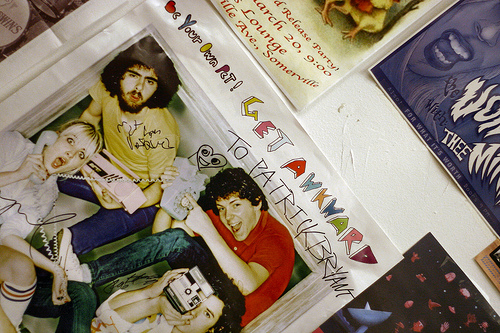 As you can see from the weekly schedule, there's a lot of variation in what goes on the air, and most of the shows have many devoted listeners.People join the station for its vibrant atmosphere and the relative freedom (save for some FCC regulations) to do whatever you please with your show.
Of course, the massive record library – including about 120,000 LPs and 170,000 CDs – ain't all that bad either.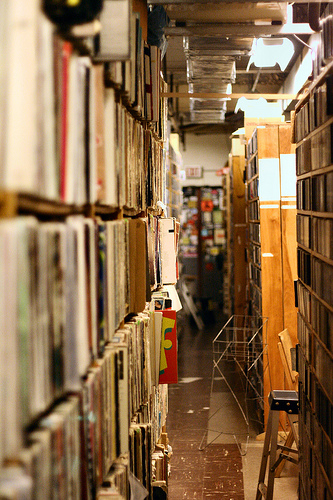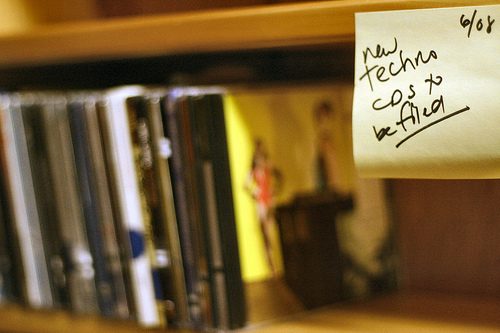 I'm going into a third year hosting DJ Awesome and the Wonderfriends with Hanna '10.
We used to come up with playlists, but dropped that after a few months in favor of playing whatever had the coolest album cover. I'm surprised people still listen to us, since our show mostly consists of us whining to each other, making funny faces people can't see over the airwaves, and then playing something by Pavement. Hanna throws in ten-minute-long songs by Opeth to annoy me sometimes, which I usually counter with sugary-sweet girly rock. (…I don't even like the stuff, but Hanna's visceral reactions are completely worth it.)
This year, the students of WMBR have started WMBR Live, a series of twice-monthly free concerts in the Student Center's Coffeehouse. Last week was the first show, which went really well! The concerts will build up to a huge show near the end of the Spring semester, possibly in conjunction with another department. If you're in the Boston area, check out the shows! Everyone loves a free concert.
In conclusion, WMBR is awesome.
If nothing else, it gives me somewhere to go when I want to hide from papers and spiders.
8 responses to "The leftmost station on your dial"