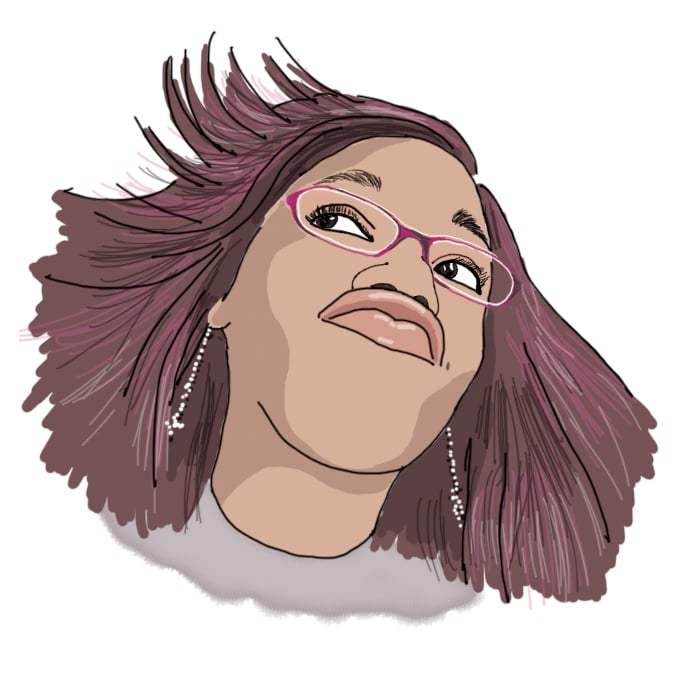 Well, at least you didn't fail, right?

by Keri G. '10
A tale of mystery, wonder, and the worst possible way to handle too much work in too little time.
An hour-to-hour (kinda sorta somewhat close to one) description of the last five days, with exaggeration inserted only when absolutely, absolutely necessary
Saturday, 2 PM – I wake up. Come on, there was a party at 5th East the night before. It's right across the street, and walking there involved minimal effort. If I could cross campus for a Baker party the Friday before, then skipping out on this would only be a sign of pure laziness.
2:02 PM – Brain function starts returning. Hmm, I have two tests and a pset to turn in on Wednesday.
2:03 PM – Roll over, reach for computer, start watching an episode from the fifth season of Scrubs. Decide that if I ever buy a half acre of land, I will build a deck on it à la JD.
2:21 PM – Wait, I have what on Wednesday?
Okay, so this will be painful but doable. But it's Saturday, and according to my 18.03/Differential Equations instructor Arthur Mattuck's addition to the 0x10 commandments (as sent in his last email to the class), "Thou shalt not tool* from sundown Friday to high noon Sunday." Hello, procrastination.
2:23 PM – I remember the red formal dress I wore to an nowhere-near-formal party last night. (The dress was for the MedLinks Dating Auction, which went really well – we rose over $1000 for Tutoring Plus.) The thought makes me smile. Oh hey, self-esteem. It's nice to see you again.
Am sufficiently distracted. Go to the mall with Kel '10 because we're hungry and tired of the food on campus. Spend the rest of my Saturday hanging out with friends from Senior Haus. Refuse to look at or even think about work.
Sunday, 12 PM – What have I done?
All right. Must work must work must work. Will only think in numbers and chair conformations from here on out.
1-3 PM – 5.12 (Organic Chemistry I) practice exam.
3-5 PM – 18.03 practice exam.
6-7 PM – 8.02 (Physics II) pset.
7 PM- 12 AM – Watching the Oscars with the Musical Theatre Guild. Should really get around to watching Little Miss Sunshine sometime soon.
12-2 AM – DJ Awesome and the Wonderfriends in Walker. Go go gadget radio! Hanna and I play obscure music with far too much electronic beeping and we're proud of it. Have probably been listening to too much Enon, since "Disposable Parts" has been on repeat in my head for a week already. As the song is less than two minutes long to begin with, this is nothing good.
2AM – Tired tired tired need sleep.
Monday, 9 AM – 5.12 review
11 AM – 5.12 recitation. Am still wondering whether it is a benefit or an inconvenience to have this class directly before lecture.
12 PM – 5.12 lecture.
1 PM – annoy people in the MIT admissions office, just because I can. (Hi, Nance.)
2 PM – 18.03 lecture.
3-6 PM – 5.12 5.12 5.12 5.12 5.12 5.12 5.12 5.12 5.12 –
6 PM – focus group for a National Institutes of Health study on minority students majoring in science and engineering. The ensuing discussion is really engaging, but –
7:30 PM – leave early to attend two-hour 5.12 exam review. Am in love with Kimberly Berkowski. Briefly consider asking her to have my babies, until I realize that Jose '10 across the hall would kill me for "stealing her before I even had the chance." Perish the thought.
10 PM – Brain is melting from overexposure to organic chemistry. Continue work on 8.02 pset.
12 AM –
Dear electricity and magnetism,
I hate you. Not you, Gauss' Law. You're cool. The rest of you can go away.
No love,
Keri
three minutes later – mmmm sleep.
Tuesday, 8 AM – Wake up for 9:30 24.900 (Introduction to Linguistics) lecture. Am starting to forget that I am in fact registered for a fourth class.
11 AM-1 PM – 18.03 18.03 18.03.
1 PM – 18.03 recitation.
2 PM – please don't let me screw up the first two exams of term come on optimism I am awesome I am awesome I can do this I am starting to forget anything I have ever learned about sentence structure and grammar. The irony of this occurring mere hours after attending a linguistics lecture does not escape me.
3-5 PM – 8.02. The concepts related to conductors and capacitance make sense. Apparently AP Physics B was at least halfway useful. Yayyyy.
5-7 PM – 18.03 18.03 18.03. Lather, rinse, repeat. Have spent more time in the lounge off the Infinite than in my room since Sunday. Should probably move in there – the tourist friendly glass windows may take a while to get used to ("Look! A real life MIT student! And it appears to be banging its head into its textbook in despair!"), but the square footage is a definite plus.
7-8 PM – 18.03 exam review. The TA knows what he's doing. This is a godsend after the disaster that was 18.02 last term.
9 PM – Check email. Have made it through the first round of applications for a summer job as an RA/TA to high school students taking advanced classes at Northwestern University. Sweet!
…Have been saying "sweet" far too often lately.
11 PM – OKAY SLEEP (Please, please, please make the complex numbers stop floating around in my head)
Wednesday, 9 AM – Had a dream in which I was eaten by a linear first-order ordinary differential equation. Feeling thoroughly prepared for this afternoon's exam, albeit terrified. Complete and turn in 8.02 pset.
12 PM – Pick up a Java Chip frappucino from Starbucks before rocking the 5.12 exam.
1:30 PM – Start feeling sick. Not test anxiety sick, but "well, this certainly isn't good" sick. Hope this doesn't screw with my ability to take 18.03 exam.
2 PM – Suffer through mysterious stomach cramps during entirety of exam.
3:30 PM – cramps are gone in time for my "Upgrade your Health and Happiness" PE class.
Dear fates,
Why do you hate me?
You get no love either –
Keri
5 PM – six-mile run in the Z Center.
6 PM – Return to the lounge off the Infinite and start to pull out 18.03 notebook. Realize the rest of my week is free and clear. Am frozen in general shock and disbelief.
6:01 PM – Haven't blogged in a while. Take out journal, start writing: An hour-to-hour (kinda sorta somewhat close to one) description of the last five days, with exaggeration inserted only when absolutely, absolutely necessary…
---
*tool: at MIT, to study like nothing else. Antonym: to punt, or not do work. Punting problem set after problem set = bad idea.
34 responses to "Well, at least you didn't fail, right?"