So usually in the beginning of January, Boston is under a solid layer of snow and the crew team is stuck inside the boathouse while our beloved river is frozen over. While this year that isn't exactly the case (global warming must be playing its part), we still trekked down to Florida this year to take advantage of their always warm weather, and most importantly, the chance to play with dolphins.
For me, Florida was a bit of shock, mostly because the past few months have been filled mostly with running and lunges, with the occasional game of Gaelic football or ultimate Frisbee thrown in. But basically, a little different than the two-a-day, six hours of practice with a 5 mile run thrown in, and an hour and a half of video review. But what better way to come back than on beautiful water, with beautiful weather, and my amazing team?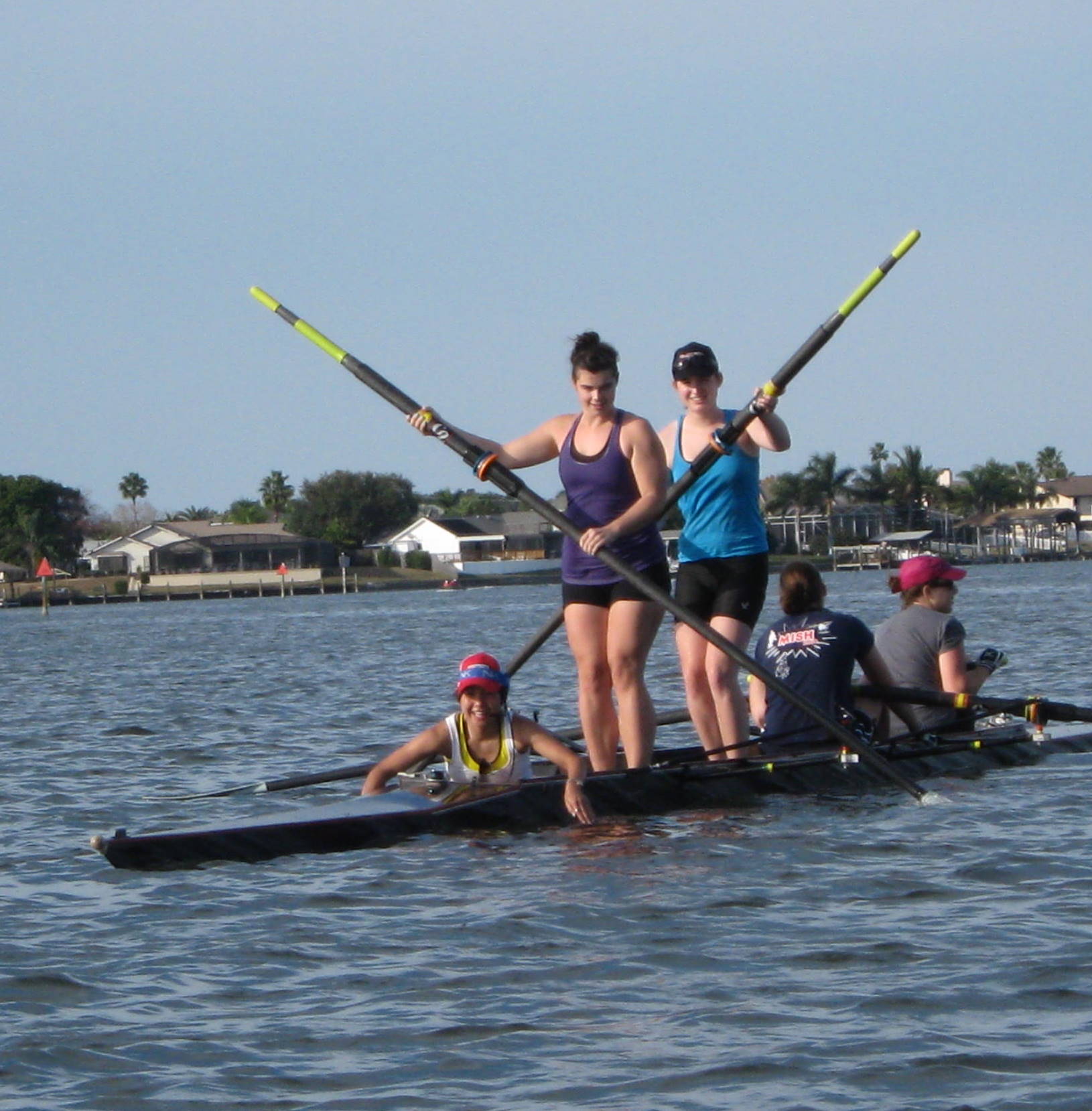 Photo: Colleen Irby
What, you thought rowing involved sitting?  No, no, no.

Photo: Colleen Irby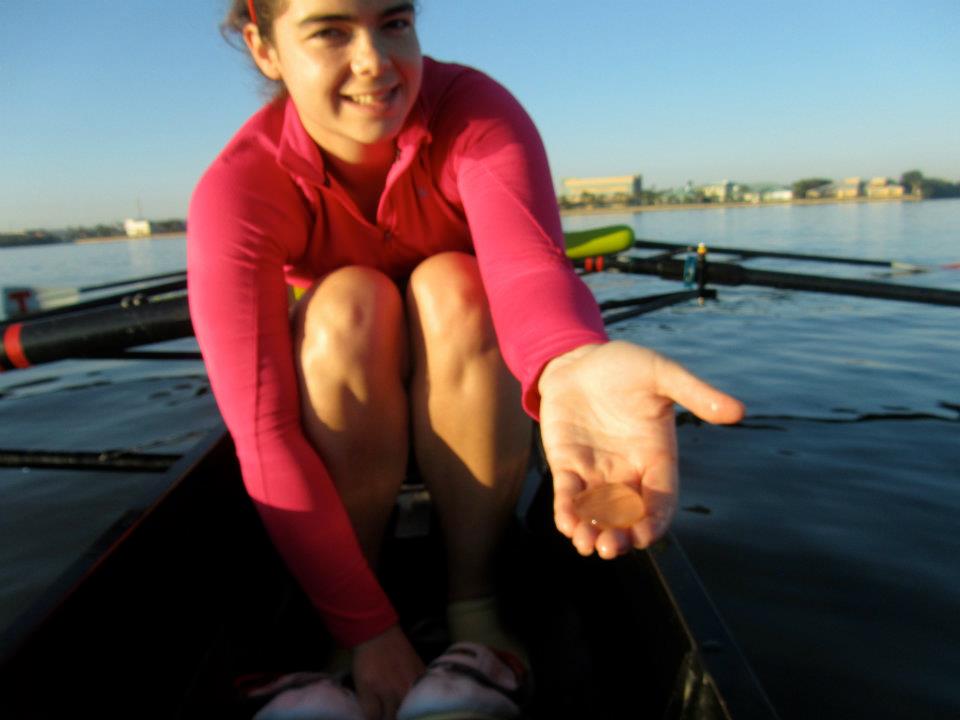 Photo: Grace L. '12
Jellyfish!

Photo: Colleen Irby
Watch out for manatees!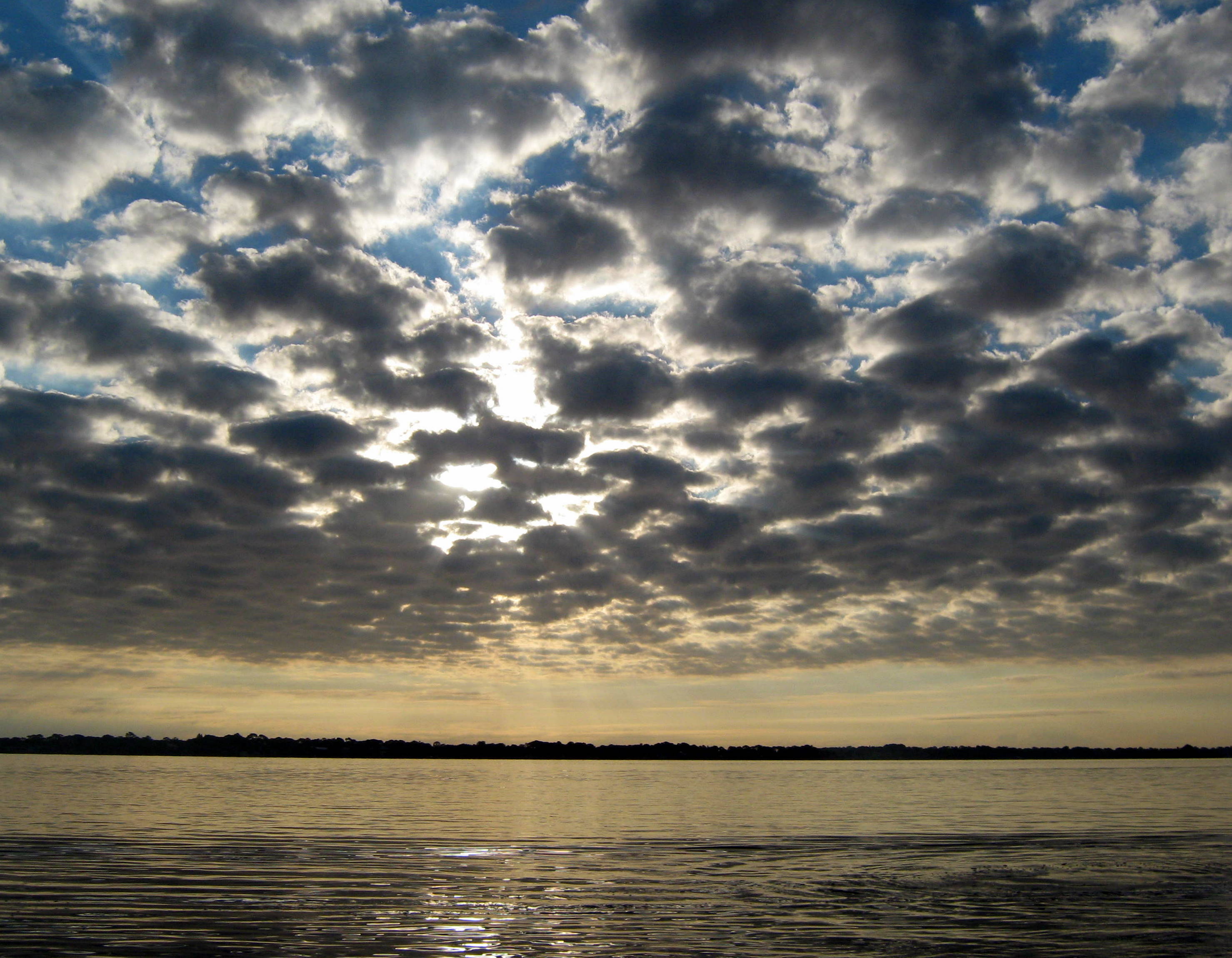 Photo: Colleen Irby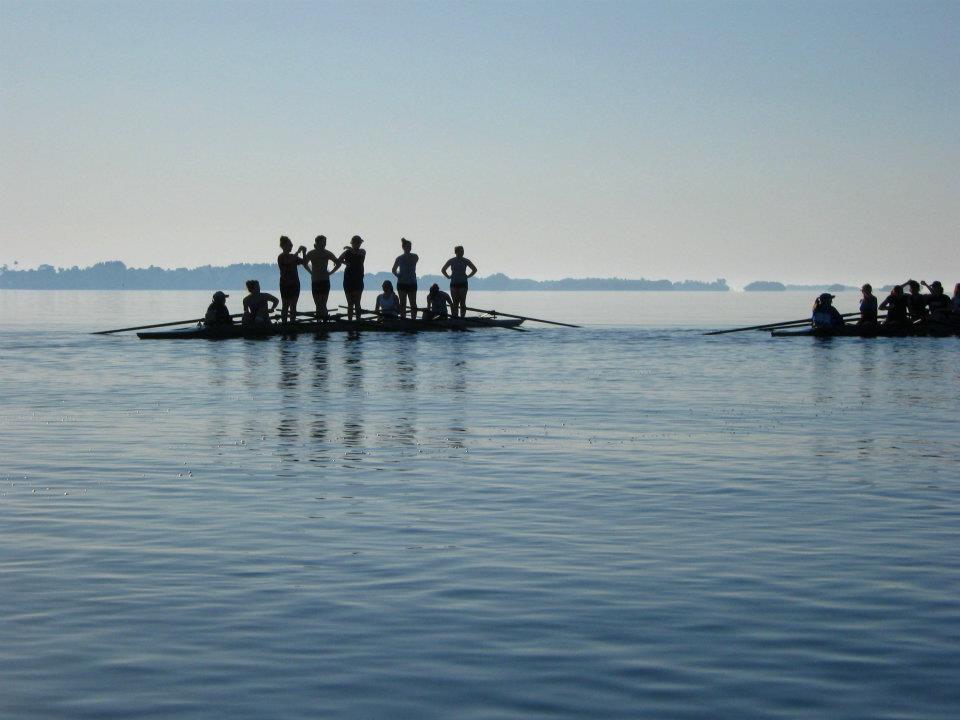 Photo: Colleen Irby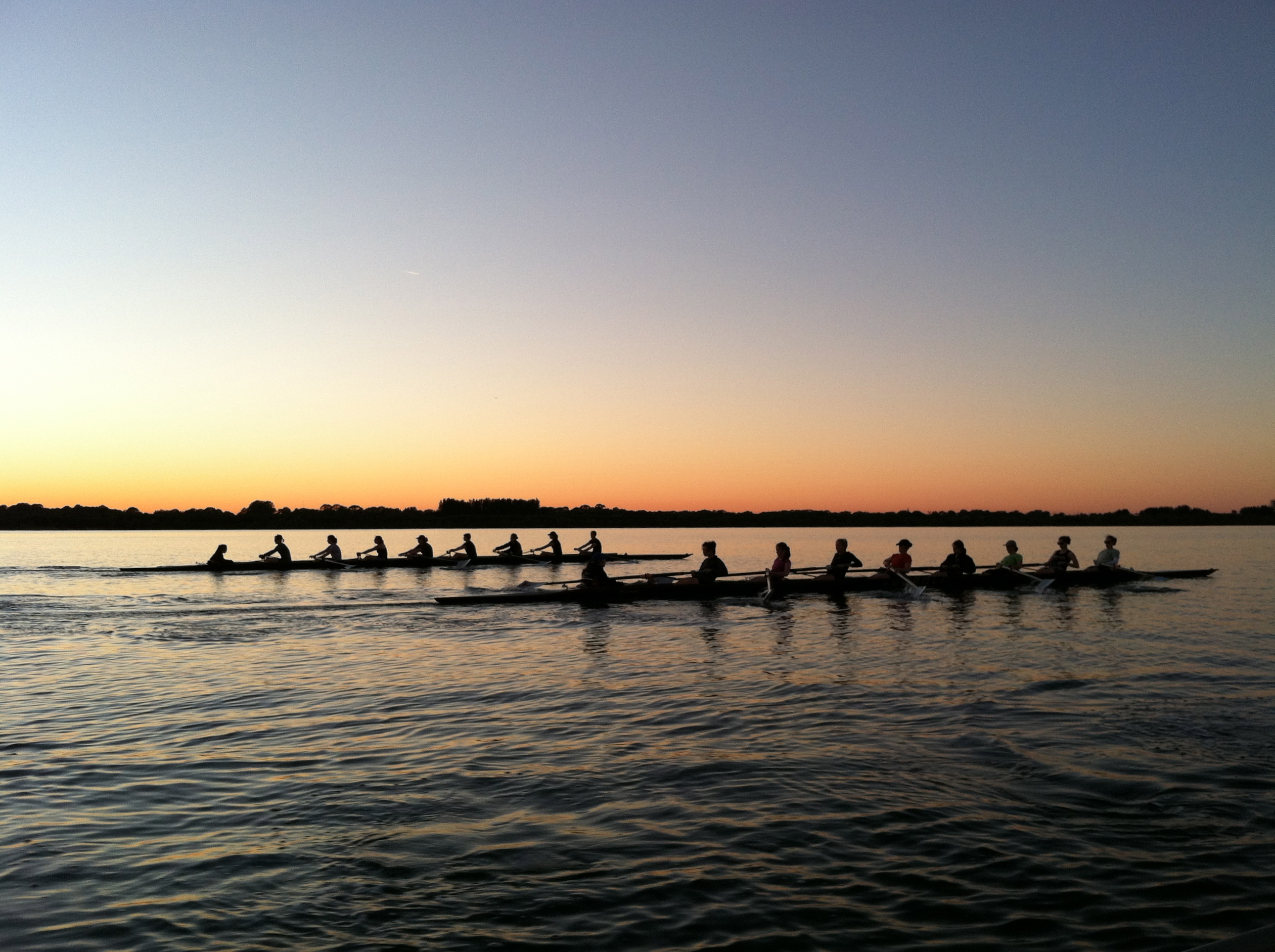 Photo: Aaron Benson
For now, we are back in the boathouse at MIT, erging, lifting and preparing for the spring season.  Hopefully the river will continue to cooperate and we can get back on the water well in advance of spring break, and then our first race, the Beanpot Regatta on March 24th.
7 responses to "MIT Crew Florida Takeover"