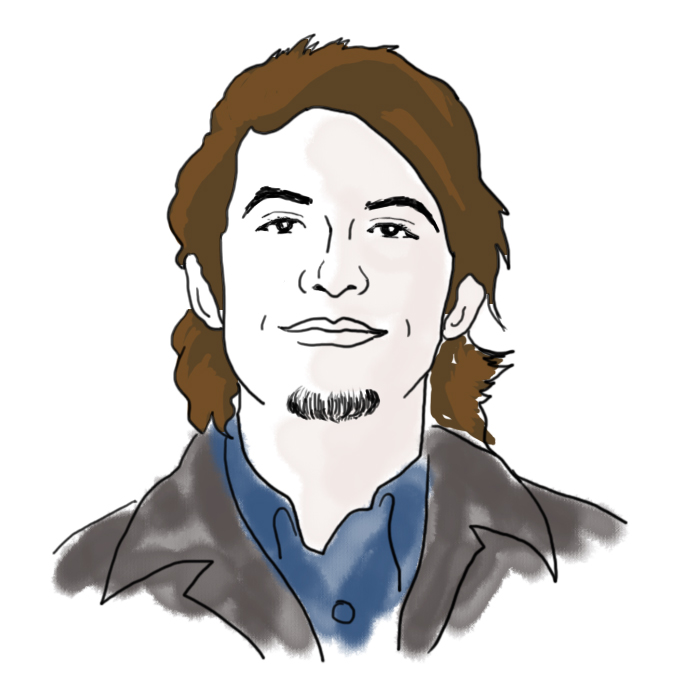 MIT OpenLabWare: an interdisciplinary collaboration

by Anthony R. '09
A day in the life of MIT research... on the Internet. A story of how two MIT students met by chance and ended up with tens of thousands of dollars in grant money for their project.
This is a story of how two MIT students — one with a fabulous idea, but no way to develop it; the other with no background in that idea, but the technical ability to make it happen — can meet by chance, attract considerable grant money, and over the course of a year, create something truly unique to open MIT's research to the world.
I'm sure most of you have heard about OpenCourseWare, a large (and well-funded) effort to put all of MIT's course materials on the Internet. George S. Zaidan '08, a chemistry major, figured that if MIT is opening the doors to its classes, why not do the same for its research? He saw it as an educational opportunity, a way to explain the research process through material, context and anecdotes that don't make it to the final papers. And he even had a project to start on — his advisor, Prof. John Essigmann, the first author of important work done in the 1970s concerning aflatoxin, had volunteered to contribute to the effort.
George envisioned OpenLabWare (OLW), an interactive Web site of research "modules," each with scanned lab notebooks, timelines of experiments and events, video and audio clips, and personal profiles of the individual researchers. He wanted to highlight the human aspects of research, to show anyone with a knack for knowledge how scientific questions can evolve to real findings. George had a number of ideas as to how all of this should be presented, but he was no programmer, and had no idea where to start. Furthermore, his budget was limited, which meant finding someone with the experience necessary to share his big-picture view would be difficult.
Luckily, that sort of thing is easy at MIT. I first heard from George through this blog — he stumbled upon it on the admissions site at the end of the Fall '05 semester, and learned about some high-profile work I had done for Amtrak.
I am e-mailing you on the off-chance that the OLW project interests you, perhaps not as much now as trains, but enough to talk to me about it. I am developing the prototype this IAP, and I have funding from a professor in the Biological Engineering department. That said, it's a big job and if you're not interested, there's no point doing it just for the money. But I know from your blog that you wouldn't ever work only for the cash anyway.
He was right. I'm always looking to get in on the ground floor of new initiatives, but only when I think they've got a high chance of taking off. I agreed to meet him in the Student Center, where we went over his thoughts and goals for the project. Even at that early stage, I could really tell he had all of his ducks in a row — he was even rattling off names of top MIT brass who had expressed interest in the idea. We chatted about large projects I'd developed in the past, some for profit, but many just because I felt they needed to be done, and had the means to do them.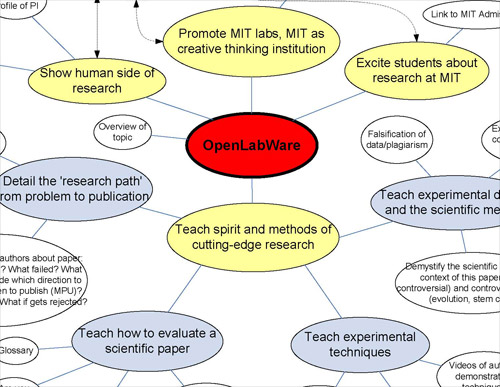 We began to work together during IAP 2006. George sent off one of Essigmann's lab notebooks to be digitized as he turned aflatoxin into a true full-time job. From a seventh-floor office in Building 16, George isolated research material, documented experiments, determined a timeline, and set off to interview the professors and scientists for the module. Back at East Campus, between French 1 homework and weekend trips, I was developing the software foundation for the new OLW. And we brought on a new team member, Chris Varenhorst, to assist with coding new extensions for the site.
George wanted a working OLW prototype by the end of IAP, a goal that kept both of us (and Chris) very busy. George was constantly rounding up new data and anecdotes while I busily added new functionality, like a digital lab notebook viewer and a way to relate the experiments to the timeline on the back end. The work continued throughout the spring. It was all residing on an old development server in my dorm room — a machine that used to serve as my phone switchboard in the pre-college days. (Somehow I never anticipated it would have anything to do with MIT research!) I still have a horrible memory of being absolutely exhausted one evening, getting to bed early for the first time in weeks, awakening to a wrong number call on my cell phone, realizing the battery was about to die, reaching up in the darkness to see if the charger was plugged into the old outlet at the foot of my bed, grabbing what I thought was the wire, and realizing not only was it the cord to the server, but that I had just unplugged it while on. It took me several hours that night plus the following week to reconstruct work I had managed to corrupt. But anyway…
Over the course of the spring semester, OpenLabWare really started to take shape. It seemed like new features were going live all the time, and along the way, the prototype site was presented to key academic players in science and technology. For example, I recall a very positive meeting George and I had with the executive director of OpenCourseWare, in which we pitched our site and ways OCW and OLW could collaborate. (They loved the idea and have been helping us with production support, being well-versed in what it takes to deploy lots of MIT media content to the outside world.) And I still remember the smile on George's face as we walked away from the meeting, attempting to digest the positive reception the two of us had gotten from someone so senior. We had only known each other for a couple of months, but already we were well on our way to something very, very promising.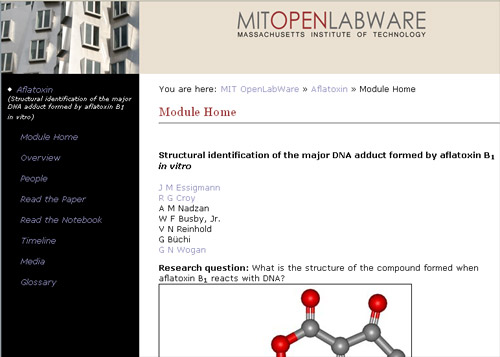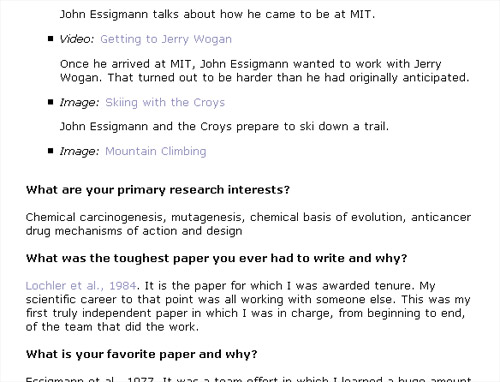 It wasn't long until we heard that we were selected as a grant recipient of the Alumni Sponsored Funding Opportunities program. We had managed to get some smaller amounts of funding from other MIT sources, but this latest $25,000 award was a pretty significant step. George and John had secured a glowing letter of support from Prof. Doug Lauffenburger, the director of MIT's Biological Engineering Division, and with the prototype site well along in development, the educational goals of the project were becoming clear. Thanks to the funding, we now have the means to bring on new students to the program — not only to develop content, but spread the open research message to professors and faculty in their own areas of MIT!
Managing OLW's technology development alongside classes and work has been a commitment, but one I make happily. It has helped me stay connected to various areas of MIT that, as an urban planning/transportation major, I would ordinarily never have gotten to know. It's kept my technical skills sharp at a time when I've been shying away from computers in favor of travel and college life. And I guess you could say it keeps me in touch with Chris, a fellow East Campus resident from that newer building across the courtyard. :) Most of all, I'm grateful for the opportunity to be a part of something that has the potential to enhance education and learning, even if the content lies squarely outside of my field.
Over the next semester and coming months, OLW will continue to evolve as new research modules are brought online by our content creation team. In fact, Melis, one of my fellow bloggers, is presently preparing one of these modules and will soon be writing about her experience here. George, Chris and I will be adding more in the way of functionality, and will hopefully (!!) hunt down some on-campus office space, an extremely elusive commodity these days. But for now, I invite you to check out the site, and let me know how you think it could work even better!
7 responses to "MIT OpenLabWare: an interdisciplinary collaboration"